Summer is fleeting and is meant to be enjoyed outdoors, and not in the kitchen. Here, 10 of our favorite summer recipes to help you do just that, while still enjoying the bounty of fresh produce that summer offers.
Raspberry lemonade—enlivened with tequila—may be the best of all summer porch or backyard patio drinks on a long, hot day.
Recipe
This is not your classic lobster salad–not by a long shot. It's got juicy cherry tomatoes, basil, red onions, and mayonnaise mixed in with chunks of fresh, sweet lobster meat.
Recipe
This summer tomato pasta with basil is made with a handful of pantry staples, including fresh tomatoes, spaghetti or bucatini, and plenty of grated Parmesan. A fast, easy, no-fuss summer meal that's on the table in just 30 minutes.
Recipe
This warm chicken with green beans and chard is essentially a salad of grilled chicken with summer vegetables including beans, tomatoes, and Swiss chard with a lovely lemon vinaigrette. It also happens to be healthy, low-carb, gluten-free, and dairy-free.
Recipe
For this pizza on the grill, I've presented a "Margarita" that uses fresh mozzarella, Pecorino or Parmesan, fresh tomato sauce, basil, and scallions (an Al Forno signature move).
Recipe
These grilled peaches with honey and black pepper are an easy summer dessert that caramelizes the natural sweetness of stone fruits and turns them tender and soft. A drizzle of honey and a slight bite from black pepper takes them over the top.
Recipe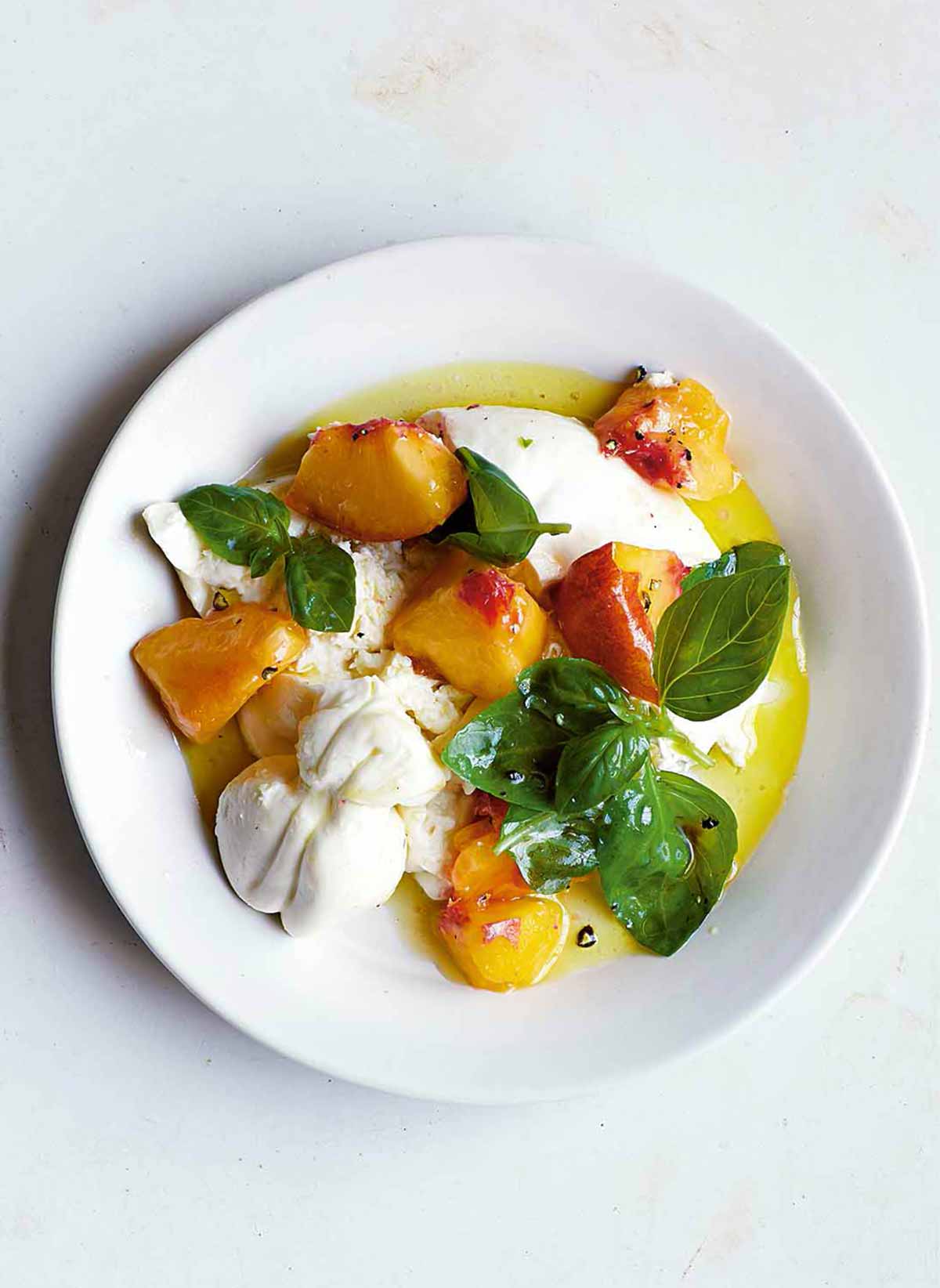 Peach, burrata, and basil salad is one of those non-recipe recipes that's a riff on Caprese salad. Arrange some oozing pieces of burrata cheese on a plate, top with peach chunks, and toss in some basil.
Recipe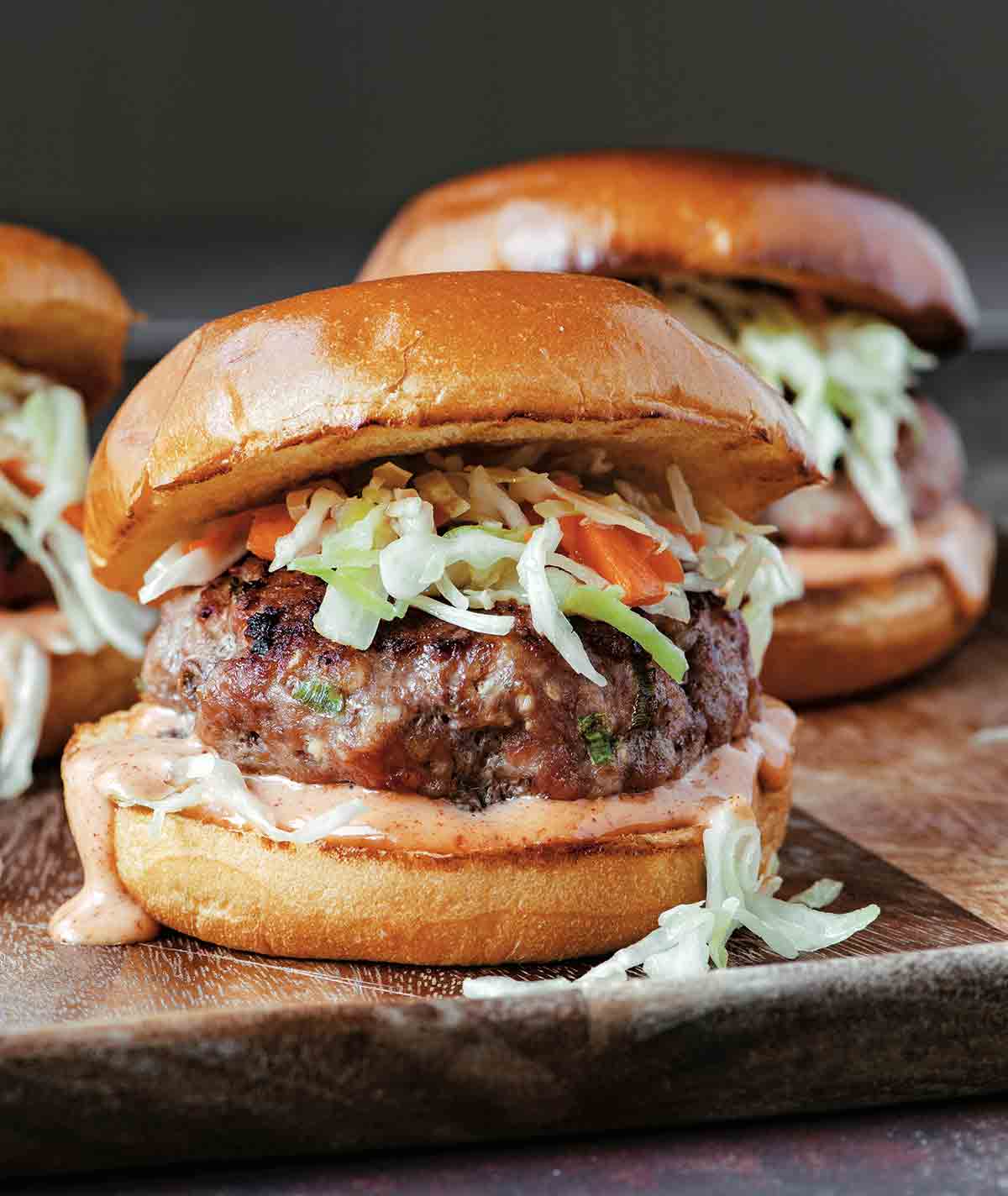 These easy grilled pork burgers can be made in a Big Green Egg or on a gas or charcoal grill.
Recipe
This Mexican chocolate pops recipe is a frozen whirl of bittersweet chocolate, brown sugar, rich cinnamon, un pocoquito of cayenne pepper, and lots of half and half.
Recipe
This is a refreshing spin on the classic lemon pie. To save a little time, you can use a purchased graham cracker crust.
Recipe
Originally published July 9, 2022
© 2022 Leite's Culinaria. All rights reserved. All materials used with permission.