"At the risk of alienating a few hundred Southern friends, family members, and culinary historians, I'm not about to proclaim what does and does not constitute genuine Southern pecan pie," explains cookbook author and the creator of this pie, James Villas.
"Should the pecans be throughout the filling or just on top of the pie? Can both sugar and corn syrup be used as sweeteners? And what about substituting molasses or sorghum for the corn syrup? Must the batter be mixed only with a wooden spoon for the right texture, or does an electric mixer suffice?
Like most Southerners, I firmly believe that pecan pie should be made only with fresh in-season pecans (not those half-rancid nuts sold in cans and cellophane packages), and I'm pretty adamant about my pecan pie not being cloyingly sweet, the way so many are.
Furthermore, I always give guests the option of plopping dollops of whipped cream on their wedges, but I'm personally convinced that's only gilding one very beautiful lily that needs no adornment." We've nothing to add to what he just said about this being a proper pecan pie. Other than that we enthusiastically endorse what he said.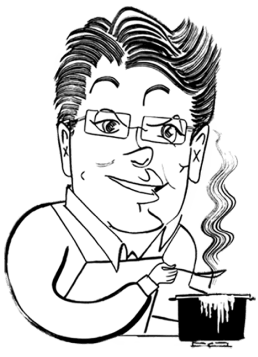 Why Our Testers Loved This
Our testers loved that this classic pecan pie wasn't overly sweet, but it was the sweet vanilla custard filling that truly wowed them.
Notes on Ingredients
Eggs–Use room-temperature large eggs here. This will give you a smoother, more uniform filling.
Light corn syrup–You could substitute dark corn syrup here, if you prefer, but it will give your pie a stronger molasses flavor.
Unsalted butter–If you use salted butter, don't add 1/4 teaspoon of salt to the filling.
Pecans–Choose fresh, in-season pecans, if you can get them.
How to Make This Recipe
Make the pie crust. Combine the flour and salt, then cut in your fat of choice, whether butter, shortening, or lard. Drizzle in enough water to get the dough to come together in a ball. Wrap in plastic and chill.

Roll out the pie crust. Place it in a buttered 9-inch dish and crimp the edges. Preheat the oven to 350°F.

Make the pecan pie filling. Beat the eggs, then mix in the corn syrup, flour, vanilla, and salt. Add the butter and pecans and stir to combine.

Bake the pie. Pour the filling into the pie crust and bake until the center is almost set. Cool completely before serving.
FAQs
How do I make sure my pecans are fresh?
Look for plump pecans that have no spots or shriveling. If purchasing pecans in the shell, avoid any with loose or cracked shells. Shelled pecans should be stored in an airtight container in the refrigerator.
Can I make this pie in advance?
Yes. The pie needs to cool and chill slightly before serving, so we recommend that you make it at least several hours before serving, but it can be made up to 1 day in advance and stored in the fridge until you are ready to serve.
How can I tell when the pie is done?
Give the pie a gentle shake. The edges should be slightly puffed, and the center should still have a little wiggle. Avoid overbaking your pie as the pecans could burn and become bitter.
Helpful Tips
If your pecans are browning too quickly and the pie is not fully cooked, tent it with foil.
To easily measure corn syrup, spray the inside of your measuring cup with cooking spray before measuring. The corn syrup will slide right out.
Write a Review
If you make this recipe, or any dish on LC, consider leaving a review, a star rating, and your best photo in the comments below. I love hearing from you.–David
Southern Pecan Pie
This Southern pecan pie recipe from James Villas is not as sweet as most. Which is a good thing. And, of course, it does contain the requisite pecans, rich filling, and flaky crust. Try it for Thanksgiving.
Ingredients
For the pie crust
1 1/2

cups

all-purpose flour

,

plus more for the work surface

1/2

teaspoon

salt

1/2

cup

vegetable shortening, lard, butter, margarine, or a combination

,

plus more for the pie plate

4 to 7

tablespoons

ice water

,

as needed
For the pecan pie
4

large

eggs

,

room temperature

1 1/2

cups

light corn syrup

1 1/2

teaspoons

all-purpose flour

1

teaspoon

vanilla extract

1/4

teaspoon

salt

4

tablespoons (2 ounces)

unsalted butter

,

melted

2

cups

pecan halves

Whipped cream

,

for garnish (optional)
Instructions
Make the pie crust
In a large bowl, combine the flour and salt, and then cut in the shortening with a pastry cutter or 2 knives until the mixture resembles coarse meal. Mixing with a wooden spoon, gradually dribble in enough of the water as you mix so that a ball of dough forms. You'll probably need at least 4 tablespoons ice water. Start with that. And then if more water is necessary for a dough to form, gradually add more.

Shape the dough into a disk, wrap the dough in plastic wrap, and refrigerate for at least 1 hour and up to 1 day.

Butter a 9- or 10-inch pie plate. Place the chilled dough on a lightly floured surface and, with a lightly floured rolling pin, roll the dough out from the center to a 1/8-inch thickness.

Carefully fold the pastry in half, lay the fold across the center of the prepared pie plate, unfold it, and press it loosely into the bottom and sides of the plate. Prick the bottom and sides with a fork, trim and crimp the edges, and place the pie dish on a heavy rimmed baking sheet.
Make the pecan pie
Preheat the oven to 350°F (175°C).

In a large bowl, beat the eggs with an electric mixer until well combined. Add the corn syrup, flour, vanilla, and salt, and beat until well blended. Stir in the butter and pecans and mix well.

Pour the mixture into the pie shell and bake till the filling is cooked but still soft in the center when the pie is gently shaken, 50 to 65 minutes. Cool the pie completely on a rack and then chill slightly. Slice and serve the pie with a dollop of whipped cream, if desired.
Notes
Make in advance–The pie can be made up to 1 day in advance. Refrigerate until ready to serve.
Measuring corn syrup–Spray the inside of your measuring cup with cooking spray for easier measuring and pouring.
Don't overbake–Your pie should still have a little wiggle in the center when it's done. Take care not to overbake it, or your pecans could burn and become bitter. If the pecans are browning too quickly, tent the pie with aluminum foil.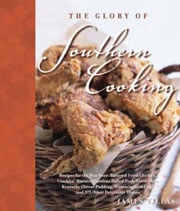 Nutrition
Serving:
1
serving
Calories:
841
kcal
Carbohydrates:
95
g
Protein:
11
g
Fat:
51
g
Saturated Fat:
11
g
Polyunsaturated Fat:
12
g
Monounsaturated Fat:
24
g
Trans Fat:
0.3
g
Cholesterol:
145
mg
Sodium:
634
mg
Potassium:
227
mg
Fiber:
4
g
Sugar:
67
g
Vitamin A:
1121
IU
Vitamin C:
0.4
mg
Calcium:
66
mg
Iron:
3
mg
Nutrition information is automatically calculated, so should only be used as an approximation.
Recipe © 2007 James Villas. Photo © 2007 Ellie Miller. All rights reserved.
---
Recipe Testers' Reviews
This is my idea of a near-perfect pecan pie. My ideal pecan pie has a texture less like a sticky gooey pie and more of a sweet custard structure.
This one hits the mark so closely, I'm willing to give up looking for new recipes. No whipped cream needed. No sharing needed, either.
I would prefer a touch more sugar, but everything else is spot-on. I didn't have in-season pecans, but I think the pie turned out well in spite of it. I used shortening for the crust and, while it was flaky, it lacked some flavor I get with butter, so perhaps a mixture would work best.
I love pecan pie, but I hate overly sweet things, a category in which most pecan pies fall. This pecan pie, I am happy to report, is not like most pecan pies. The description by other testers of a "custardy" filling is accurate, and it's the light, soft, fragrant custard that makes this pie really special.
I needed far more than 4 tablespoons ice water. I used 7 and the pie dough still barely held together—the pastry came out fine. Next, it didn't seem logical to prick the bottom of the crust when the recipe doesn't call for it to be baked prior to filling. The center was set and the crust was nicely browned but nowhere near burnt when I pulled it out.