I truly believe that I began my baking career the very same evening that my parents decided that I was old enough to stay home without a babysitter. It was the era of TV dinners, so I was occasionally left with a rock-hard frozen aluminum rectangle for dinner. One night, unsatisfied with the tiny square of dessert offered, I opened my mother's favorite cookbook, and lo and behold, I discovered a recipe for an exotic-sounding chocolate soufflé. All of the ingredients were in the house. Using a Pyrex measuring cup as a soufflé dish, my career was born. Serve the soufflés immediately with a drizzle of crème anglaise or a dollop of whipped cream.–David Lebovitz
LC David Lebovitz, Esquire Note
We find that first foray into baking of David Lebovitz quite commendable. So much so, in fact, that we'd like to confer some title upon him. "Esquire" is the best we can do for the moment. Care to suggest an alternate? Maybe we could append "baking guru" to his name? But then, we think most folks do that anyways, at least in their minds.
Special Equipment: Six 4-ounce ramekins or 6-ounce custard cups
Double Chocolate Soufflé
Quick Glance
20 M
35 M

Makes 6 soufflés
Print Recipe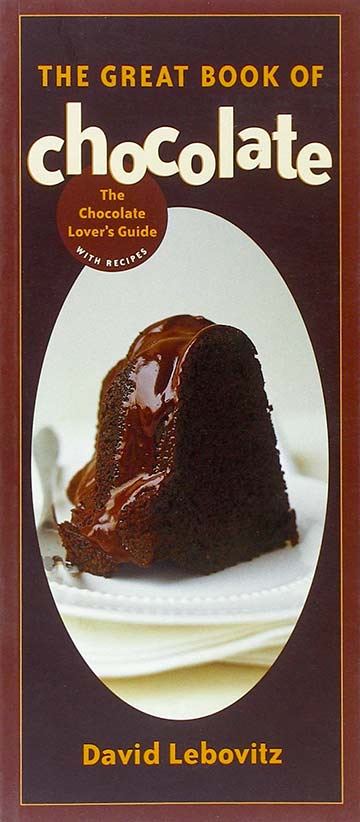 Ingredients
Butter, for the baking dish

5 ounces bittersweet or semisweet chocolate, chopped

1/4 cup milk, preferably whole

6 tablespoons granulated sugar

2 teaspoons whiskey, or 1 teaspoon vanilla extract

3 large egg yolks

4 large egg whites

1 1/2 ounces bittersweet or semisweet chocolate, very coarsely chopped, or 1/3 cup chocolate chips
Directions
1. Butter six 4-ounce ramekins or 6-ounce custard cups. Place them on a baking sheet. Preheat the oven to 400°F (205°C).

2. In a large heatproof bowl placed over a pan of simmering water, heat the 5 ounces chopped chocolate and the milk until the chocolate melts. Do not let the bottom of the bowl touch the simmering water. Remove the pan from the heat and whisk in 3 tablespoons sugar, the whiskey, and the egg yolks. Let cool to room temperature.

3. In a clean, dry bowl, whip the egg whites with an electric mixer on medium speed until they're foamy and begin to hold their shape as peaks when the beaters are lifted. Gradually beat in the remaining 3 tablespoons sugar, whipping until the whites form and hold soft, droopy peaks.

4. Using a spatula, gently fold the beaten egg whites into the chocolate mixture. Fill each ramekin or custard cup halfway with the soufflé mixture. Sprinkle with the coarsely chopped chocolate or chocolate chips. Add enough of the remaining batter to fill each soufflé dish almost to the top.

5. Bake for 14 minutes, or until the soufflés appear firm yet are slightly jiggly when nudged. They should be very soft when you remove them from the oven. Serve immediately.
Double Chocolate Soufflé Recipe © 2004 David Lebovitz. Photo © 2004 Christopher Hirsheimer. All rights reserved.
If you make this recipe, snap a photo and hashtag it #LeitesCulinaria. We'd love to see your creations on Instagram, Facebook, and Twitter.