These homemade marshmallows, made with confectioners' and granulated sugar, corn syrup, gelatin, vanilla, and cornstarch, are actually quick and easy to make and soooooo much better than store-bought.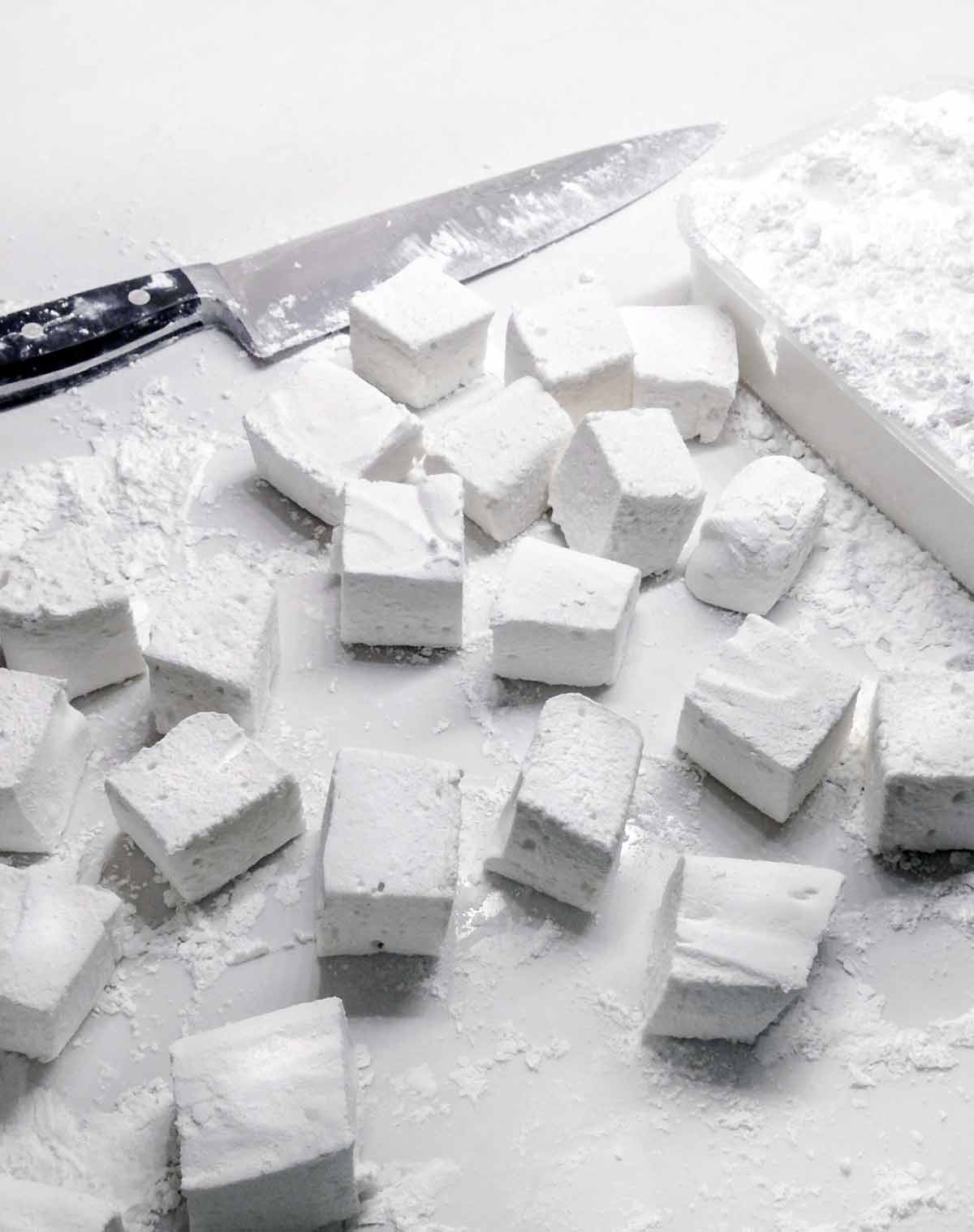 Grilling marshmallows may have been the only thing I enjoyed about summer camp. They came in wax-paper–wrapped boxes and then, later, in bags with "jet-puffed" printed on them, but they were always a mystery. What was this white, spongy stuff, and why didn't any mom know how to make it?
Well, we know now. Make these not-overly-sweet marshmallows and grill them at the end of a barbecue, toast them around a campfire, and add them to s'mores or just pop them in your mouth (after letting them cool, which is actually the hardest part about this recipe).–David Leite
Homemade Marshmallows
Quick Glance

(2)

50 M
3 H

Makes about 80 small marshmallows
Print Recipe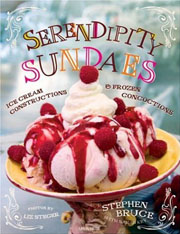 Ingredients
Email Grocery List
Directions
Slick a 9-by-13-inch pan with oil and sprinkle it with a little confectioners' sugar.
☞

Tester tip:
A nonstick pan works especially well.
In a medium saucepan, combine the granulated sugar, 3/4 cup plus 2 tablespoons water, and the corn syrup. Cover and bring to a boil without stirring. Uncover, place a candy or deep-fry thermometer in the pan, and heat the syrup to 240°F (115°C), or the soft-ball stage. This will most likely take 10 to 15 minutes.
When the syrup starts to boil, pour 1/2 cup water in the bowl of an electric mixer fit with the whisk attachment, sprinkle the gelatin over the surface, and stir well until the gelatin is completely wet. Let the gelatin soften at least 1 minute.
Slowly pour the hot syrup into the gelatin in a steady stream, beating at low speed. Increase the speed to high and beat, frequently scraping the sides of the bowl, until the mixture turns white and begins to thicken, 6 to 10 minutes.
Add the vanilla extract. If you care for pretty pastel marshmallows, add a drop of food coloring now. Continue beating on high until the mixture is quite thick.
Scrape the marshmallow mixture into the prepared pan and smooth the surface Let rest at room temperature for about 2 hours.
Using a fine mesh sieve, sprinkle a little confectioners' sugar over both the marshmallows and a sheet of wax paper at least as large as the pan. Oil a knife and slide it around all sides of the pan to loosen. Invert the pan onto the paper and pry out one corner with the knife until the rest follows. Dust what was formerly the bottom of the slab of marshmallow with more confectioners' sugar.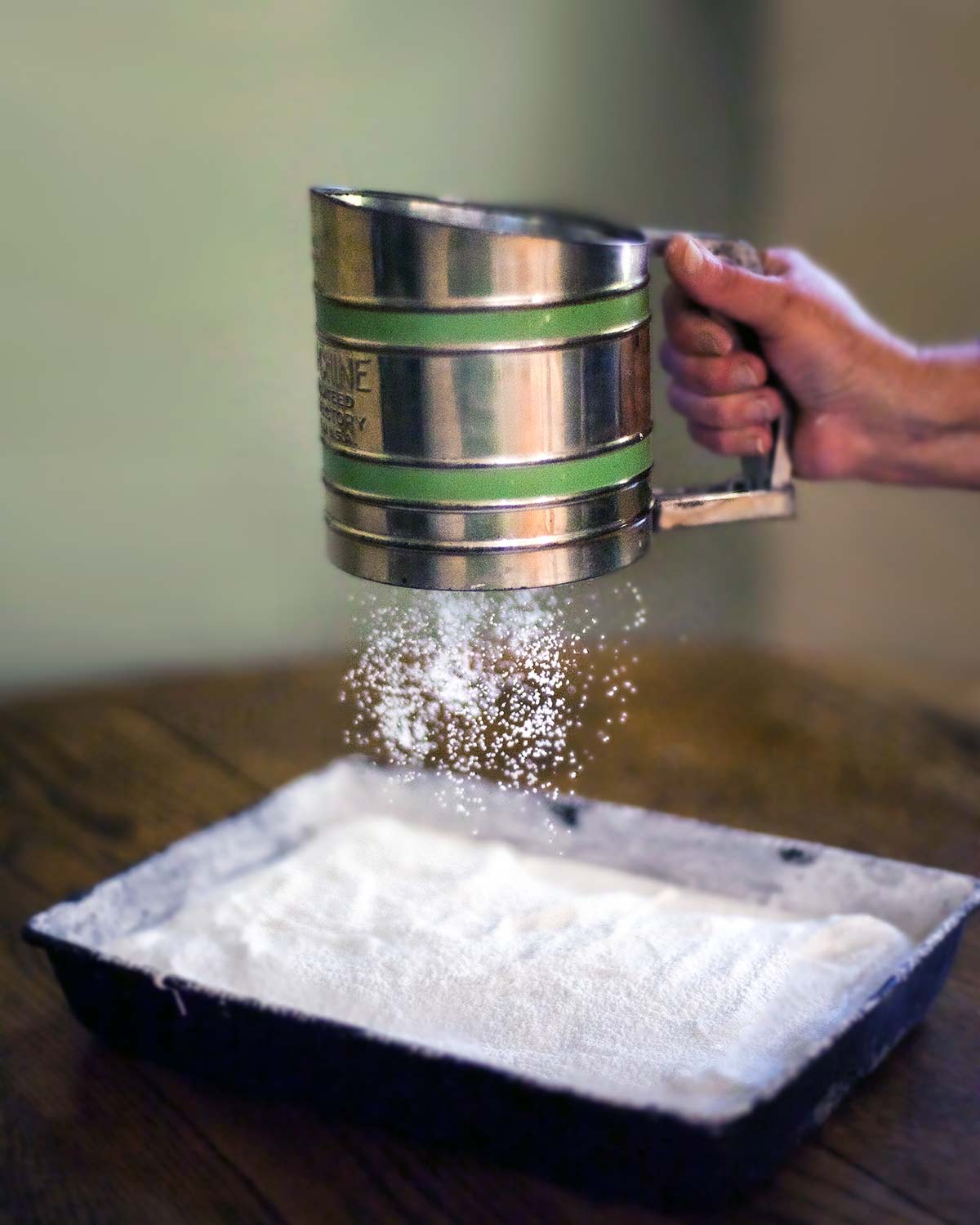 In a shallow bowl or pie plate, combine the 1 cup confectioners' sugar with the cornstarch.
Oil a knife or pizza cutter and slice the marshmallow crosswise into 10 strips (or more or less depending on the size preferred). Cut 1 strip into 8 pieces (again, more or less to preference) and toss them in the confectioners' sugar mixture to coat completely. Shake off excess in a sieve or colander and repeat with the remaining strips. (If you have leftover confectioners' sugar mixture, store it in a sealed container and save it for your next batch of marshmallows.)
☞

Tester tip:
You'll need to wipe and re-oil the knife in between cuts.
Devour immediately or store in an airtight container or sealed plastic bag. Originally published April 27, 2006.
Print Recipe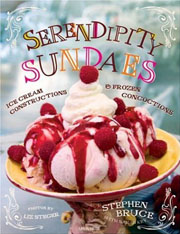 Recipe Testers Reviews
Homemade Marshmallows Recipe © 2006 Stephen Bruce. Photo © 2006 David Leite. All rights reserved. All materials used with permission.
If you make this recipe, snap a photo and hashtag it #LeitesCulinaria. We'd love to see your creations on Instagram, Facebook, and Twitter.