Growing up, I begged my mother to let me eat frozen dinners. All the kids I knew at school devoured their tuna noodle casserole, meatloaf, or fried chicken with the neat-o blueberry cake on a folding tray in front of the TV. Me? I had to sit at our kitchen snack bar that my dad built, staring down at a plate of octopus stew.
The concept of frozen food was foreign to my mom. She cooked every day, and we ate what she made. Period. And if it was too much food, tubs of Tupperware were shuttled to aunts, uncles, cousins, or grandparents.
Even today, I can't recall one meal she made and froze for later.
On the other hand, the One and I use our chest freezer so much we have to place dumbells from the never-used weight set on the cover to keep it closed.
Made extra chicken in red wine? Freeze it. Saved a bundle on pork shoulder? Braise it with beans and sausage and Freeze it. Making a white chocolate cake? Make three and freeze two.
These 11 easy meals are large enough and hearty enough to freeze so that you and yours can have a lip-smackin' dinner in the time it takes to for you to mix a cocktail or three, watch an episode of "The White Lotus," or pick the kids up from soccer practice.
(No octopus included.)
xo,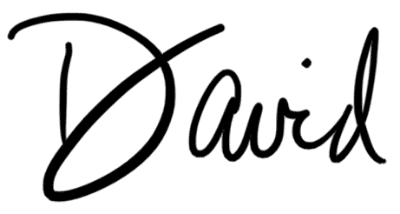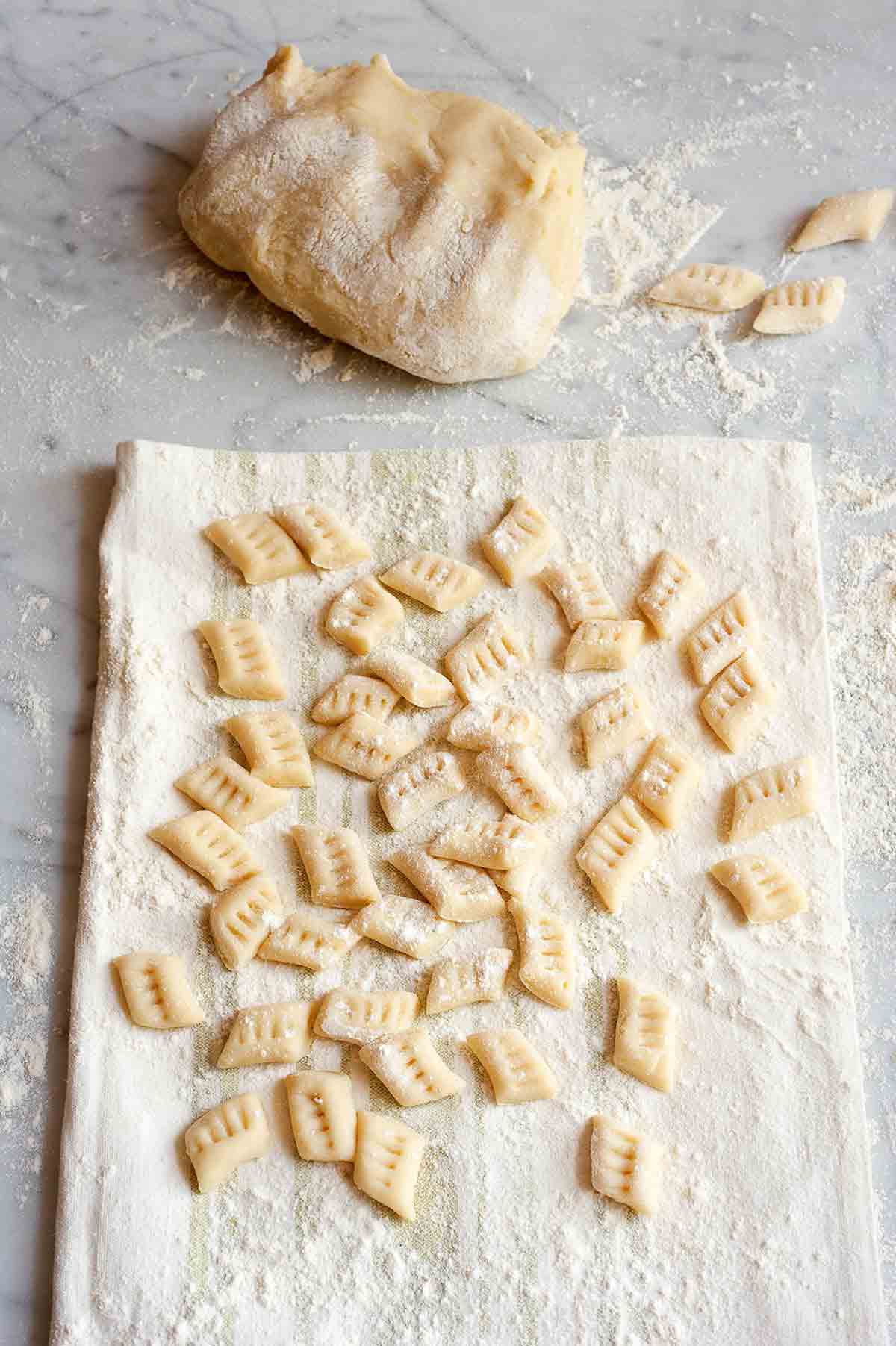 Homemade Potato Gnocchi
These homemade potato gnocchi are the best version of this Italian classic we've ever had. They're made with russet potatoes, flour, egg, and salt and are like little pillows of potato heaven. Four ingredients. Ridiculously easy. Wonderfully inexpensive.
Recipe
The Pioneer Woman's Lasagna
The Pioneer Woman's lasagna recipe highlights how easy it can be to make a crowd- (and kid-) pleasing lasagna. No unusual ingredients, just meat, cheese, noodles, and more cheese. It's doggone delicious.
Recipe
This is the lasagna I've been making for about 10 years. It is, hands-down, my favorite lasagna! It's always a hit at family gatherings and potlucks.

jennifer v.
Freezer Tomato Sauce
This freezer tomato sauce is a simple homemade spaghetti sauce made with that glut of garden tomatoes. Stash it in the freezer now, and thank yourself later.
Recipe
Easy Chili
This easy chili recipe is quick and makes a big batch you can stash in the freezer and thaw whenever you have a mad-crazy craving.
Recipe
Five stars for this versatile chili recipe! I made a half batch and had three packages to freeze after serving it for dinner with sweet potato cornbread. I kept it thick and used the masa because I can always add liquid to thin out leftovers. Looking forward to future chili dogs and nachos.

deb l.
Easy Chicken Enchiladas
These easy chicken enchiladas from America's Test Kitchen are made right in your toaster oven. Rotisserie chicken, cheese, spices, and tomato sauce come together as quickly and irresistibly as possible.
Recipe
Roasted Butternut Squash Soup
This butternut squash soup, made easy by blending roasted winter squash with sage and drizzled with heavy cream or crème fraîche, is quick, easy, and healthy. Not to mention delicious. Consider yourself warned.
Recipe
This butternut squash soup is so simple to make that it feels like "cheating" because it's so elegant. The roasting of the squash adds a mildly nutty flavor that gently offsets the sweetness of the flesh inside. An excellent starter for fall menus.

karis v.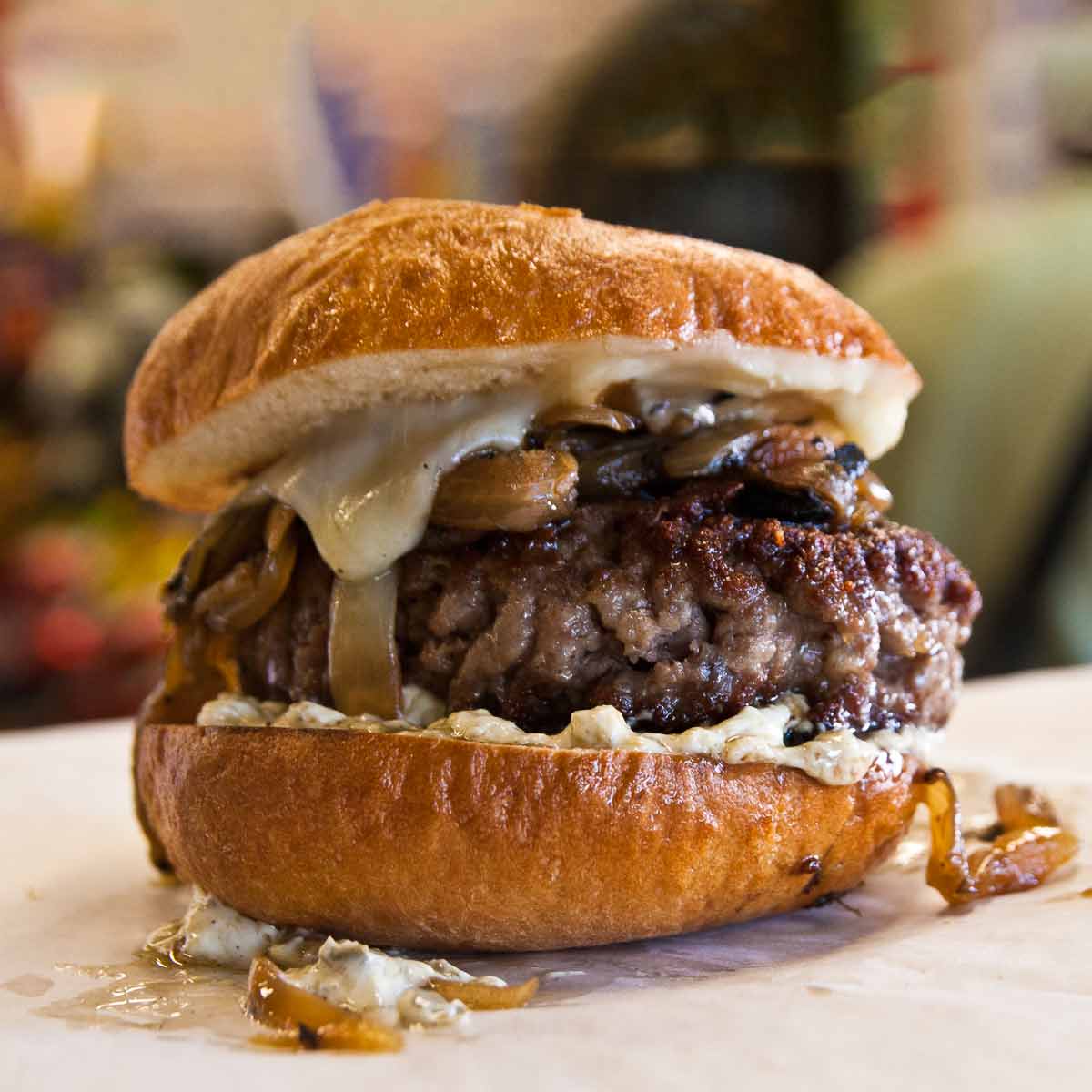 Best Burger
This best burger got its name for very good reasons. It's made with a mix of short ribs, brisket, and chuck for an incredibly juicy burger experience that's rich and lovely enough to serve naked. Although, you can dress it with your favorite condiments if you must.
Recipe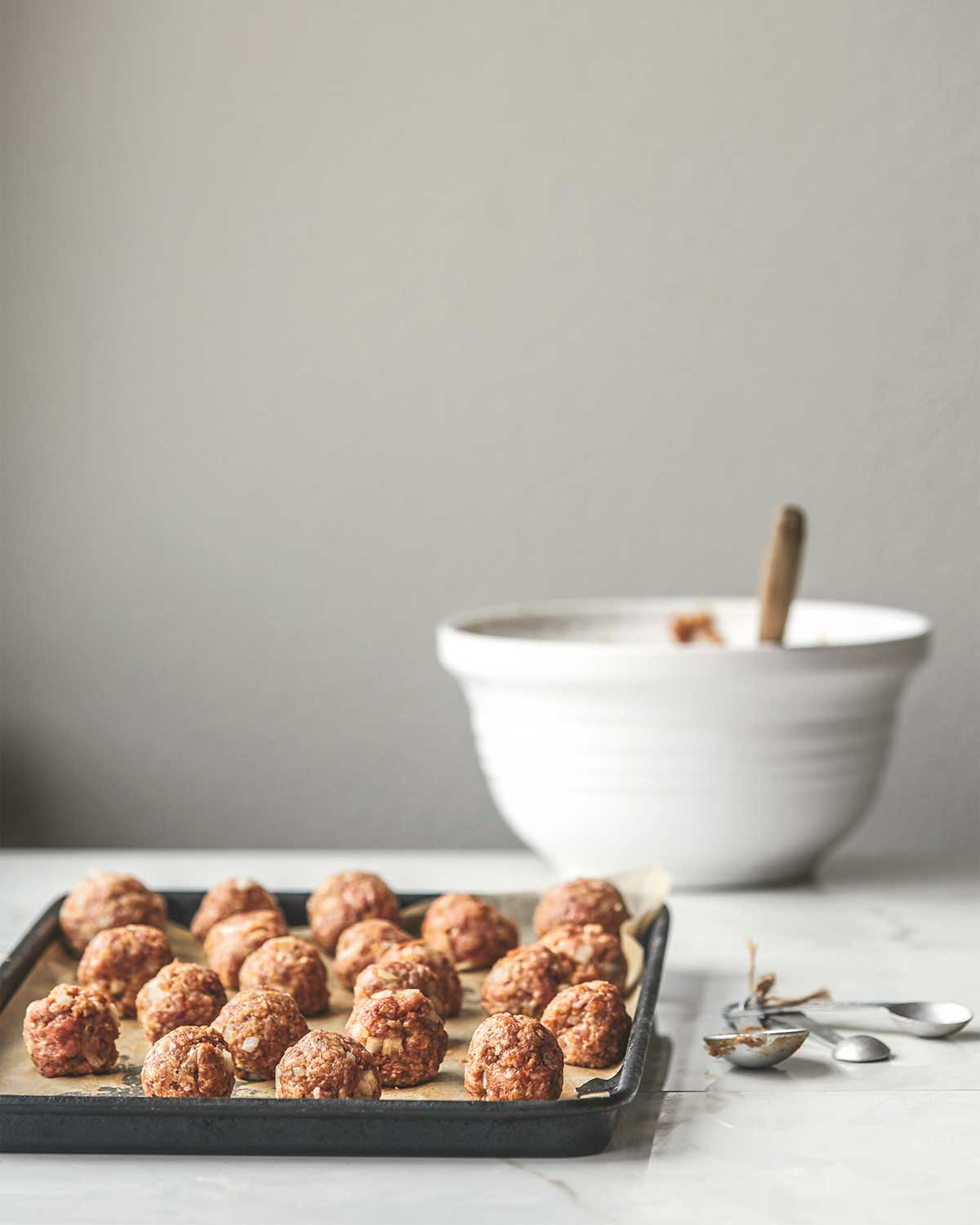 BBQ Meatballs
These BBQ meatballs are tossed in the crockpot or oven (translation: no stovetop spattering to clean up) and slathered in a homemade molasses barbecue sauce. Here's how to make them.
Recipe
I made these last night. They were juicy and not dry! I'm so bad at meatballs, but this turned out perfect, and I'm not a very good cook. They were so easy and tasty that everyone liked them, which is hard in this house! I will definitely make them again.

kathryn t.
Pork Tinga
Pork tinga, an authentic Mexican dish, is a slowly simmered pork stew made with roasted tomatoes, chipotle chiles, chorizo, and onions. When topped with avocado, sour cream, cilantro, queso fresco, and lime, it's comfort food at its finest.
Recipe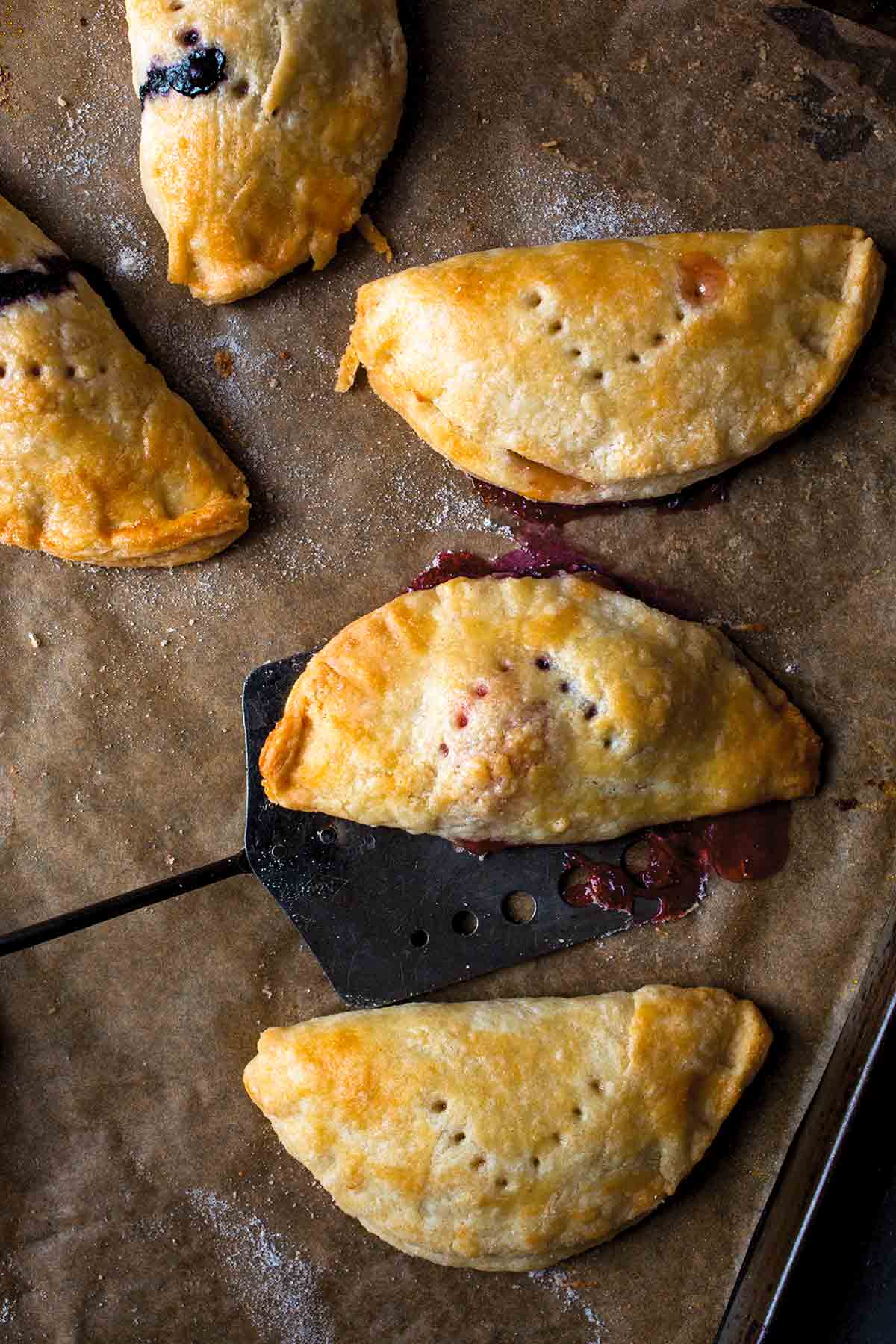 Hand Pies
These hand pies are easy to make and satisfy your cravings by swapping in whatever you want for the filling. Apple. Peach. Cherry. Chocolate. Nutella. Surprise us. Surprise yourself.
Recipe
Easy-peasy! I do cheat a little with the filling, though . . . I use frozen peaches, cherries, etc., instead of fresh ones because it is soooo much easier to throw together. I make mine small (3-inch pies) so we don't feel so guilty. I also use the drained peach (or cherry) juice to make the thin icing to top them, along with a 1/4 teaspoon of almond extract. They are sooo good and freeze exceptionally well.

grammasue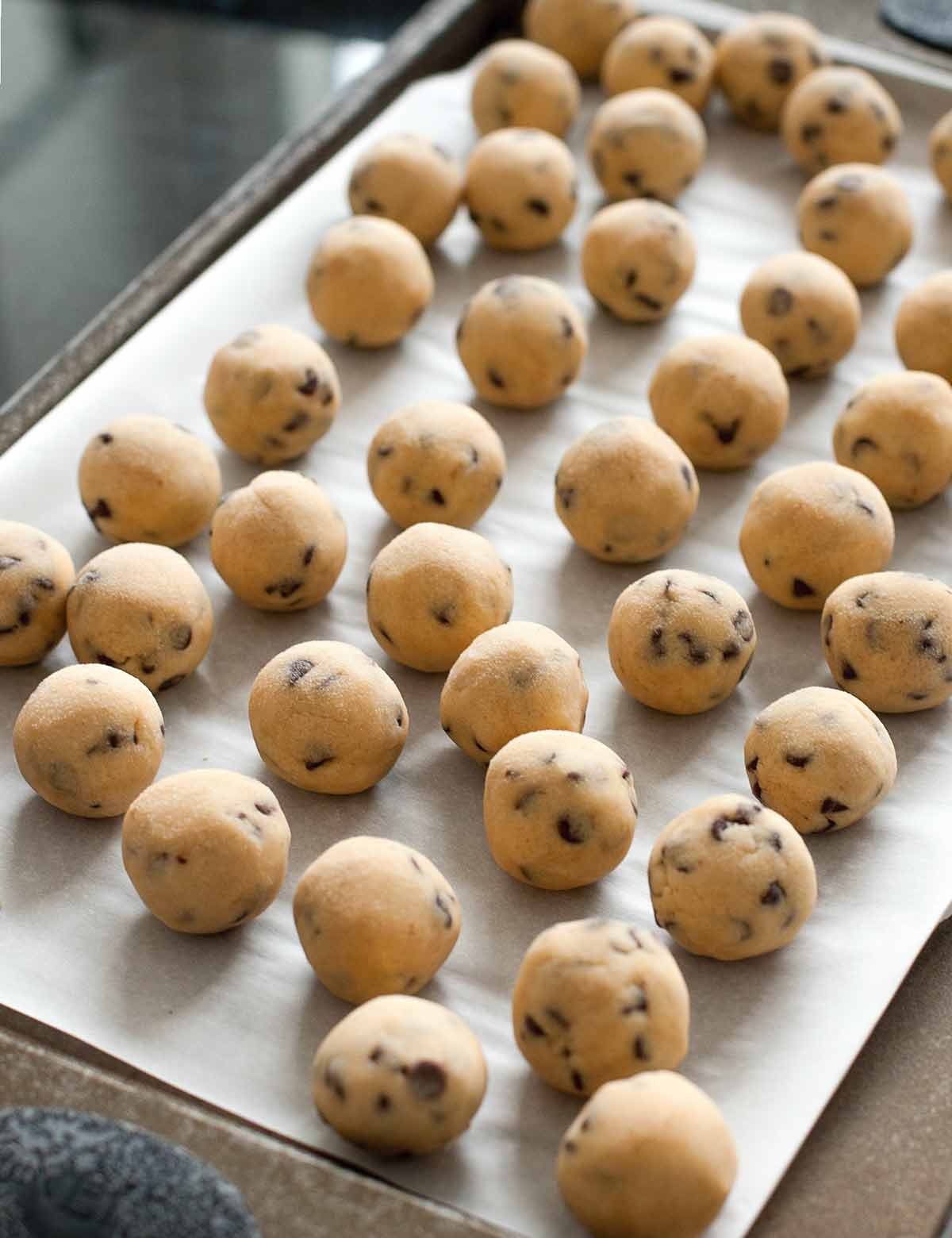 Frozen Chocolate Chip Cookie Dough
This frozen chocolate-chip cookie dough ensures you can have one or a dozen warm cookies whenever you like. The freezing only adds a few minutes to the original bake time, so it's almost instant gratification.
Recipe
FAQs
What's the best way to freeze food for long-term storage?
To avoid freezer burn, we recommend storing your food in airtight containers. If this isn't an option, wrap the food in freezer wrap and then again in foil, making sure none of the food is exposed to air. Resealable bags are also an excellent option for homemade soups.
How should I thaw my frozen foods?
Many freezer meals need to be thawed before cooking. For best results, thaw your meal in the refrigerator overnight. Avoid thawing foods on the counter as it can result in spoilage or bacteria growth.
How long do frozen meals last in the freezer?
Most food can be safely frozen without developing freezer burn for 3 to 6 months if stored in an airtight container or bag.
What are your favorite meals to keep stashed in the freezer for those busy weeknights or lazy weekends? Let us know in a comment below.