Caramel popcorn, aka Cracker Jack, is easy to make. This recipe, with brown sugar, butter, and baking soda, is more delicate and buttery than the baseball classic. And what's wrong with that?
We like caramel popcorn as much as the next person—perhaps more. Quite a lot more, actually, when it comes to this old-fashioned, crowd-pleasing recipe. The beauty of homemade caramel corn is that no matter what you do, it's still vastly more delicate and buttery than the stale sort of stuff you get at the ball park. So if you're a Cracker Jack fan, consider doubling the ratio of caramel to corn and dump in honey-glazed peanuts sometimes, other times cashews or pecans, although allergy-aware moms can just skip nuts entirely. Homemade caramel popcorn doesn't have the same shelf life as the store-bought kind, but that's fine, too—this won't last more than an inning. Originally published October 28, 2010.–Allison Parker
Caramel Popcorn
Quick Glance
20 M
2 H, 20 M

Serves 8 to 12 (if you're lucky)
Print Recipe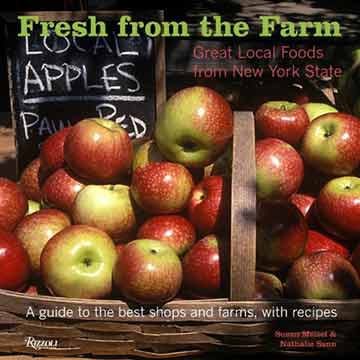 Ingredients
1 1/4 cups unpopped popcorn kernels

1 1/2 sticks salted butter (6 oz)

1 cup packed brown sugar (preferably light brown, although dark brown will work if that's all you have)

1/3 cup light corn syrup

1 teaspoon salt

1 teaspoon baking soda
Directions
1. Preheat the oven to 200° F (93°C). (If your oven doesn't go this low, simply heat it to the lowest temperature it can maintain and take a few minutes off the total baking time.)

2. Pop the popcorn in an air popper or the conventional stove-top way (some may refer to this as the "old-fashioned" way). The unpopped kernels should yield about 6 to 8 quarts (24 to 32 cups) of popped corn. Transfer the popcorn to 2 large roasting pans.

3. In a small saucepan, heat the butter and brown sugar until the butter melts and the sugar dissolves. Add the corn syrup and salt and bring to a boil. Keep at a rolling boil for 5 minutes.

4. Remove the pan from the heat and immediately and carefully stir in the baking soda (the mixture may roil and sputter). The caramel will be thick. Quickly pour the caramel over the popcorn, drizzling it back and forth as you stir the popcorn with a wooden spoon. The caramel should be pretty evenly distributed, although it may be impossible to coat every single piece of popcorn. This is okay.

5. Bake the caramel corn for 1 hour total, stirring it every 15 minutes. (The corn will not darken appreciably. Just trust us on the overall timing.) Remove the pans from the oven and let the popcorn cool for 1 hour, if you can wait. Then stir again. If by chance you have any leftover, you can store it in an airtight container for up to a few days. (We're guessing on how long it will last because no one we know who tried it could keep any around that long. If you can resist temptation, do let us know how the caramel corn holds up after a couple of days!)
Caramel Popcorn Recipe © 2010 Susan Meisel and Nathalie Sann. Photo © 2010 kriina2000. All rights reserved. All recipes and photos used with permission of the publisher.
If you make this recipe, snap a photo and hashtag it #LeitesCulinaria. We'd love to see your creations on Instagram, Facebook, and Twitter.