Today marks 17 years that The One and I have been together (which is actually more like 30 in straight years). The way he tells it, it was my linens that clinched it for him.
In 1993 I bought my first bed. Before that, during college and just after, I made do with a futon or, on occasion, a pile of dirty laundry on the floor. But when I turned 32, I decided it was time to have a proper place to sleep. Bereft of the design gene my people are supposed to possess, I chose a ridiculously large model with massive head and foot boards. To camouflage this Victorian monstrosity, I purchased tons of pillows and one of those all-in-one matching linen sets that no matter how you use it, you can't screw up—kind of like Garanimals for beds. Gold sheets with a barely perceptible floral pattern contrasted with a deep brown and burgundy coverlet and matching shams and neck rolls.
One look and he was smitten. All of his life The One wanted a bed with a headboard and lots of pillows so he could prop himself up, eat caviar, drink champagne, and read, "like Joan Collins," he's wont to say.
For me, it was his cooking that sealed the deal.
It's not that he was a great cook back then, because he wasn't. (There was that time he wanted to make a healthy cake from a box and used a wickedly peppery olive oil instead of canola. I could go on, but shan't.) No, it was the fact that one Sunday afternoon late in October he stood at the counter in his house in upstate New York, cutting and dicing and shaking pans. For me. It was the first time anyone I cared for made a meal for me. The recipe: Cider-braised pork loin with sautéed apples.
Love food, I call it.
I remember waking up from a nap, the angled light of late afternoon long gone, and walking down the hall. Kenny G (yes, Kenny G) was playing on the stereo. I hadn't yet thrown myself into cooking, so I was fascinated. I leaned against the kitchen doorway and watched. This was long before we remodeled. The white walls and cabinets the color of chewing tobacco hadn't yet been painted butter yellow and Navajo white. The sliding glass door to the deck was another year away. The cutting board was an old piece of wood (and, sadly, since lost in one of our moves); the stove electric, its coils glowed red like a giant branding iron. He wore an apron; The One likes to be neat when he cooks.
I'm convinced the reason I recall that moment, that room—when so many others have slipped from memory—is the food. His love food. It anchored us in time, exerting an emotional pull that still keeps us orbiting around each other, all these years later.
Not long after, again on a Sunday, I made him a sour cream apple pie. My love food. While baking, the apple slices jostled together in layers interspersed with a tangy cream. On top a perfect pebbly streusel crown. Back then I was rail thin and ate nothing but Fiber One cereal for dinner, so he was surprised I even baked.
"I'm a gourmet cook," I said a bit defensively.
"Really?" Was that doubt in his voice?
"Yes." And to prove it, I pulled out the Gourmet magazine that featured the recipe. My logic was of the rock-steady kind: if A equals B, and B equals C, then A equals C. Ergo, if the recipe I made is from Gourmet, and Gourmet is the magazine of gourmet cooks everywhere, I am therefore a gourmet cook. He sniggered a bit but still ate two pieces, holding out his plate Oliver-like, asking, "Please, sir, I want some more."
Throughout that autumn and winter, our first together, Sundays were our pork and pie day. We never seemed to tire of these dishes. Eventually the weather warmed, and we discovered the grill together. As we grew older (and withstood three near breakups, the loss of loved ones, the inexorable march of age) other recipes became our love food. There were his tuna burgers with wasabi mayonnaise, stewed chicken and olives, and mile-high lemon meringue pie (which he made for me just once and will never make again, it was so complicated). My Christmas goose, salt cod casserole, and dark chocolate espresso cake.
As I write this, on a Sunday, The One is in the kitchen, the rhythmic toc-toc-toc rocking of his favorite chef's knife—the 8-inch one with the cracked handle—reaches me. Something is spitting in the sauté pan; it smells like lamb. On the stereo, a movie soundtrack (he's mercifully outgrown Kenny G). In a few minutes I'll walk out and watch him. Thankful that we're still together, thankful that he's still making love food for me seventeen years later.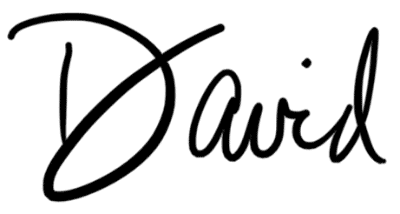 Love Food, AKA Sour Cream Apple Pie Recipe
LC aka Dutch Apple Pie Note
For reasons that vary according to who tells the story, a streusel-topped apple pie tends to be dubbed Dutch Apple Pie here in the states. Anyone think they've got the true story? Go on. Tell us.
Sour Cream Apple Pie
Quick Glance
50 M
2 H, 30 M

Serves 8
Print Recipe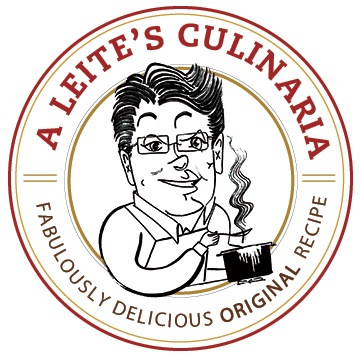 Ingredients
Email Grocery List
For the crust

1 1/4 cups all-purpose flour

6 tablespoons (3 ounces) unsalted butter, cold, cut into bits

2 tablespoons vegetable shortening, cold

1/4 teaspoon salt

For the topping

3 tablespoons (11/2 ounces) unsalted butter, at room temperature

1/4 cup plus 2 tablespoons granulated sugar

1 teaspoon ground cinnamon

2 tablespoons all-purpose flour

For the sour cream filling

1 1/3 cups sour cream

2/3 cup granulated sugar

1/4 teaspoon salt

2 teaspoons vanilla extract

2 large eggs

3 tablespoons all-purpose flour

5 large (about 2 1/4 pounds) Granny Smith apples, peeled, cored, and thinly sliced
Directions
Make the crust

1. In a large bowl using a pastry blender or two knives held criss-cross fashion, blend the flour, butter, vegetable shortening, and salt until the mixture resembles meal. (You can instead buzz the ingredients in a food processor until crumbly.)

2. Add 3 tablespoons of ice water, toss the mixture until the water is incorporated, and form the dough into a ball.

3. Knead the dough lightly with the heel of your hand against a smooth surface for a few seconds to distribute the fat evenly and re-form it into a ball. Dust the dough with flour and chill it, wrapped in wax paper, for 1 hour.

Make the streusel topping

4. In a small bowl blend together the butter, sugar, cinnamon, and flour until the mixture is combined well and then chill the mixture, covered, until ready to use.

Make the sour cream-apple filling

5. Once the dough is fully chilled, whisk together the sour cream, sugar, salt, vanilla, eggs, and flour in a large bowl until the mixture is smooth, add the apples slices, and stir the filling until it is combined well.

Assemble the pie

6. Position a rack in the middle of the oven and heat the oven to 350°F (175°C).

7. Roll out the dough 1/8 inch thick on a lightly floured surface, fit it into a 10-inch (6-cup capacity) pie plate, and flute the edge decoratively.

8. Spoon the filling into the shell, smoothing the top, and crumble the topping evenly over it. Bake the pie until it's golden and the apples are tender, 1 to 1 1/4 hours. Transfer the pie to a rack, and let it cool completely.
Recipe Testers Reviews
Sour Cream Apple Pie Recipe © 1992 David Leite. Photo © 2010 ForsterFoto. All rights reserved. All materials used with permission.
If you make this recipe, snap a photo and hashtag it #LeitesCulinaria. We'd love to see your creations on Instagram, Facebook, and Twitter.