This slow-roasted pork shoulder is a cinch to make: just pork butt, orange, fennel, fennel seeds, garlic. It's a superb Sunday supper, holiday meal, or dinner party hit.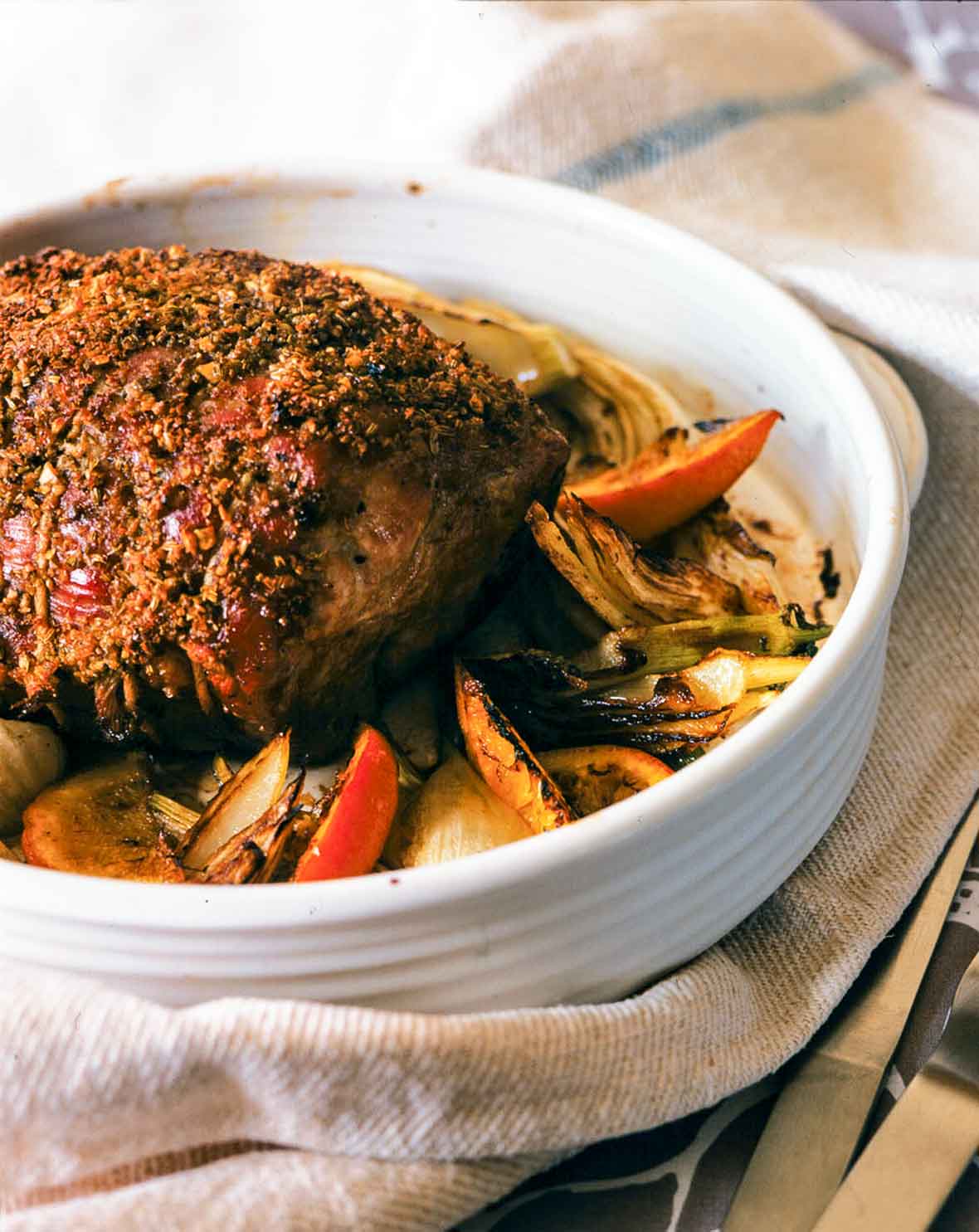 This pork shoulder recipe takes a lot of time in the oven, but little time from the cook. It's a bit like pulled pork dressed up for company and is perfect for winter gatherings.–Melissa Pasanen with Rick Gencarelli
LC Some Love For Leftovers Note
We can't imagine much, if any, of this supple, subtly aromatic pork roast being left over. But the authors note that, should this happen, you can warm whatever's left of the recipe in covered dish. While you're at it, wrap some tortillas in foil and toss 'em in the oven as well. Then shred the pork and serve it with julienned green cabbage tossed with a quick sauce of sour cream thinned with a little orange juice and seasoned with ground cumin, coriander, and salt to taste. That's what they suggest, anyways. We're not going to argue.
Roasted Pork Shoulder, Fennel, Orange
Quick Glance
25 M
4 H, 55 M

Serves 6 to 8
Print Recipe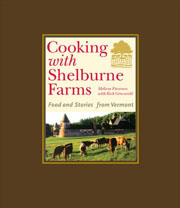 Ingredients
3 1/2 to 4 pound boneless pork shoulder (Boston butt) roast, tied*

1 large orange, preferably navel or other seedless variety

1 tablespoon whole fennel seeds

1 tablespoon coarse kosher salt

1 teaspoon freshly ground black pepper

3 garlic cloves, minced

1 large fennel bulb (about 1 pound with stalks), trimmed, halved lengthwise, and then each half cut crosswise into 3 pieces
Directions
1. Preheat the oven to 325°F (160°C).

2. Pat the pork roast dry. If your pork roast comes with a netting to hold it together, cut the netting off and tie the roast a couple times around with some kitchen twine. (There's nothing worse than cutting off the netting after the roast is done and seeing the entire mouthwatering crust go with it.) Also, check your label to see if you have bought "enhanced" pork, which is injected with a salty brine. If so, cut the salt in the rub by half.

3. Zest enough of the orange to yield 2 teaspoons finely grated zest, making sure to avoid the bitter white pith beneath. Cut the orange into 8 wedges, discarding any seeds.

4. Finely grind the fennel seeds with a mortar and pestle or spice grinder. Add the salt, pepper, orange zest, and garlic and grind them together into a rough paste. Rub the paste all over the roast and place it in a roasting pan. Roast the pork for about 3 hours.

5. Add the fennel and orange wedges to the pan, tossing to coat them in the juices, and roast for another 30 minutes. Turn the fennel and orange wedges and continue to roast the pork. After 4 to 4 1/2 hours total roasting time, the meat should be completely tender and shred easily when you pull it with a fork, the fennel should be soft and caramelized, and the orange wedges should also be caramelized.

6. Let the roast sit for a few minutes before carving. Serve with the fennel and orange wedges.
Roasted Pork Shoulder, Fennel, Orange Recipe © 2007 Melissa Pasanen and Shelburne Farms. Photo © 2007 Susie Cushner. All rights reserved.
If you make this recipe, snap a photo and hashtag it #LeitesCulinaria. We'd love to see your creations on Instagram, Facebook, and Twitter.