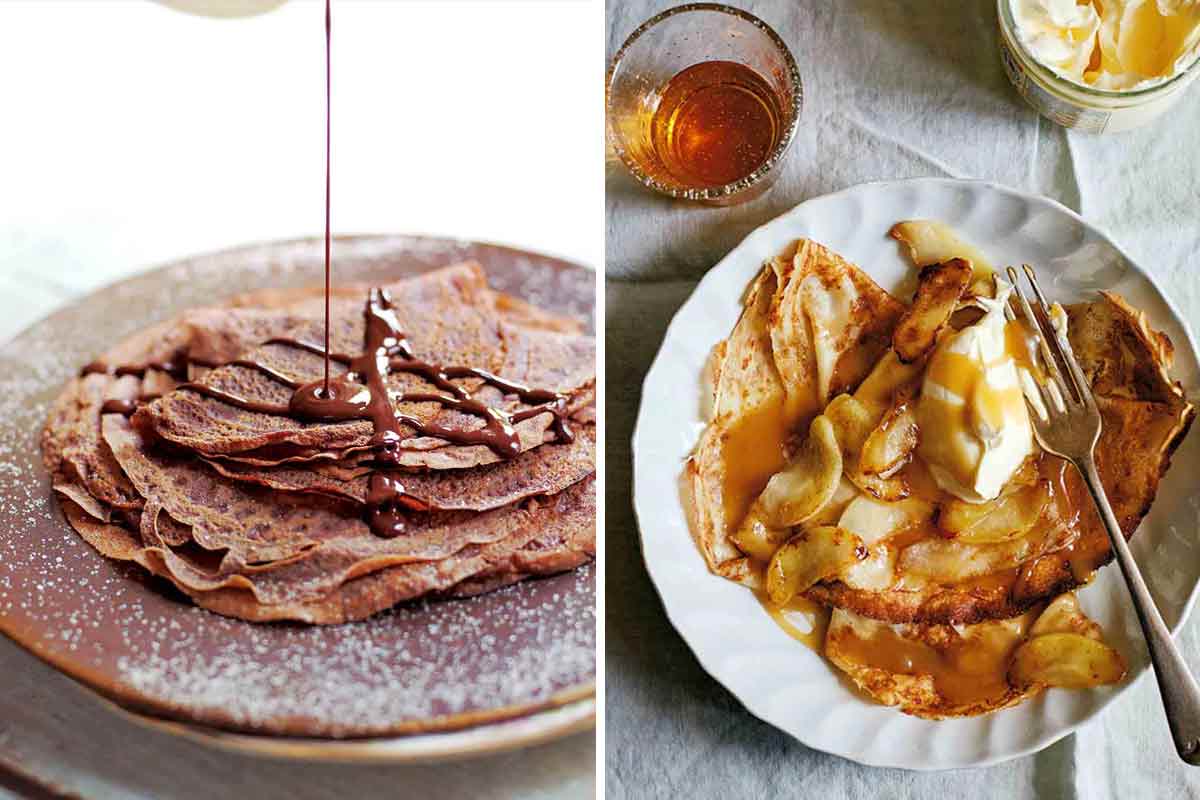 Crêpes are a traditional food on La Chandeleur, or Candlemas, a celebration for the devout of the presentation of Jesus at the temple. One bite of these crêpes, and you'll be wildly devoted to them!
I find sugar-encrusted crêpes to be so heavenly, I'd tape them to my body and pluck them off as snacks throughout the day if it wasn't too indecent a notion. This is why February second may just be my favorite day in France: It's Candlemas, La Chandeleur, a celebration for the devout of the presentation of Jesus at the temple.
The French have a knack for turning any occasion into a reason to eat, so for Christians and non-Christians alike, today is also "Crêpe Day," when egg cracking, feverish whisking, and a round of luck-determining crêpe gymnastics are the activities du jour. A coin held in their writing hand, hopefuls must use their other hand to flip a crêpe into the air from the pan. If the crêpe lands back in the pan, good luck follows. If it falls to the floor, the dog is the fortunate one.
My dear friend Roland, who hails from the Dordogne region of France, once told me that his grandmother would make him take a crêpe to the chicken coop on La Chandeleur to encourage the Egg Gods to be generous. "You know, the chickens only ate half of it," he said. I leaned in, eager to unravel the uncommon willpower of these French fowl. "Why?" I asked. "Because I ate the other half on the way to the chicken coop," he laughed.
I love the French. And their crêpes.—Kimberley Lovato
Celebrate La Chandeleur with these crêpes

Easy Chocolate Crêpes
These chocolate crêpes from Tom Aikens, made with butter, sugar, flour, dark chocolate, cocoa powder, eggs, and milk, are a simple and spectacular chocolate-lover's dessert (though we may have been caught indulging in them at breakfast, too).
Recipe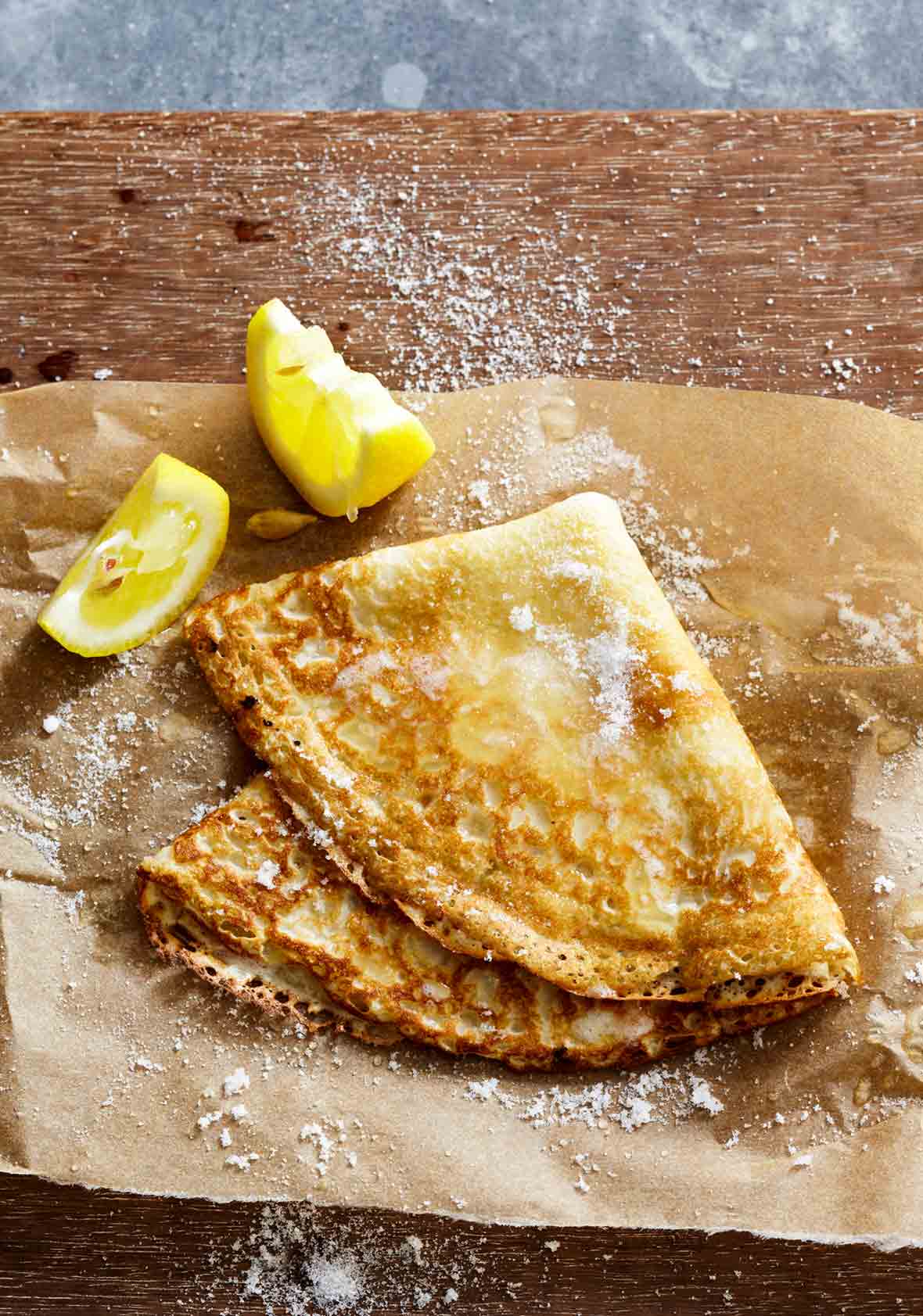 Basic Crepes
These buttery basic crepes are easy to make with just milk, eggs, flour, salt, and butter, and can be served sweet or savory. And with this recipe, you can forget what you've heard about crêpes being difficult or tricky.
Recipe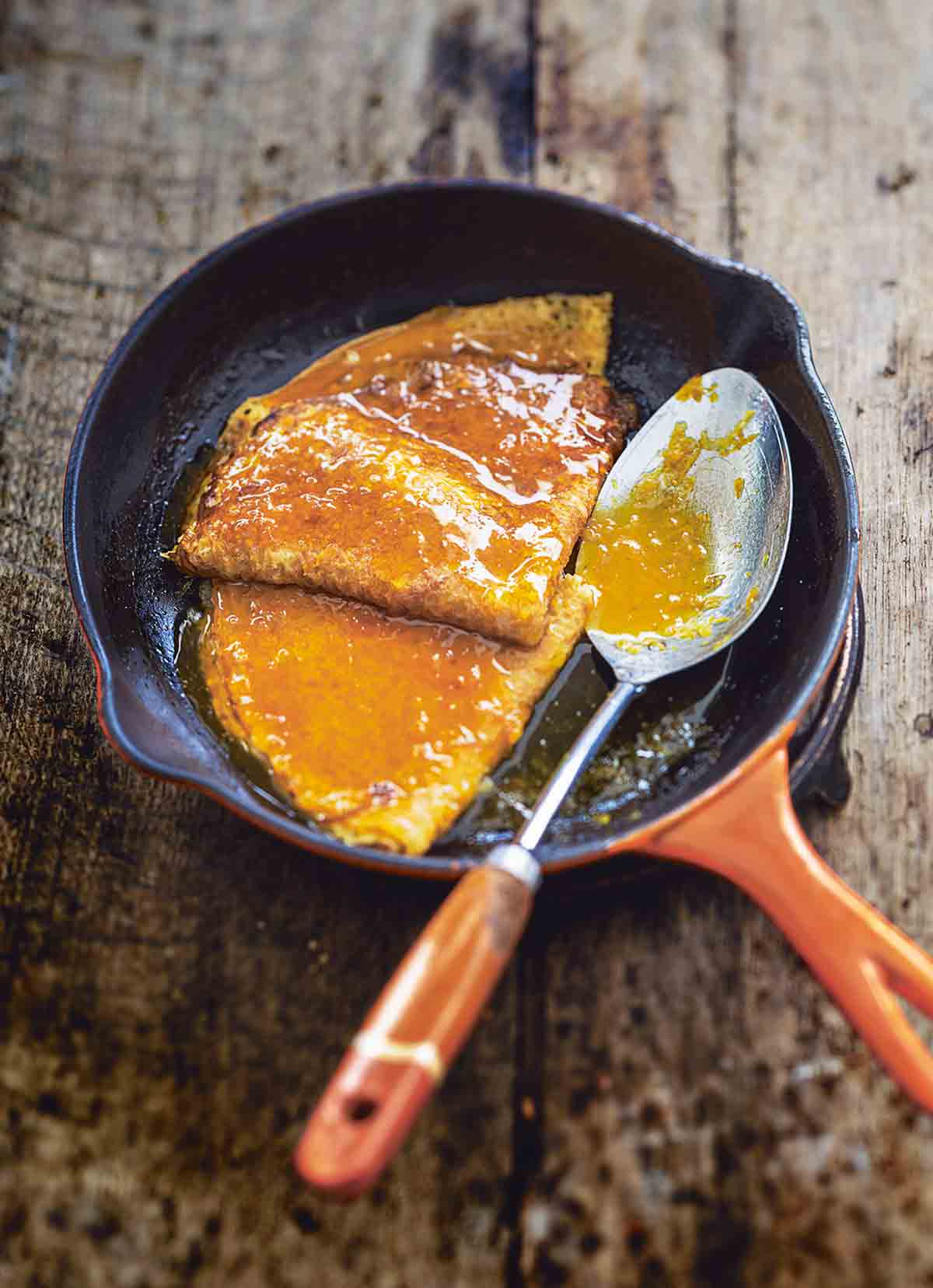 Crêpes Suzette
Crêpes Suzette, a classic French dessert, is made with basic crêpes that are doused in a butter, citrus, and liqueur sauce. And so much easier than you'd ever imagined to make at home.
Recipe
Crêpes Dentelles with Sautéed Apples and Caramel Sauce
These crêpes dentelles with sautéed apples and caramel sauce are an elegant and enticing combination of sweet crêpes topped with apples cooked in butter and sugar and drizzled with creamy caramel.
Recipe
Dulce de Leche Crêpes
These dulce de leche Crêpes, or crepas salguero, are made with homemade dulce de leche made from sweetened condensed milk, classic crepes, chocolate sauce, and ice cream. Indulgence defined.
Recipe