This homemade Sriracha sauce, made with hot peppers, vinegar, garlic, and salt, is brighter, more complex, and less salty than the store bought version.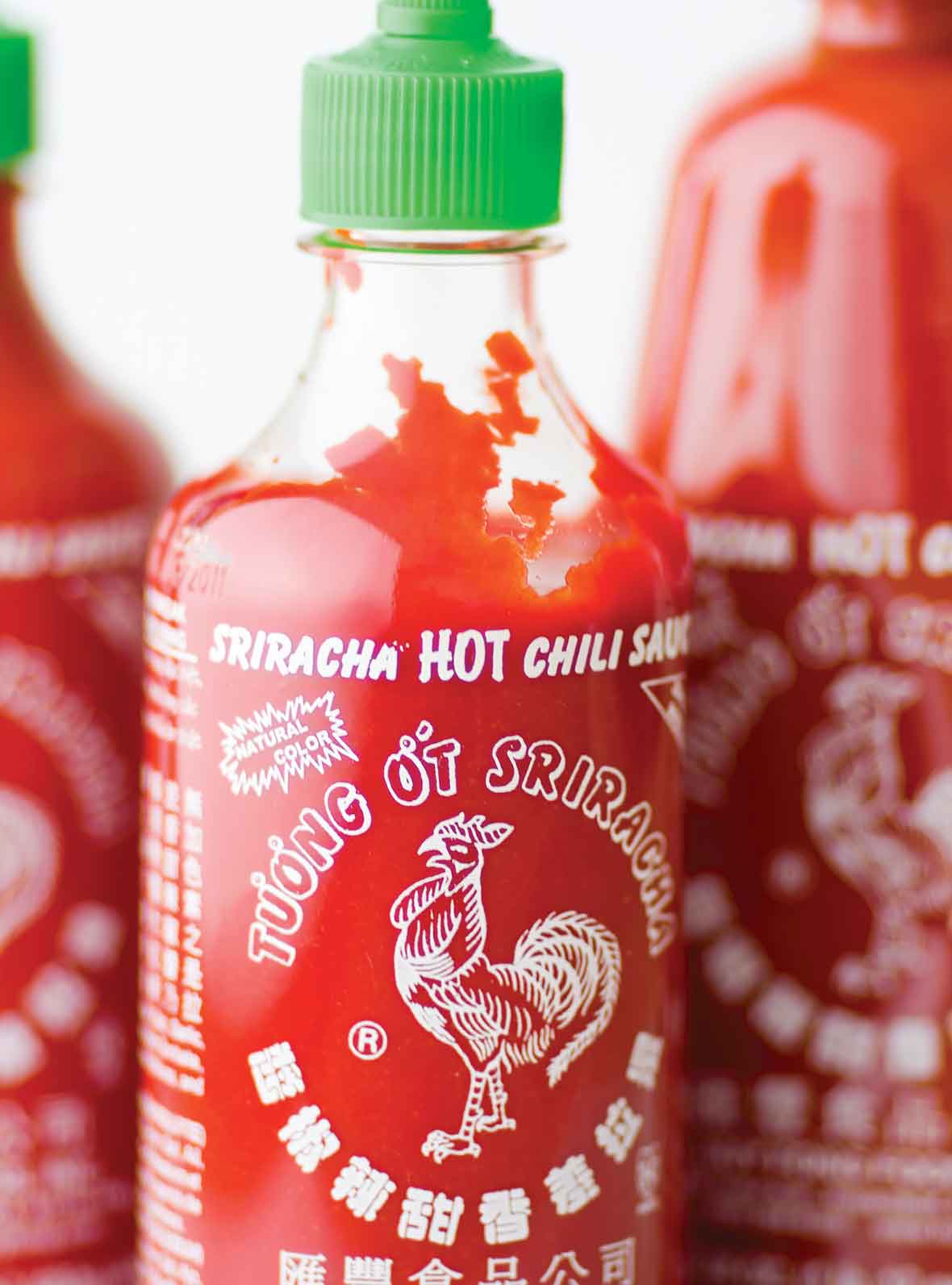 Step foot into any Asian market or restaurant, and you're almost sure to be greeted by a glowing red bottle of Sriracha Chili Sauce. Its vibrant color and unique, piquant flavor have made it a hit, growing in popularity simply by word of mouth. A mainstay in many home kitchens and innumerable college dorms, Sriracha (pronounced "see RAH chuh") strikes a delicate balance of flavors and sensory experiences that isn't just appealing, it's downright addictive. And with a price tag near $3 a bottle, there are certainly far worse habits to adopt.
Thai cuisine has traditionally focused on a delicate harmony of four sensations—spicy, salty, sour, and sweet, all of which are gracefully represented in the celebrated condiment. Blending the sweetness and squeeze bottle simplicity of ketchup with a welcome garlic pungency and just the right amount of spice, the Sriracha hot sauce known to most Americans is certainly no far cry from the original. The noticeable but certainly not overpowering heat of the chilies and robust pungency of the garlic fuse as the vinegar begins pickling and marrying them. But there are marked differences, and that's just fine with David Tran, creator of the now ubiquitous Tuong Ot Sriracha, or as it is affectionately called by many, "rooster sauce." The plastic squeeze bottle emblazoned with a proud rooster (representing the year of Tran's birth on the Chinese zodiac) is quickly becoming a staple among American condiments and topped with a bright green lid that stands out on restaurant tables and store shelves.
So why on earth would you want to make your own Sriracha? I mean, the bottled stuff is already amazing, and it's actually cheaper to buy than it is to make. Um, because you can! Besides being delicious and pretty easy to make, there's that cool sense of pride that comes with the DIY approach that money just can't buy.–Randy Clemens
LC Some Sriracha On This, Some Sriracha On That Note
"There are those of us who love Sriracha, and then there are those of us who need Sriracha," observes Randy Clemens, author of this recipe. If, like Clemens, you find yourself in the latter category–which essentially means you rely on the not-quite-incendiary condiment as a tool in your kitchen arsenal–your culinary curiosity probably knows no bounds. Clemens emboldens the flavor of just about everything with a dose of this condiment, stirring it into ketchup, mayo, butter, cream cheese, honey, sour cream, ketchup, deviled eggs, hot wings, chili, grits, mac-n-cheese, Bloody Marys, and, well, we could go on. But we won't. Because we're curious to hear what you can add to the list…
Homemade Sriracha Sauce
Quick Glance
5 M
7 D

Makes about 2 cups
Print Recipe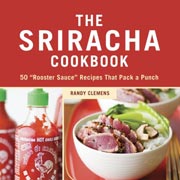 Ingredients
1 3/4 pounds red jalapeño peppers, stems removed and halved lengthwise

3 garlic cloves

2 tablespoons garlic powder (optional)

2 tablespoons granulated sugar, plus more as needed

1 tablespoon light brown sugar

1 tablespoon kosher salt, plus more as needed

1/2 cup distilled white vinegar, plus more as needed

Water, as needed
Directions
1. To make the Sriracha, in the bowl of a food processor, combine the peppers, garlic, garlic powder, if desired, sugars, and salt. Pulse until a coarse purée forms. Transfer to a glass jar, seal, and store at room temperature for 7 days, stirring daily. (It may get a little fizzy; that's to be expected.)

2. After 1 week, pour the chile mixture into a small saucepan over medium heat. Add the vinegar and bring to a boil. Lower the heat and simmer gently for 5 minutes. Let the mixture cool, then purée in a food processor for 2 to 3 minutes, until a smooth, uniform paste forms. If the mixture is too thick to blend properly, feel free to adjust the consistency with a small amount of water.

3. Pass the mixture through a fine-mesh strainer. Press on the solids with the back of a spoon to squeeze out every last bit of goodness you've been waiting a week to get. Adjust the seasoning and consistency of the final sauce, adding additional vinegar, water, salt, granulated sugar, or garlic powder to suit your taste. Transfer to a glass jar, close the lid tightly, and refrigerate for up to 6 months.
Recipe Testers Reviews
Homemade Sriracha Sauce Recipe © 2011 Randy Clemens. Photo © 2011 Leo Gong. All rights reserved. All materials used with permission.
If you make this recipe, snap a photo and hashtag it #LeitesCulinaria. We'd love to see your creations on Instagram, Facebook, and Twitter.