In this beet salad, fresh beets are tossed with orange slices, shallots, Greek feta cheese, and mint for a sweetly salty salad surprise. Lovely for entertaining and for a respite from midwinter hum-drum vegetable sides.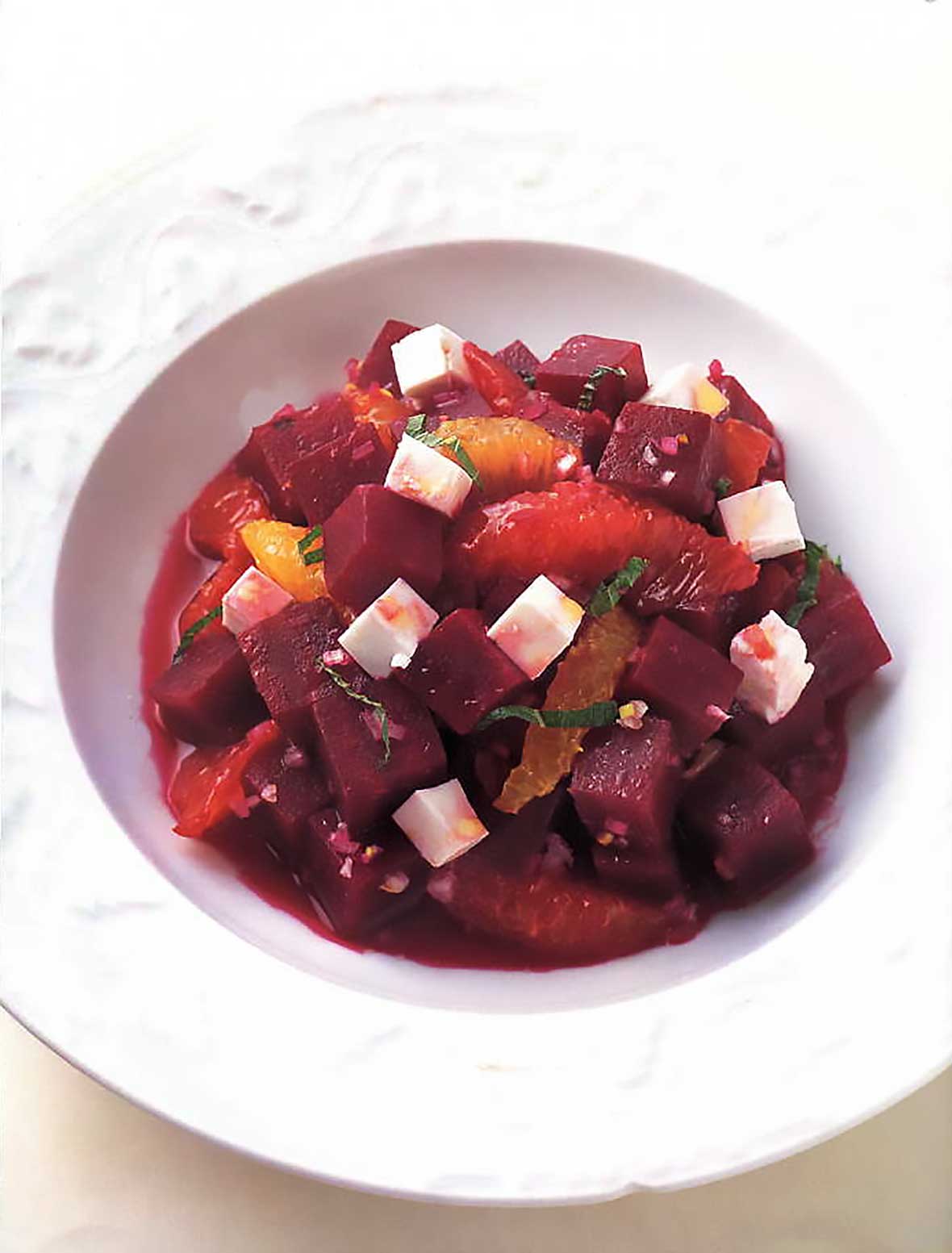 Sweet, salty, savory–this salad has 'em all, with each element perfectly in sync with the others. And without any guesswork on your part. Roasting concentrates the beet's flavors. Sweet citrus offsets the earthiness of the beets. And the creamy tanginess of cheese rounds any loose edges. Originally published November 8, 2004.–Renee Schettler Rossi
Beet Salad with Feta and Orange
Quick Glance
15 M
2 H

Serves 4
Print Recipe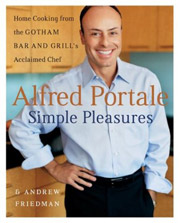 Ingredients
2 large beets, washed but not peeled

2 tablespoons olive oil

Coarse salt

Freshly ground black pepper

1 teaspoon fresh orange juice

2 teaspoons balsamic vinegar

4 1/2 teaspoons extra-virgin olive oil

3 oranges, preferably navel, peeled and separated into segments

1/4 cup coarsely chopped mint leaves

3 teaspoons minced shallots

About 4 ounces French or Greek feta cheese*, crumbled into large pieces (1 cup crumbled)
Directions
1. Preheat the oven to 400°F (200°C).

2. In a bowl, toss the beets with the olive oil and season them with salt and pepper. Put the beets on a roasting pan and cover them with foil. Roast in the preheated oven until tender, about 1 1/2 hours. (They are done when a sharp, thin-bladed knife can easily pierce through to their center.) Remove the pan from the oven, remove the beets from the pan, and set them aside to cool.

3. While the beets are roasting, make the vinaigrette: In a small bowl, whisk together the orange juice, balsamic vinegar, and extra-virgin olive oil. Season to taste with salt and pepper. Set aside.

4. When they are cool enough to handle, peel the beets and cut them into 1/2-inch dice. Put them in a bowl with 1 cup of the orange segments, the mint, and the shallots. Add the vinaigrette, season with salt and pepper, and toss gently.

5. Transfer the salad to a platter. Arrange the cheese and the remaining orange sections on top and serve immediately.
*Variations
We love when cookbook authors think of everything. Take Alfred Portale. Here he thoughtfully offers a little advance troubleshooting on some ingredient swapping. Like "If you think of feta cheese as dry, crumbly, and excessively salty, you've probably had the ubiquitous, mass-produced Greek variety that's sold in supermarkets. Seek out a high-quality Greek or French feta, with moderate salinity and more creaminess." Swell advice, right? He also condones swapping goat or blue cheese for the feta. And you can also use blood oranges or tangerines in place of the navel orange.
Beet Salad with Feta and Orange Recipe © 2004 Alfred Portale. Photo © 2004 Gozen Koshida. All rights reserved. All recipes and photos used with permission of the publisher.
If you make this recipe, snap a photo and hashtag it #LeitesCulinaria. We'd love to see your creations on Instagram, Facebook, and Twitter.