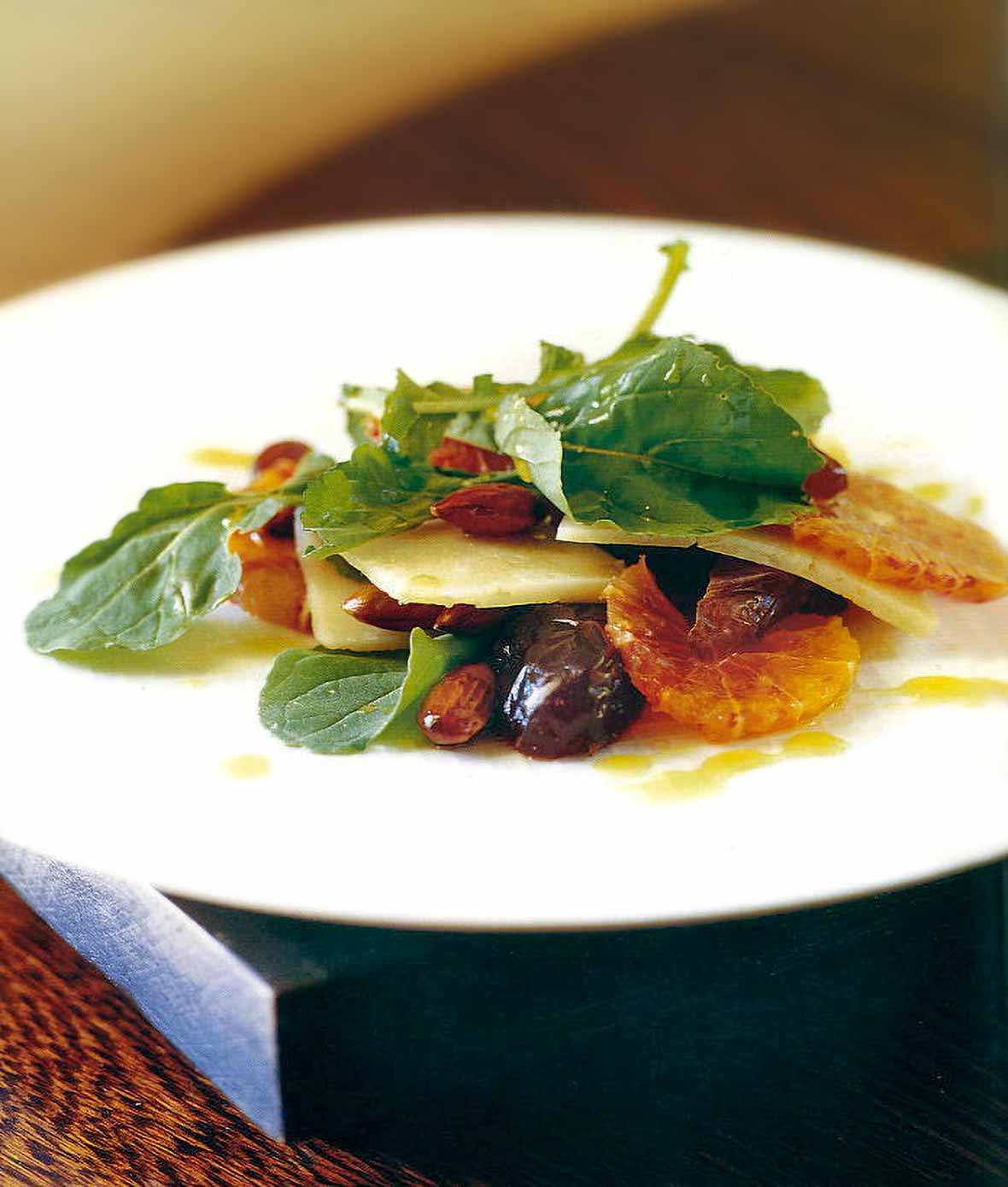 Every winter, when the first blood oranges appear at the market, I'm as impressed as I was the first time I saw one, while visiting Rome my junior year abroad. One morning, at the local cafe where I had my daily cappuccino and pretended to read the paper, I heard a loud racket coming from behind me. When I turned and looked, I got my first glimpse of that blood-red juice spewing from the juicers lined up on the bar. I had to order a glass. When I got the bill, I was shocked by the steep price. But even back then, I knew it was something very special and worth every lira.
This salad is my homage to those blood oranges that won my heart so many years ago. Layered with sweet dates, Parmesan, almonds, and a few leaves of peppery arugula, the blood-orange slices burst with sweet, tart juice. Because this salad has so few ingredients and nothing to "hide behind," now is truly a time to seek out the very best ingredients. Once you've gathered your perfect components, the only difficult part is arranging them on the plate. Thoughtfully weave the ingredients together, layering them into "hills and valleys," rather than piling them up into a "mountain." Think of this as a tapestry, rather than a tossed salad.–Suzanne Goin
Note
Use an artisanal unfiltered almond oil, such as Huilerie Leblanc. The best nut oils are stone-ground and pressed into a pale brown full-flavored oil. If it's clear and looks like vegetable oil, it won't have the intense, toasted nut flavor we're looking for. If you can't find a good pressed nut oil, drizzle with your favorite extra-virgin olive oil instead. If blood oranges are out of season, you can use another delicious orange. The dish won't be as visually stunning, but it will still taste good.
Blood Oranges, Dates, Parmesan, and Almonds
Quick Glance
Quick Glance
30 M
30 M

Serves 6
Print Recipe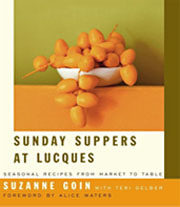 Ingredients
Email Grocery List
Directions
Preheat the oven to 375°F (190°C).
Spread the almonds on a baking sheet, and toast 8 to 10 minutes, until they're slightly darkened and smell nutty. Cut the dates in half lengthwise and remove the pits.
Slice the stem and blossom ends from the blood oranges. Stand the blood oranges on one end and, following the contour of the fruit with your knife, remove the peel and white cottony pith. Work from top to bottom, rotating the fruit as you go. Slice each orange horizontally into 8 to 10 thin pinwheels.
Place the Parmigiano-Reggiano, flat side down, on a cutting board. Using a chef's knife, shave eighteen large thin slices of cheese from the hunk.
Scatter one-third of the arugula on a large platter. Arrange one-third of the oranges, dates, cheese, and nuts. Scatter another layer of arugula, and continue layering in the same manner, letting the ingredients intertwine together but not pile up on one another. Drizzle the almond oil over the salad, and season lightly with fleur de sel, pepper, and a squeeze of blood orange juice.
Print Recipe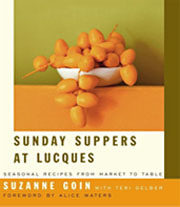 Blood Oranges, Dates, Parmesan, and Almonds Recipe © 2005 Suzanne Goin. Photo © 2005 Shimon | Tammar. All rights reserved. All materials used with permission.
If you make this recipe, snap a photo and hashtag it #LeitesCulinaria. We'd love to see your creations on Instagram, Facebook, and Twitter.