The secret to these light and fluffy pancakes from Clinton Street Bakery are whipped egg whites–plus plenty of melted butter–folded into the batter. The pancakes of your breakfast dreams.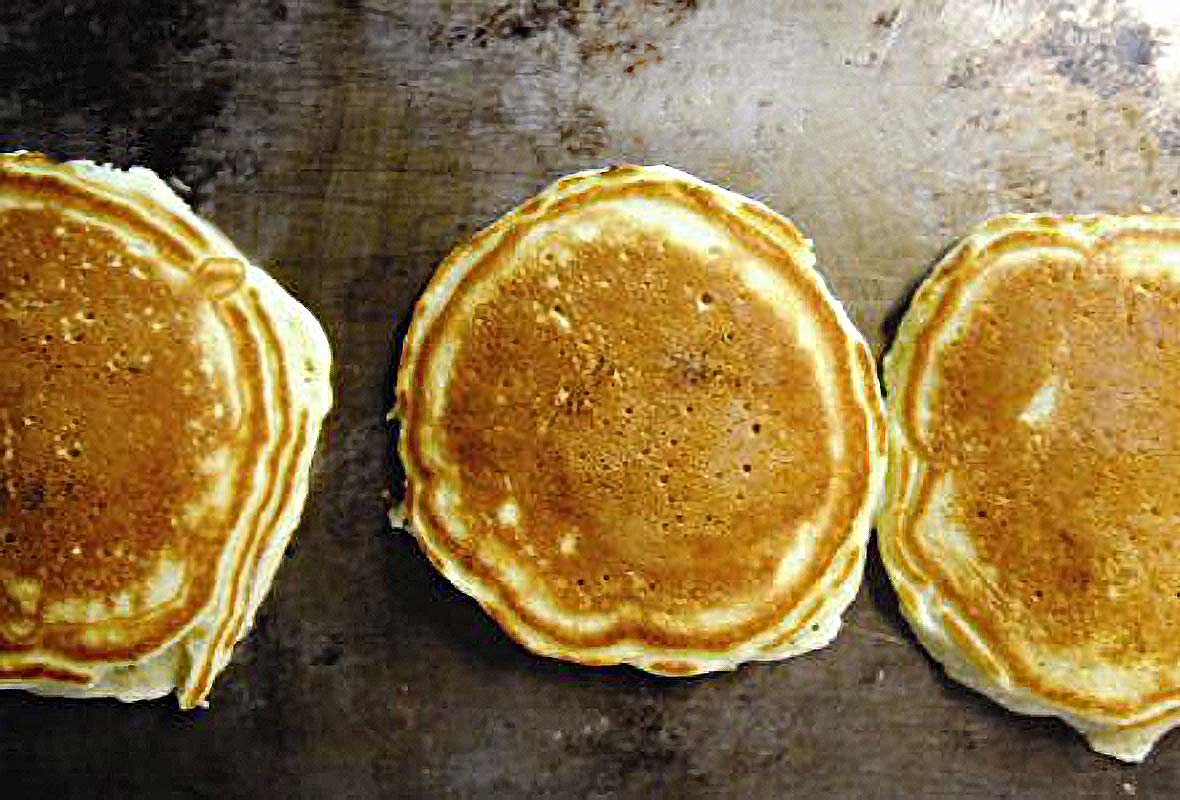 We swoon to these ethereally light, slightly sweet, burnished brown hotcakes for many reasons. Mostly for those adjectives we just strung together. Yet there's another crucial reason to keep this quite memorable recipe handy–at least if you, like us, tend toward a little a.m. laziness. And it has everything to do with buttermilk–or rather, the lack thereof. We've got nothing against the slight tang buttermilk imparts to pancakes, although we do groan at the thought of running out to the market those mornings when the craving strikes and we've forgotten to replenish our stash of powdered buttermilk. The fact that this recipe relies on regular milk rather than buttermilk is just one more reason to love it. We don't miss the buttermilk at all. Honestly.
Another reason we love these pancakes? It relies on the old baking trick of folding whipped egg whites into pancake batter. They become airier yet retain a springy resiliency that makes for a proper pancake. Originally published March 7, 2011.–Renee Schettler Rossi
How To Make Certain That First Pancake Isn't A Dud Note
A common mistake many cooks make is they don't heat the griddle enough, which is why the first pancake is usually a dud. Make sure the griddle is very hot, then put the butter on. Use just enough so that the pancake doesn't stick. Either a teaspoon or a tablespoon is fine.
Light and Fluffy Pancakes
Quick Glance
25 M
35 M

Makes 18 to 20 3-inch pancakes
Print Recipe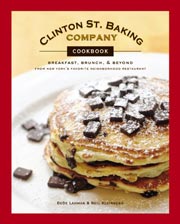 Ingredients
4 cups all-purpose flour

1 tablespoon plus 1 teaspoon baking powder

3/4 cup granulated sugar

1 teaspoon salt

6 large eggs, separated

3 cups whole milk

12 tablespoons unsalted butter (6 oz), melted

2 teaspoons unsalted butter, unmelted for the griddle and lots more for serving

1 teaspoon vanilla extract

Maple syrup, for serving
Directions
1. Measure the flour, baking powder, sugar, and salt into a large bowl.

2. In another bowl, whisk together the yolks, milk, melted butter, and vanilla until combined. Slowly whisk the wet mixture into the dry mixture just until combined. The resulting should be slightly lumpy yet still combined.

3. Whip the egg whites by hand with a whisk or in the bowl of an electric mixer until they reach medium peaks. You can whip them by hand with a whisk or place them in the bowl of an electric mixer. (Peaks are "soft" when you put your finger in the whites and they fall over. Peaks are "medium" when you put your finger in and they drip over a bit and stand up. "Stiff" peaks develop when you whip the whites longer and they stay up.) You don't want to overwhip the egg whites.

4. Gently fold half of the whipped whites into the batter with a large rubber spatula. Then gently fold the remaining whites into the batter. Remember, this batter should be slightly lumpy and have large parts of egg whites not fully incorporated and should look like whitecaps in the ocean with foam on top. (The batter will last a few hours in the fridge without deflating too much.)

5. Heat a griddle — either an electric griddle, a stovetop griddle, or a big flat skillet — over medium to medium-low heat. Grease the hot surface with a teaspoon or so of the remaining butter. Drop 1/4 cup of pancake batter on the griddle. Now let it set. When you see bubbles start to form on top, lift the pancake halfway up to see if it's golden brown and crisp at the edges. If it is, flip the pancake and cook until golden brown on both sides. Remove to a plate with a spatula.

6. Repeat with the remaining batter and filling, adding more butter to the griddle as needed and cooking several pancakes at a time. Serve immediately with ample butter and maple syrup.
Variations
If desired, you can sprinkle 1 tablespoon fresh or frozen blueberries or a couple slices banana and 1 teaspoon chopped walnuts onto the pancakes before turning them. Never add the fruit to the batter; always add the fruit to the pancakes once they're on the griddle. Garnish with confectioners' sugar for the blueberry pancakes, cinnamon sugar for the banana-walnut.
Recipe Testers Reviews
Light and Fluffy Pancakes Recipe © 2010 DeDe Lahman. Photo © 2010 Michael Harlan Turkell. All rights reserved. All recipes and photos used with permission of the publisher.
If you make this recipe, snap a photo and hashtag it #LeitesCulinaria. We'd love to see your creations on Instagram, Facebook, and Twitter.