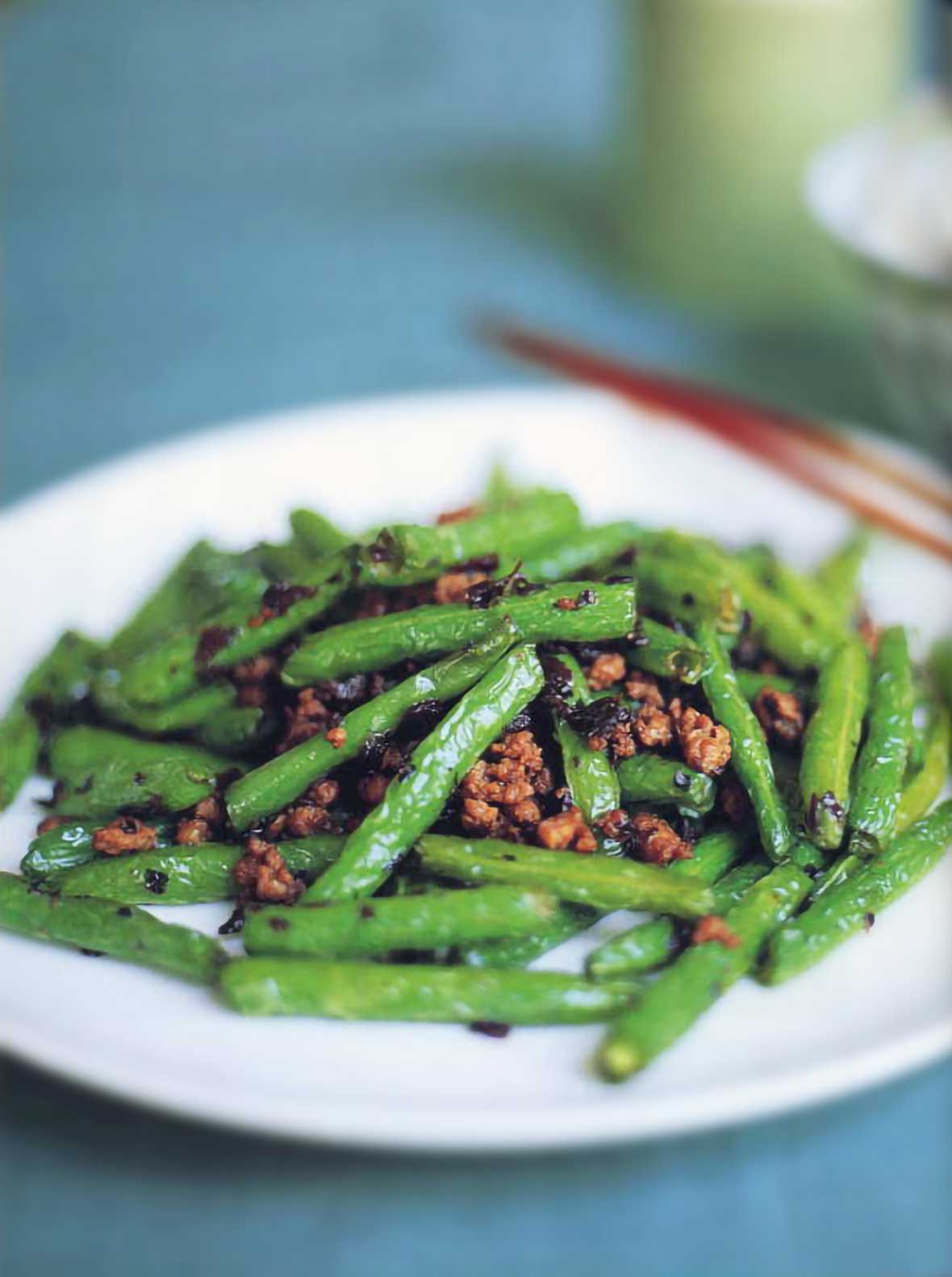 Dry-Fried Green Beans
Quick Glance
Quick Glance
15 M
15 M

Serves 4
Print Recipe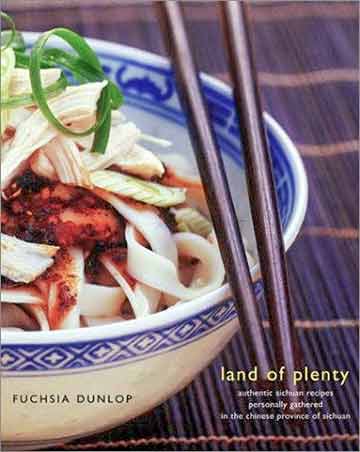 Ingredients
Directions
Remove any strings from the edges of the beans and trim off the tops and tails. Break them into short sections (about 2 inches long).
Heat 2 tablespoons of oil in a wok, add the beans, and stir-fry over a medium flame for about 6 minutes, until they are tender and their skins are a little puckered. Remove from the wok and set aside. If you want to save time, deep-fry the beans at about 350°F (175°C) until they are tender and puckered.
Heat another 2 tablespoons of oil in the wok over a high flame, add the pork, and stir-fry for 30 seconds or so until it's cooked, splashing in the Shaoxing rice wine and the soy sauce as you go.
Add the ya cai or Tianjin preserved vegetable and stir-fry briefly until hot, then toss in the beans, stir and toss, adding salt to taste (remember that the ya cai is already very salty).
Remove from the heat, stir in the sesame oil, and serve.
Print Recipe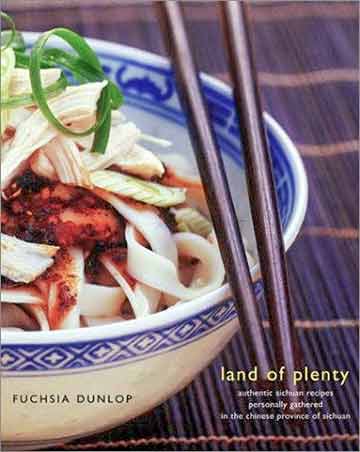 Recipe Testers' Tips

Dry-frying is just a dry-heat cooking method that uses little to no oil and no water. I particularly like this method for green beans. The beans have great texture—tender with just enough crunch. If you don't have a wok, a heavy skillet will do, but a few more minutes may be required in the frying time. The recipe called for 6 minutes of frying in a wok. I used a skillet and needed 8 minutes. Stir often to evenly distribute the heat and prevent burning. The beans will pucker, and it's OK if a few of them are slightly browned in spots.
It took me a while to find Sichuanese ya cai in the Asian market. It helps to know what you're looking for, so I did a little research before going to the store. The recipe refers to ya cai or Tianjin preserved vegetable. The preserved vegetable used for Sichuanese ya cai is jie mo cai—mustard green. This type of mustard green is indigenous to Southeast Sichuan and the pickling process is pretty extensive. Look for pickled mustard green or, from the Tianjin area, pickled cabbage. You'll find them in the refrigerator section of the store, packaged in tightly sealed plastic.
Both vegetables in their preserved state are tart and salty. Consider this when adding additional salt to the dish. I used a low-sodium soy sauce. Rather than add more salt, I placed soy sauce on the table for anyone who needed more seasoning.
There are many versions of dry-fried green beans. Some recipes include minced garlic, spring onions, and ginger. Experiment. This is a very flexible dish. My family does not eat pork, so I substituted ground white meat turkey with excellent results. For a vegetarian/vegan version, add the ingredients aforementioned, and throw in some carrot ribbons (carrot shavings created with a vegetable peeler) for color and a little sweetness. You can also replace the meat with dry-fried, marinated tofu cut into small pieces. Serve as a one-dish meal for lunch or dinner, or with sticky rice or fresh udon or Shanghai noodles.
Dry-Fried Green Beans Recipe © 2003 Fuchsia Dunlop. Photo © 2003
Tara Fisher
. All rights reserved. All materials used with permission.
If you make this recipe, snap a photo and hashtag it #LeitesCulinaria. We'd love to see your creations on Instagram, Facebook, and Twitter.