These ratatouille pickles are made with traditional ratatouille ingredients, including peppers, red onion, zucchini, and eggplants, and an easy method for preserving.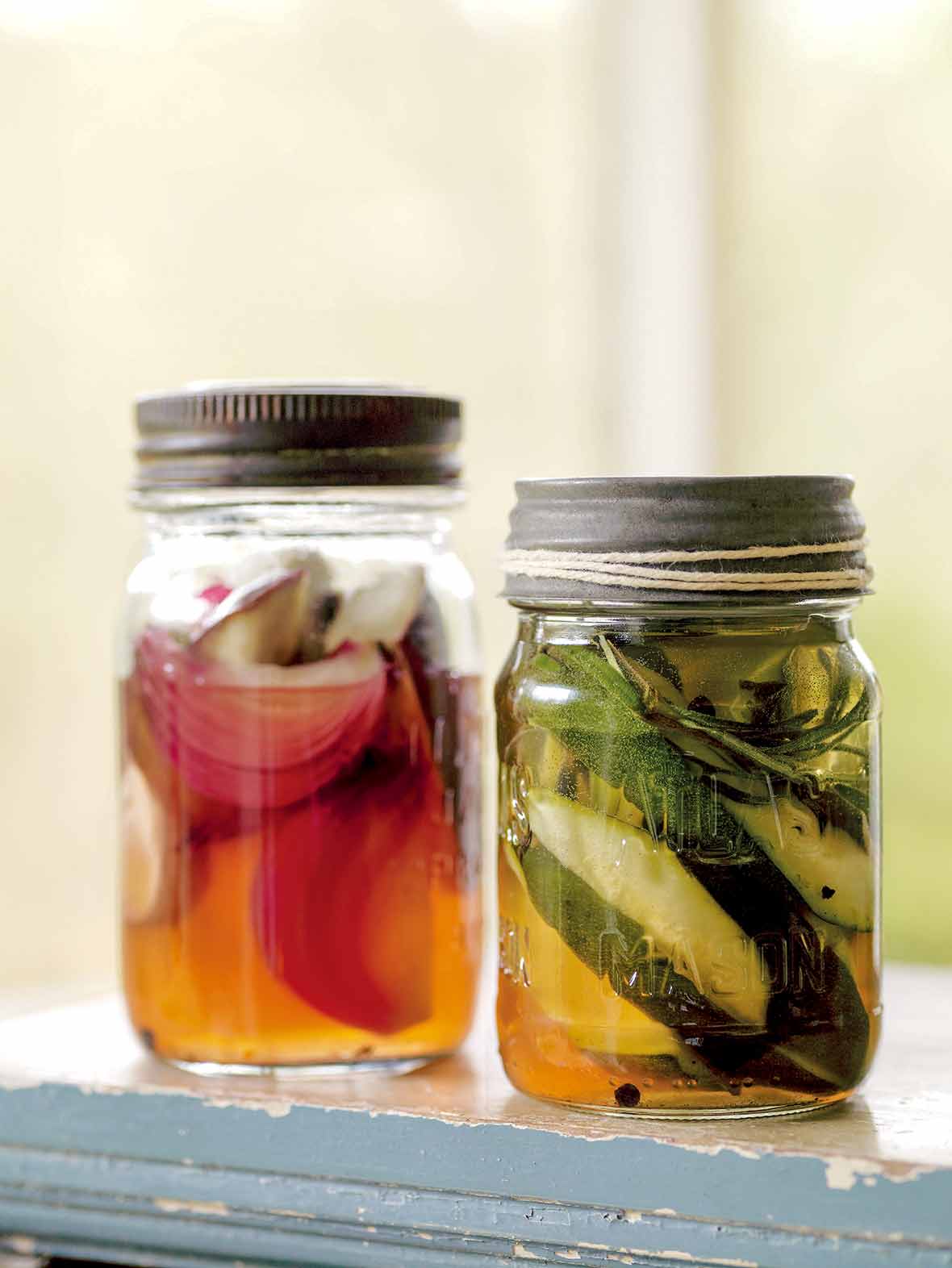 This is so-called because it uses sunny ratatouille-like ingredients. It's very little trouble to make, and you'll be glad you did. Drizzled with extra-virgin olive oil, the pickled vegetables are wonderful eaten with good cheese or cured ham, a peppery salad, olives, and some good bread.
If you prefer, you can adjust this recipe to make a more traditional, Italian-style antipasto. Simply reduce the sugar to 1 tablespoon and drain the vegetables after simmering, then discard the vinegar mixture and instead submerge the vegetables in their jars in extra-virgin olive oil.–Alice Hart
LC Are They Pickled Yet, Papa Smurf? Note
Remember how every time the Smurfs undertook a journey, they would continually ask Papa Smurf if they were there yet? His response, initially anyways, no matter how far off the destination, was a patient, "Not yet!" or "We're not far now!" Same applies to these pickles, which is to say, according to the Papa Smurf school of philosophy, that the outcome is always relative. Yes, you must wait for an indeterminate amount of time for the inimitable pickle flavor to reveal itself, whether a few days or a few weeks. But it's not really that long a time, relatively speaking. Besides, since when have jars of pickles ever been this stunning? We could easily pass the entire time spent waiting just gazing at them….
Ratatouille Pickles
Quick Glance
30 M
30 M

Makes 4 largish jars
Print Recipe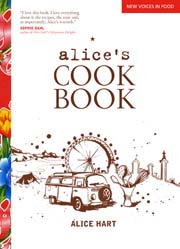 Ingredients
Email Grocery List
4 cups wine vinegar,  (red wine vinegar or white wine vinegar or a combination)

3 tablespoons kosher salt

1 cup granulated sugar

1 tablespoon black peppercorns

2 tablespoons coriander seeds

3 cups cold water

2 red onions, cut into wedges (about six or so)

4 red, yellow or green bell peppers, thickly sliced and seeded

2 firm zucchini, unpeeled, thickly sliced crosswise into circles or lengthwise into thick spears

2 small firm eggplants, unpeeled, halved, and cut into thick sticks

8 garlic cloves, unpeeled, crushed lightly

4 rosemary or thyme sprigs or 5 bay leaves
Directions
1. Combine the vinegar, salt, sugar, peppercorns, coriander seeds, and water in a large nonreactive pot and slowly bring to a boil, stirring to dissolve the sugar and salt. When the mixture begins to simmer, add the vegetables, garlic, and herb sprigs or leaves. Continue to simmer for 5 minutes.

2. Remove from the heat and ladle the mixture into sterilized jars. Seal the jars according to manufacturer's directions. (For further information, check out the USDA's Complete Guide to Home Canning.)

3. Keep the pickles in a cool, dark place for up to 6 weeks. Once opened, keep refrigerated and use within a month.
Recipe Testers Reviews

This makes a large amount of pickles, which isn't readily apparent until you start chopping the vegetables. I washed and sterilized four 32-ounce Mason jars and two 16-ounce jars. I used the wide-mouth variety, which made getting the vegetables in the jar easy. I used half red and half white wine vinegar for my pickling liquid, and I used pickling salt, which I happened to have in the pantry. I recommend using tongs to divide up the vegetables between the jars. I added a fresh sprig of thyme (my herb of choice) to each jar and then ladled on the hot liquid. After screwing on the tops, I let them cool upside down. The filled jars are quite lovely. I can't wait to try them in six weeks!

These pickles were delicious with hamburgers, and would be great with other grilled meats as well. I didn't process them, just stored them in the refrigerator. Everything stayed crisp except the eggplant, which was a little chewy. I might leave that out next time. I especially liked the onions and the zucchini.
Ratatouille Pickles Recipe © 2011 Alice Hart. Photo © 2011 Emma Lee. All rights reserved. All materials used with permission.
If you make this recipe, snap a photo and hashtag it #LeitesCulinaria. We'd love to see your creations on Instagram, Facebook, and Twitter.