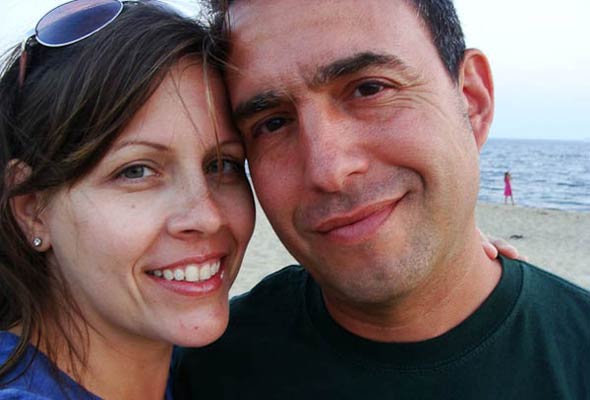 I carry a knot of sorrow in my chest. It started tightening a week or so ago, when I learned that food blogger Jennifer Perillo's husband, Mikey, died suddenly of a heart attack. That's him on the right. I've never met Mikey, and I'm embarrassed to say I can't remember meeting Jennie. A conference, perhaps? A party? I do know we've tossed a few bon mots back and forth on Twitter, but that's about it.
Mikey leaves behind a woman too young and vivacious to be a widow; two small daughters too innocent to lose a father, a protector, a prince to their princesses. Plus bills, obligations, half-read books, good intentions, a Blackberry that needs charging–the evidence of a lived-in life.
My sadness is fed in part by my lack of connection to what appears to be, and what I've heard is, a loving family. Jennie, Mikey, and I could have been friends. Maybe. There were 140-character overtures blinking on my Twitter feed, but I mostly politely ignored them. Perhaps the Perillos and The One and I might have gone out to dinner, us picking apart the meal like the food savants we think we are. If we were friends, maybe I might have given their daughters an airplane ride like Mikey used to do. I never pursued it–too busy was I.
My sorrow is most palpable when I realize I make so little time for the people in my life. I'm constantly chained to my desk, to this god-forsaken computer. "Tomorrow" is my mantra. Just ask The One, who eats too many meals alone, sits by himself in the living room at night reading, goes to gallery shows and plays and musicals with friends. All because I'm working. Always working. A few friends have fallen away, I know, but I'm too preoccupied to feel the emptiness left by them.
I thought of Jennie and Mikey a lot this weekend. If The One suddenly died, what would I be left with? His Fiesta collection that threatens to overtake our kitchen, the Shaker chairs whose seats we insanely decided to weave by ourselves, the neat pile of photography books on the left side of his desk. Things. I'd be left with things. But not enough memories. Never enough memories. Not even photographs, because, since I've gotten fat, I stupidly forbade any pictures of us, putting an end to the visual reminders of the narrative of our life together. And the worst, if he passed there would be too few close friends to lean on.
It takes only a second for life to change irrevocably. One moment you're a wife. The next, you were a wife. Or a husband. Or a mother, father. Or son, daughter, lover, friend.
I know I must wring dry every moment of time I spend with those I love. I must push back from my desk at 6:00 p.m. and make dinner for The One. I must refuse to work on the weekends. I must slow down. I have Jennie–a woman I don't even know–to thank for that realization.
Love has always been on the clock, ticking down for all of us—even families like Jennie's that clung close, played together, breathed in each other's worlds. Some dear friends of Jennie's have helped create "A Fund for Jennie" (#afundforjennie) to collect donations for her and her little girls, Isabella and Virginia, through the non-profit organization Bloggers Without Borders. Bills are piling up, the weight of single motherhood is pressing down.
If you've experienced the kind of loss Jennie has or, like me, want to cling fully to life and to those you love, won't you please donate to A Fund for Jennie? Just click on the button below. It'll take you straight to the secure PayPal account. Every little bit helps.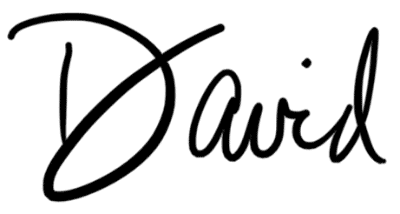 Please note: The donations are closed.