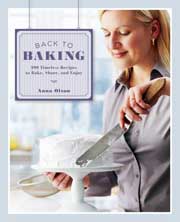 This crust recipe can be made using any of several types of nuts, and it works consistently well no matter which you use. The natural oils in nuts add fat and moisture to the pastry, so less butter is required than in other styles of pastry crusts. A food processor is the ideal tool for this recipe, but if you don't have one, then use 1/2 cup finely ground or chopped nuts and mix the dough by hand.–Anna Olson
LC Off One's Nut Note
Man does not live by one nut alone. And so it only stands to reason that this pastry crust is versatile enough to accommodate being made with any of four—count 'em, four—nuts, whether almonds, walnuts, hazelnuts, or pecans. The choice of nut needn't drive the choice of filling, except perhaps in the case of this stunning Raspberry Pecan Tart, for what we think are obvious reasons. Otherwise, don't worry about being off one's nut, er, crazy, as your choice can be determined by whim or what you happen to have in the pantry. Personally, we rely on this crust as a knockout for simple summer icebox pies in which we let ice cream melt ever so slightly, mash it with some ripe or even slightly overripe berries or stone fruits or figs, and pile it high atop the nutty firmament.
Nut Tart Crust
Quick Glance
15 M
2 H

Makes one 9-inch tart shell
Special Equipment: 9-inch tart pan with a removable bottom
Print Recipe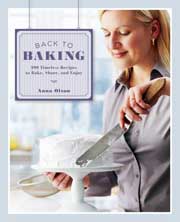 Ingredients
Email Grocery List
1/3 cup coarsely chopped nuts, preferably raw (walnuts, pecans, almonds, or hazelnuts)

3/4 cup plus 2 tablespoons all-purpose flour, plus more for the work surface

1 tablespoon granulated sugar

1/4 teaspoon salt

6 tablespoons cold unsalted butter, cut into pieces

1 tablespoon cold water, or more as needed
Directions
1. In a food processor, pulse the nuts and 2 tablespoons flour until the nuts are finely ground. Add the remaining 3/4 cup flour, sugar, and salt, and pulse to blend. Add the butter and pulse until the mixture has a sandy texture.

2. Sprinkle the mixture with the cold water and then pulse until the dough just comes together in a ball. Shape the dough into a disc, wrap it in plastic wrap, and then refrigerate until the dough is firm, at least an hour. (You can freeze the dough for up to 3 months; thaw the dough in the fridge overnight before rolling.)

3. Preheat the oven to 350°F (176°C).

4. On a lightly floured surface, break the chilled dough into 4 pieces and then push and mush them together, kneading them to soften them slightly (this will make it easier to roll the dough without it cracking). Roll out the dough until it's just under 1/4 inch thick and about 10 inches in diameter, and then carefully drape it on the rolling pin and transfer it to a 9-inch tart pan with a removable bottom. Gently press the crust into the edges and trim away any excess dough. Refrigerate the dough for 10 minutes.

5. Pierce the dough several times with a fork. Place the tart pan on a baking sheet and bake for 25 to 30 minutes, until the crust is golden brown around the edges and the pastry is dry in the center. Let the tart shell cool to room temperature and fill it soon after.
Nut Tart Crust Recipe © 2011 Anna Olson. All rights reserved. All materials used with permission.
If you make this recipe, snap a photo and hashtag it #LeitesCulinaria. We'd love to see your creations on Instagram, Facebook, and Twitter.