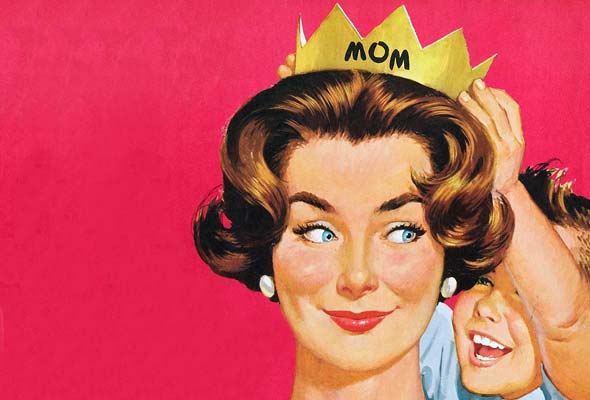 As you know, the world premiere of our brand-spanking-new podcast came and went a couple weeks ago, and it drew its share of critical acclaim, and not just from our moms. Ah, yes. We laughed. We cried. And that was just me and David recording the darn thing and nervously—okay, obsessively—clicking the podcast's page on iTunes to see how many admirers had starred it in the two and a half or so minutes since we'd last checked.
But now we've gotten our attention back where it ought to be: on you, dear reader. Whereas the first podcast was all about introducing our regular cast of characters, we decided the second one ought to be dedicated to sharing with you those who inspire us. Namely, the creative, generous, and soulful women who've nourished and otherwise nurtured us—we're talking, of course, about our moms, grandmoms, and great-grandmoms. But we're not talking just about them. We actually stretched the definition to embrace not just our matriarchs but all those women who've taken it upon themselves to mother us in some fashion. They include Beth Kujawski, a longtime LC reader who holds staunch opinions and deep convictions about brownies—fudgy versus cakey, nuts versus no nuts, frosted versus unfrosted—and isn't afraid to share them. There's also blogger and Homesick Texan Lisa Fain, who schools us on her time-honored family recipe for Chicken-Fried Steak. We even have a few words with the woman who started it all, Momma Leite, who chats about her carne asada (which David says makes the Leite men love her all the more).
And, because heaven forbid we go more than 10 minutes without heaping attention on David (after all, the tagline for his blahg says, "It really is all about me"), when you listen to this podcast you'll get a glimpse of how he imagines his life would be if he were a mother. (Yes. You heard me. Say it with me—oh, brother.)
So here you have it—a handful of the many, many women who, in our combined experience, possess both the sass and the class to up the ante in the kitchen and, by extension, in our hearts. And for that we couldn't be more grateful—or humbled.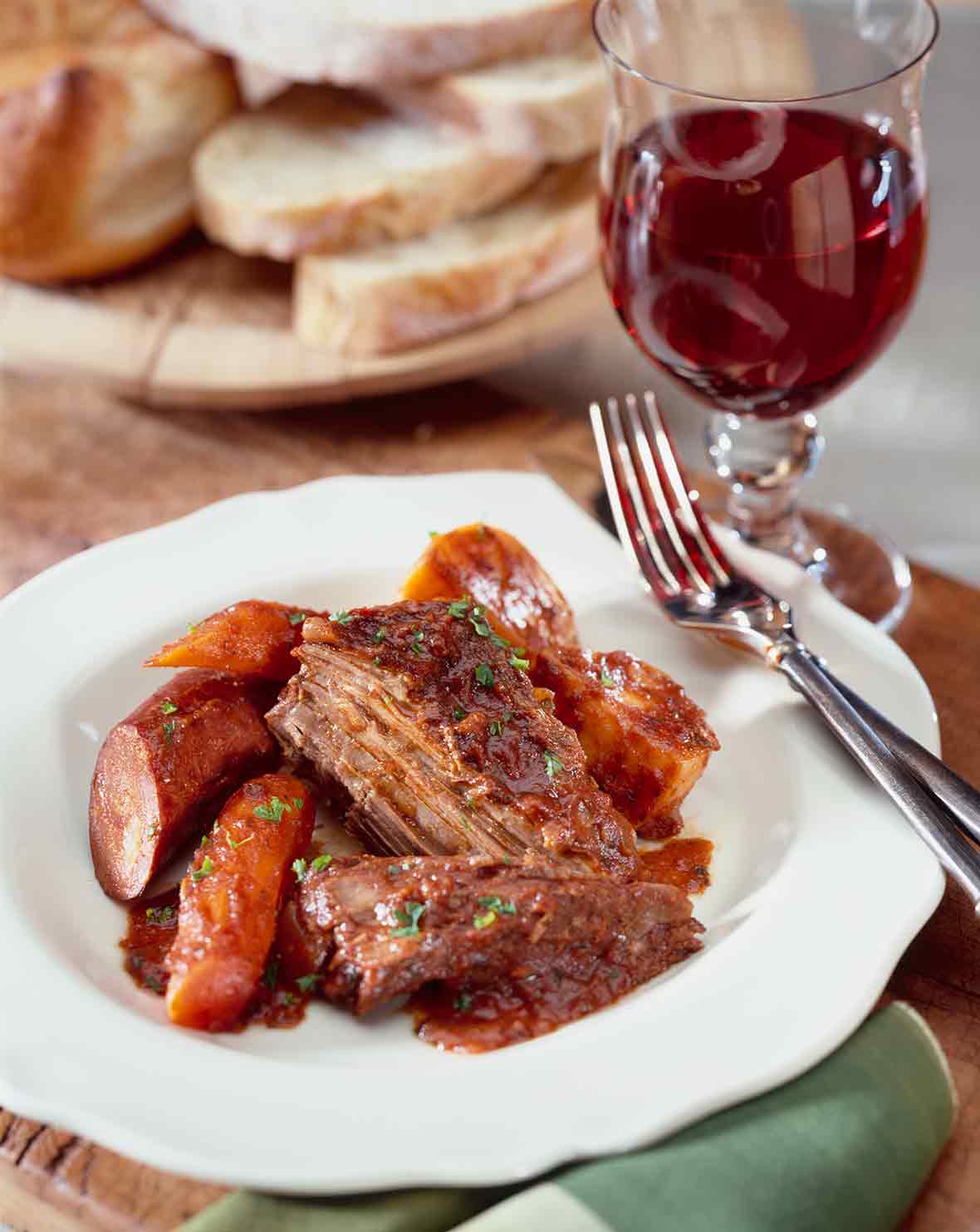 Momma Leite's Carne Assada
This is my mom's version of the traditional Azorean dish, carne assada em vinha d'alhos. Actually, it's not quite her version. I've tweaked it a bit by searing the beef first for extra flavor, something Portuguese cooks don't usually do. The resulting beef has a bit of a spicy kick, which is common in the islands. Have a chunk of chewy bread nearby to mop up the molho (gravy). Oh, and one last thing. Momma Leite talks about "brown potatoes" on the podcast. What she means by that is the potatoes end up being roasted and absorbing the molho, hence they have a brownish blush.–David Leite
Momma Leite's Carne Assada
Quick Glance
30 M
6 H

Serves 8 to 10
Print Recipe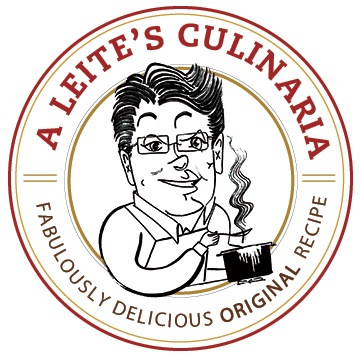 Ingredients
8 garlic cloves, crushed and peeled

One 750-milliliter bottle dry red wine

3 tablespoons double-concentrate tomato paste (or substitute 4 1/2 tablespoons store-bought or homemade tomato paste

1 teaspoon chopped oregano leaves

2 bay leaves

1 tablespoon sweet paprika

1 tablespoon smoked sweet paprika

1 1/2 teaspoons crushed red pepper flakes, or more to taste

Kosher salt, to taste

One 4-pound boneless chuck roast, tied

Freshly ground black pepper, to taste

3 tablespoons olive oil, or more as needed

2 large yellow onions, coarsely chopped

1 cup water

1 1/2 pounds Portuguese chouriço, linguiça, or dry-cured smoked Spanish chorizo, cut into several pieces

1 1/2 pounds golf-ball size red potatoes, peeled

1/2 pound baby carrots

Chopped flat-leaf parsley leaves, for garnish
Directions
1. In a large nonreactive bowl, combine the garlic, wine, tomato paste, oregano, bay leaves, both types of paprika, the pepper flakes, and 1 teaspoon of salt. Add the beef, turn to coat, cover, and marinate in the fridge for at least 2 hours or, preferably, overnight, turning the beef several times.

2. Position a rack in the lower third of the oven and crank the heat to 325°F (163°C).3. Remove the bowl from the fridge and transfer the beef and garlic cloves to a plate, reserving the marinade. Pat the beef dry with paper towels and season well with salt and pepper. Heat the oil in an ovenproof Dutch oven, and, when hot, sear the beef on all sides until nicely browned, about 5 minutes per side. Transfer to the plate. Do not wipe out the pot.

3. Reduce the heat to medium. If the pot is dry, drizzle in a little more oil. Add the onions and cook, stirring occasionally, until golden brown, about 15 minutes. Add the garlic and cook for 3 minutes more. Pour the reserved marinade and water into the pot and bring to a boil. Nestle in the beef, cover tightly, and put it in the oven to braise, turning the meat and basting it every 20 minutes or so, for 2 1/4 hours.

4. Add the chouriço, potatoes, and carrots to the pot and continue to braise the meat, covered, until it's almost fall-apart tender, 30 minutes more.

5. Transfer the beef to a bowl, ladle some of the cooking liquid over the meat, and cover with foil to keep warm. Bump up the oven temperature to 400°F (200°F), slide the pot back into the oven, and roast the vegetables and sausage, uncovered, until the potatoes are easily pierced with a knife, 15 to 25 minutes more.

6. Transfer the vegetables and sausage to the bowl with the meat and skim any fat from the sauce in the pot. If the sauce seems too liquidy, simmer it until it's reduced to the desired consistency. Pick out and toss the bay leaves.

7. To serve, slice the chouriço on the diagonal into 2-inch pieces. Plunk the beef in the center of a platter and arrange the sausage and vegetables around it. Ladle a bit of the sauce on top, sprinkle with parsley, and pass the rest of the sauce on the side.
Recipe Testers Reviews
Momma Leite's Carne Assada Recipe © Momma Leite. All rights reserved. All materials used with permission.
If you make this recipe, snap a photo and hashtag it #LeitesCulinaria. We'd love to see your creations on Instagram, Facebook, and Twitter.