Chorizo breakfast tacos is a great standard and involves considerably less work than you'd think. It's so easy to wake up and fry eggs and put them on a tortilla. This recipe just adds more components to make it mind-blowingly delicious. I actually make this often, and I'm a well-adjusted, very happy, successful thirty-something. Don't you want to be just like me? You can. Make this.–Max Sussman
LC Taco Taco Note
Who doesn't want tacos? That's what we thought. Even at breakfast, such dinner-inspired fare beckons. And even at dinner, such breakfast fare entices. Go on. Indulge in these chorizo breakfast tacos any time of day, gussying them up however you deem appropriate, whether with a dribble of hot sauce, some salsa, maybe even some slices of avocado or a dollop of sour cream plopped on top. The only person you have to please is you. So have at it.
Chorizo Breakfast Tacos
Quick Glance
35 M
45 M

Serves 4
Print Recipe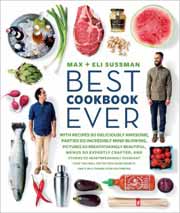 Ingredients
1 pound Yukon Gold potatoes, peeled and cut into 1/2-inch dice

Kosher salt, to taste

1/2 pound Mexican chorizo

Extra-virgin olive oil, as needed

8 corn tortillas

2 tablespoons (1 ounce) unsalted butter, at room temperature, plus more as needed

8 large eggs

2 radishes, trimmed and thinly sliced

1/2 cup chopped cilantro leaves and stems

4 ounces (about 1 cup) cotija cheese (or substitute feta, ricotta salata, Parmesan, Romano, or even Cheddar or Monterey Jack), crumbled or grated
Directions
1. Plunk the potatoes in a saucepan and add enough cold water to cover along with a teaspoon salt. Bring to a boil. Immediately drain the potatoes in a colander in the sink and rinse them under cold running water. Transfer the potatoes to a plate lined with paper towels to drain, changing towels if necessary, until the potatoes are very dry and completely cool. (You can cover and refrigerate the potatoes overnight.)

2. Heat a large, heavy-bottomed skillet over medium-high heat. Add the chorizo, spread evenly around the skillet, and cook, without stirring, until nicely caramelized on the bottom, 3 to 5 minutes. (If your chorizo is very lean, drizzle a little olive oil into the skillet to prevent it from sticking.) Stir to get the uncooked parts of the chorizo in contact with the skillet and continue cooking until all the meat is cooked through, about 5 minutes more. Using a slotted spoon, transfer the chorizo to a large bowl.

3. If the skillet looks dry, add more oil to the fat in the skillet and heat over medium-high heat. Spread the potatoes evenly in the skillet and cook, stirring and turning gently with a spatula, until golden brown on all sides, about 10 minutes. Dump the potatoes into the bowl with the chorizo and mix gently. Taste and adjust the seasoning.

4. Pour off any excess fat in the skillet into a small heatproof bowl. Place the skillet over medium heat. One at a time, add the tortillas and fry on each side until they soften and blister slightly, about 30 seconds per side. If the skillet dries out, add a wee small amount of the reserved fat (or, if there wasn't any fat to reserve, a little olive oil). Keep the tortillas warm by stacking them and wrapping them in a kitchen towel as they come out of the skillet.

5. In a small nonstick skillet, heat 1 teaspoon olive oil over medium-high heat. When the oil is hot, add a scant teaspoon butter and swirl the skillet to mix the fats. Crack an egg into the skillet and cook until the white is just set, about 3 minutes. Slide the egg carefully onto a platter you've rinsed with hot water and cover to keep warm. Repeat to cook the remaining eggs in the remaining butter, adding more oil as needed.

6. To assemble the tacos, place 2 warm tortillas on each plate and spoon a few tablespoons chorizo and potatoes in the middle of each tortilla. Top each with a fried egg and radish slices. Finish with a big pinch cilantro and a sprinkle cotija. Serve right away. Repeat until your hangover is gone or you can't eat anymore. Then take a nap.
Chorizo Breakfast Tacos Recipe © 2013 Eli Sussman & Max Sussman. Photo © 2013 Erin Kunkel. All rights reserved. All recipes and photos used with permission of the publisher.
If you make this recipe, snap a photo and hashtag it #LeitesCulinaria. We'd love to see your creations on Instagram, Facebook, and Twitter.