Although this egg cream contains neither cream nor eggs, the frothy milk, chocolate sauce, and seltzer specialty, which originated in New York with Fox's U-bet chocolate syrup, is a summer respite for all ages.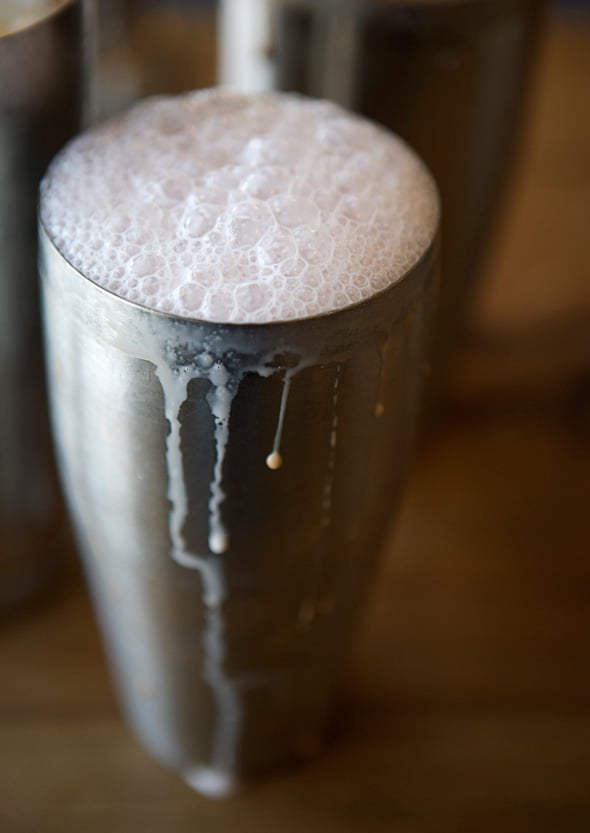 How do I achieve the proper froth on an egg cream
What's also crucial to your egg cream experience is achieving that classic egg cream froth just like the ones from the soda fountain. We have recipe tester Carrie Shimozato and her husband to thank for the foolproof frothing approach in the recipe below. When they attempted the original recipe as found in the book, they failed to produce the longed-for frothy effect. Not wanting to disappoint his wife, Carrie's husband tweaked the technique until she was satisfied. (Turns out the trick lies in ample stirring, not shaking. Take note, cocktail shakers.)
Egg Cream
Quick Glance

(2)

5 M
5 M
Makes

1
Print Recipe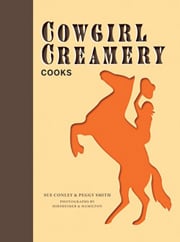 Ingredients
Directions
Pour the the Simple Syrup, Chocolate Sauce, and milk into the chilled pint glass. Stir vigorously.
Add enough seltzer until the glass is full, pouring slowly so the egg cream doesn't overflow when the soda foams up to the top of the glass. Slurp to your heart's content. Originally published June 10, 2014.
Print Recipe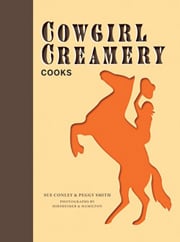 Recipe Testers' Reviews
I think we found a new drink to enjoy in the warmer months.
I'd never tried an egg cream, since I'd assumed from the name that I wouldn't like it. Wrong! My daughter and I were both pleasantly surprised that we enjoyed this very much. We both love chocolate, and although neither of us is a big seltzer fan, in this drink it works.
I wasn't able to find Fox's U-Bet chocolate syrup that the author says is used in New York egg creams, nor was I able to find Recchiuti's Extra-Bitter Chocolate Sauce, which is suggested for the San Francisco version. The only thing I found in my local grocery store that was the closest thing to chocolate sauce was in the ice cream toppings section, and it was Smucker's Special Recipe Dark Chocolate topping.
The fabled egg cream. I've heard of it, figured it for something like a nog, yet never tried it. Looking at the paltry list of ingredients, none of which I am overly fond of when consumed alone, the allure lessened. Yet this drink far exceeded my expectations. Think chocolate-flavored Italian soda—sorta like a milkshake without the accompanying guilt and bloat. I imagine you could play around with the simple syrup, perhaps infusing it with mint or a nutty extract for a more complex flavor.
I don't know that I'd agree with the contention that it's a thirst quencher, but it certainly quenches that postprandial urge for something a little sweet and a little bubbly that can be made in a jiff. It's the tastiest misnomer I've had in some time.
Egg Cream Recipe © 2013 Sue Conley and Peggy Smith. Photo © 2013
Hirsheimer and Hamilton
. All rights reserved. All materials used with permission.
If you make this recipe, snap a photo and hashtag it #LeitesCulinaria. We'd love to see your creations on Instagram, Facebook, and Twitter.