This mini funnel cakes recipe is as easy as making pancake mix batter but a whole lot funner to eat. Without further fuss or ado, here's how to make it.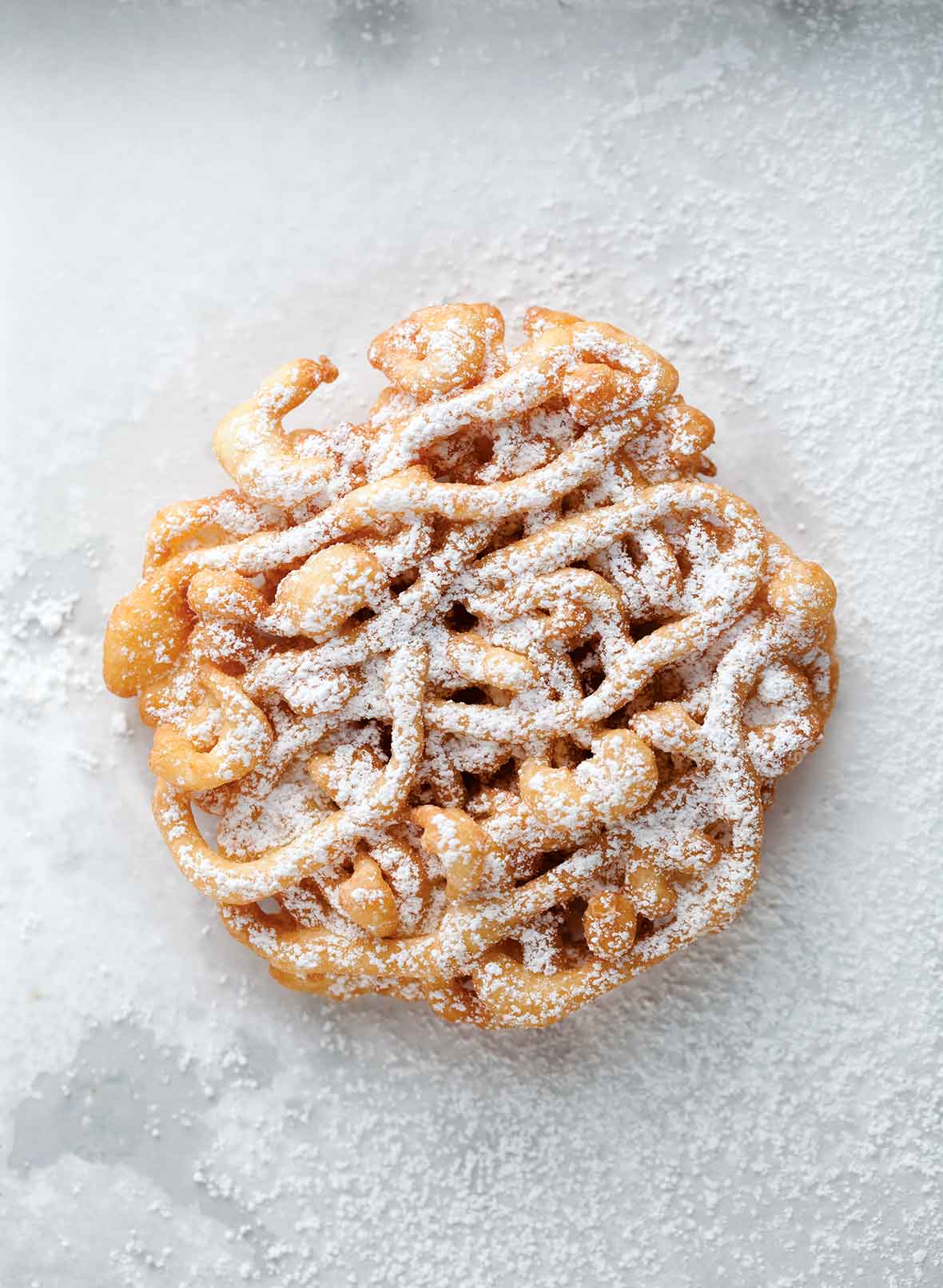 A trip to the state fair isn't complete without a funnel cake. Even a mini one. Because remember how you'd beg your parents for junk food every chance you got back when you were a kid? And how they'd take you to the fair come late summer and after hours of listening to you beg they'd buy you a funnel cake and let you scarf down the entire thing in two minutes just so you'd stop pestering them? And how they'd look the other way as you clung for dear life to your mom's arm while riding the teacups and screaming of a tummy ache from all that fried dough bouncing around in your belly? Yeah, us too. Lest you fear reliving this nightmare, there's no worry of that happening with this recipe for mini funnel cakes. Not too big, not too small, just the right size. Originally published July 21, 2014.–Renee Schettler Rossi
How To Make This Recipe On The Cheap
The author says you need a squeeze bottle and a pastry ring to make these mini funnel cakes. But let's carefully examine this assertion. Do these items make you look all cool and foodie-like in the kitchen? Sure, if you're into that sorta thing. Do they make the frying part easier? Yep, a little. Do they really qualify as essential? Nah. We wouldn't do that to you. Read the recipe below for our instructions on how to make this recipe without splurging on unnecessary kitchen equipment.
Mini Funnel Cakes
Quick Glance
Quick Glance
45 M
1 H

Makes 15 to 20 4-inch cakes
Print Recipe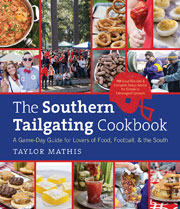 Special Equipment: Plastic squeeze bottle* (optional), 4-inch metal pastry ring* (optional)
Ingredients
Email Grocery List
Directions
Toss the flour, sugar, baking powder, and salt in a medium bowl. Mix the milk, vanilla extract, grated lemon zest, and egg in a separate bowl until combined. (If you want to get some of the prep work out of the way ahead of time, you can tuck the flour mixture away in a resealable plastic bag and cover and refrigerate the milk mixture for several hours or up to overnight. Stir the milk mixture to recombine prior to using.)
Just before you fry the funnel cakes, gently stir the milk mixture into the flour mixture and stir to create a thick batter. Slowly pour the batter into the squeeze bottle, if using, or into a glass measuring cup with a pour spout.
Line a baking sheet with paper towels or a brown paper bag. Add enough oil to a large, shallow skillet to reach a depth of 1/2 inch and heat the oil until it registers 350°F (176°C) on an instant-read thermometer.
If you're using a metal pastry ring, place it in the pan of oil. Squeeze the batter from the squeeze bottle or pour it from the measuring cup or dribble it from the tip of a spoon into the ring, moving the bottle back and forth and connecting pieces of dough in a zigzag pattern. If you're not using a pastry ring, that's cool, just squeeze the batter from the squeeze bottle or pour it from the measuring cup or dribble it from the tip of a spoon into the oil—being careful not to hold the spoon too far above the hot oil or it may splash—and zigzag all over itself a lot so that the funnel cake is self-contained in a circle.)
Cook the mini funnel cake for about 45 seconds. Using tongs, flip the funnel cake over and, if using the metal ring, remove it. Cook the funnel cake for about 45 more seconds, until light or golden brown in color. Transfer the funnel cake to the paper towels or brown paper bag to drain and repeat with the remaining batter. Sprinkle with confectioners' sugar while still warm and serve straightaway.
Print Recipe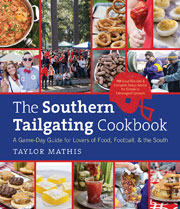 Recipe Testers Reviews
Mini Funnel Cakes Recipe © 2013 Taylor Mathis. Photo © 2013 Taylor Mathis. All rights reserved. All materials used with permission.
If you make this recipe, snap a photo and hashtag it #LeitesCulinaria. We'd love to see your creations on Instagram, Facebook, and Twitter.