The classic coleslaw is called classic for a reason: Cabbage, scallions, mayonnaise, buttermilk, sugar, salt, vinegar, and lemon juice are mixed together and left to sit until the flavors are perfectly mingled. A must have at every BBQ, picnic, and cookout.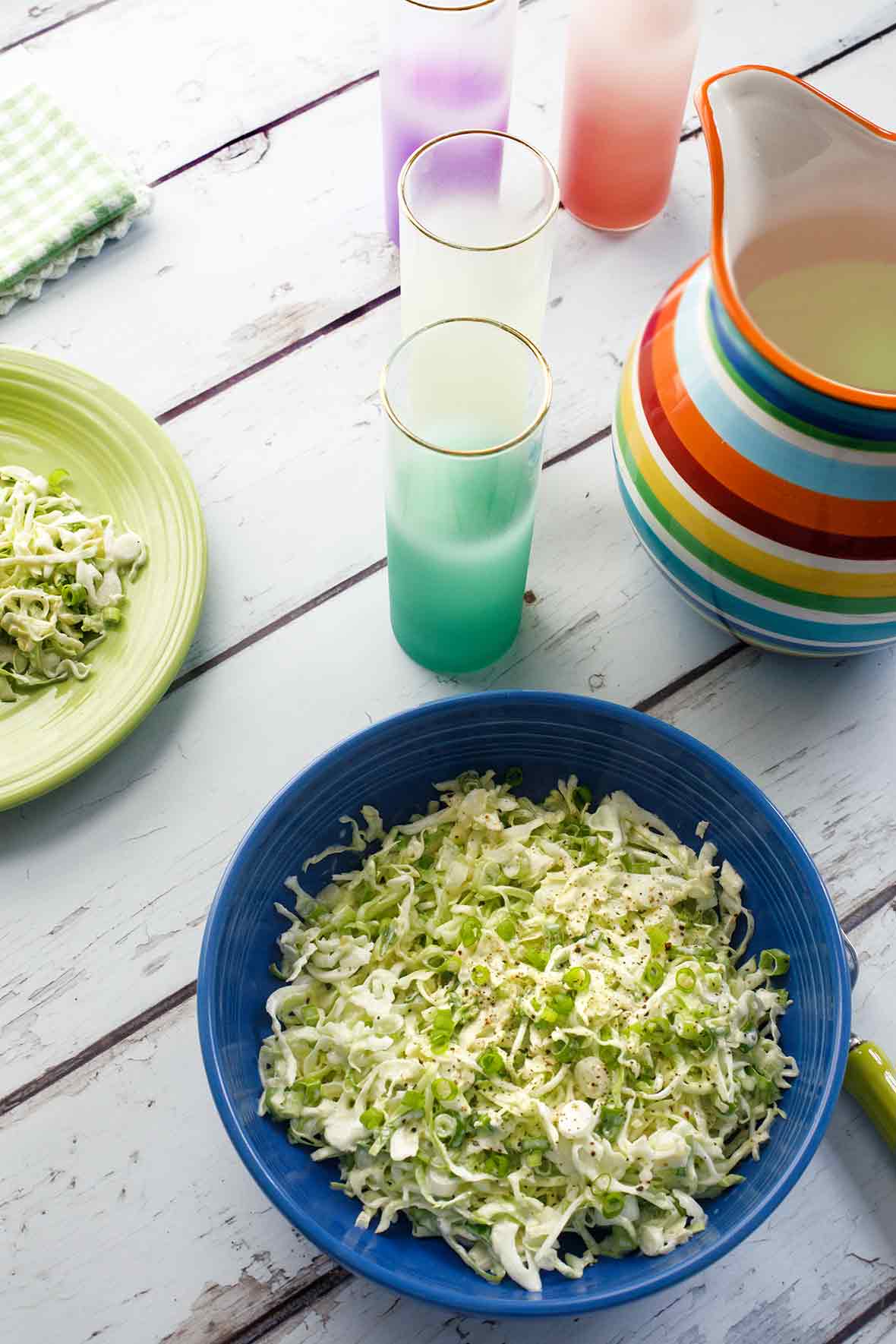 How fortunate for us—and by us, I mean humanity—that tucked within the pages of a rather nondescript and unassuming guide to smoking there exists what is simply the best coleslaw known to man. [Editor's Note: I'm not one for hyperbole. Try the recipe. I'm not exaggerating.] Originally published July 1, 2015.–Renee Schettler Rossi
Just Like Grandma's Coleslaw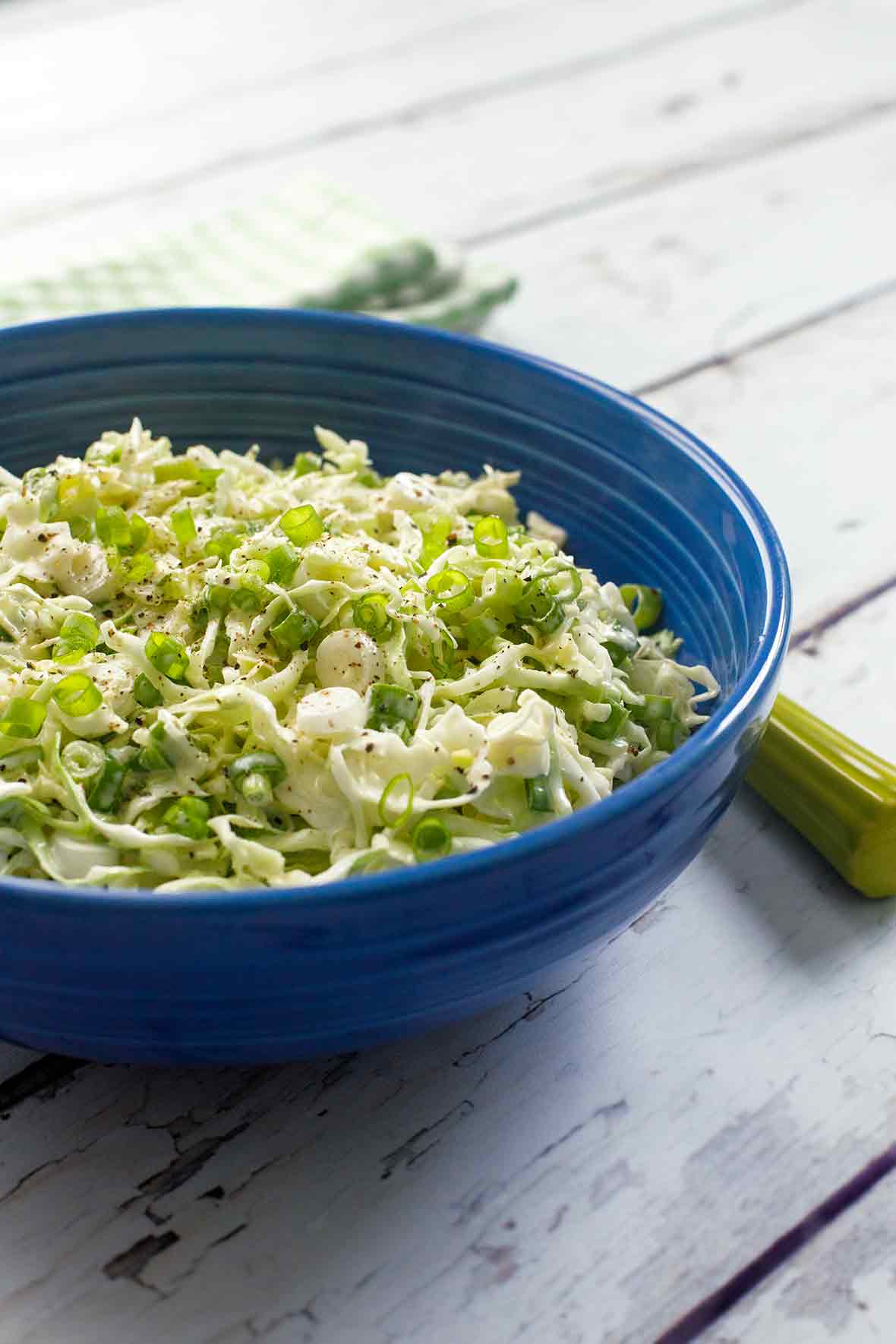 What makes us—okay, maybe just our editor-in-chief—partial to this classic coleslaw is the fact that it's uncannily like her grandma's coleslaw, made fresh each day during summer with just-picked cabbage from the garden, her grandma's upper arm all a jiggle as she would vigorously stir together milk, vinegar, and sugar in a small dish and then dribble the sweetly tart elixir over a heap of sliced cabbage. The milky, sugary, tangy concoction was sweet relief from the boring bitterness of most veggies—then and now. This recipe finesses the classic with the addition of buttermilk and mayo, ensuring just the right tang. Trust us when we assure you that this coleslaw is one that your friends and family and yourself will be craving all summer long, whether as a stand-alone side or a plop of something crunchy and sweet atop a pulled pork sandwich.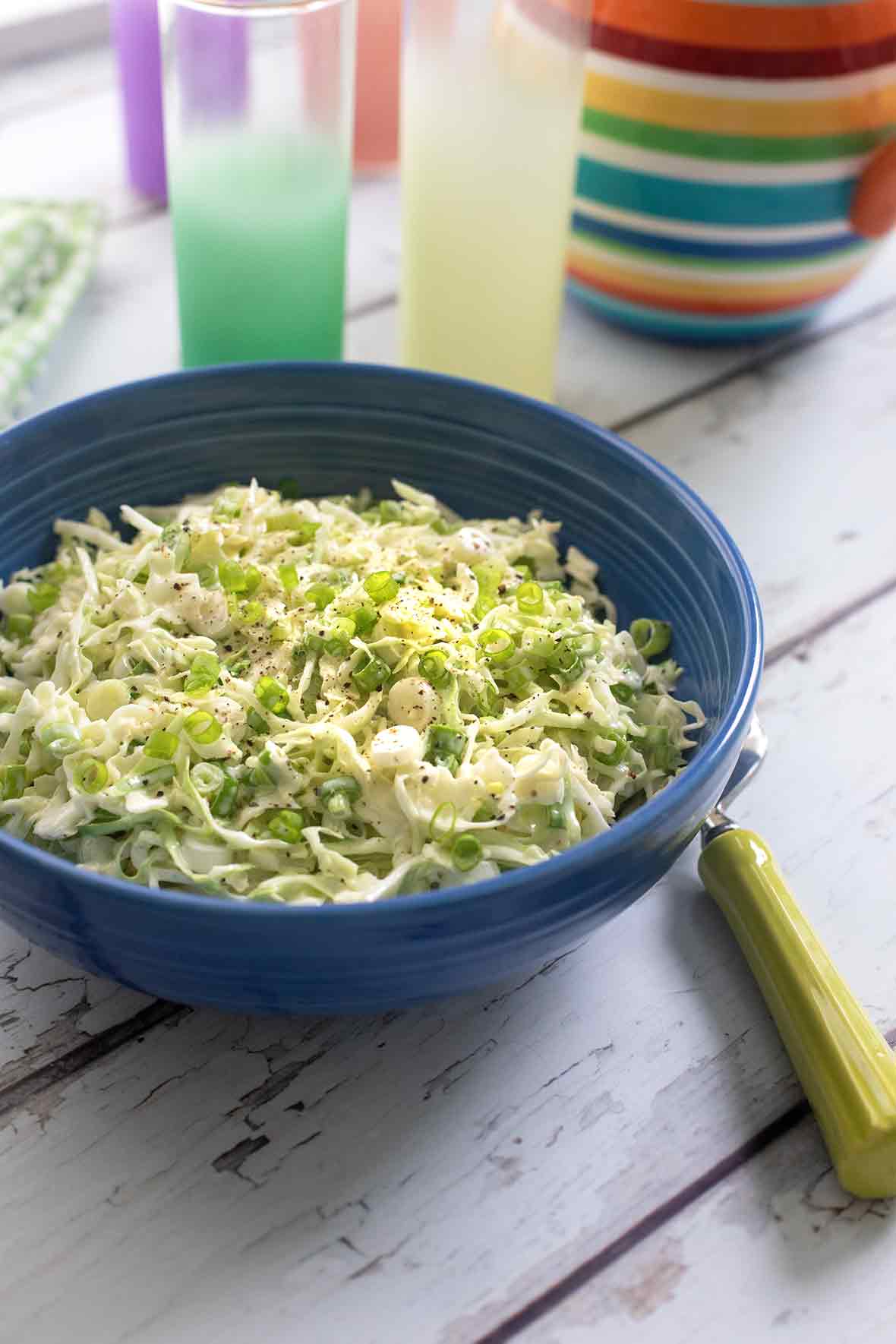 Classic Coleslaw
Quick Glance
15 M
2 H, 25 M

Serves 6 to 8
Print Recipe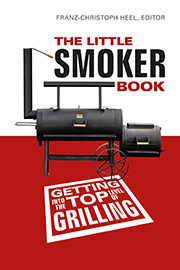 Ingredients
6 cups finely sliced cabbage, from 1 small head

8 scallions (including green parts), cut into thin rings

5 tablespoons granulated sugar, or less to taste

1 teaspoon sea salt

1/4 teaspoon freshly ground black pepper

4 tablespoons milk, preferably whole

1/2 cup store bought or homemade mayonnaise

4 tablespoons buttermilk (either low-fat or full-fat)

2 teaspoons white wine vinegar

3 teaspoons lime or lemon juice
Directions
1. In a large bowl, toss together the cabbage and scallions.

2. In a separate bowl, stir together the sugar, salt, pepper, milk, mayo, buttermilk, vinegar, and lime or lemon juice. Taste and season with more salt and pepper if desired.

3. Pour about 2/3 of the dressing over the scallions and cabbage and stir. If desired stir in some or all of the remaining dressing. Cover and refrigerate for about 2 hours.

4. Stir thoroughly before serving.
Recipe Testers Reviews
Classic Coleslaw Recipe © 2014 Franz-Christoph Heel. Photo © 2019 David Leite. All rights reserved. All recipes and photos used with permission.
If you make this recipe, snap a photo and hashtag it #LeitesCulinaria. We'd love to see your creations on Instagram, Facebook, and Twitter.