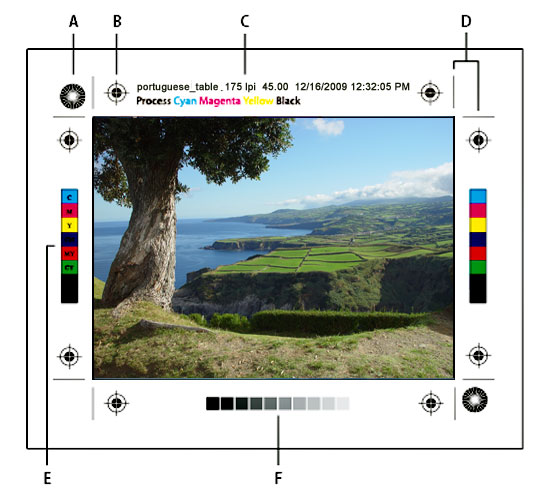 Well, today was already special because it's The One's birthday. We have a whole bunch of festivities planned to mark this momentous occasion: a) my setting up the new stereo system I bought him (The One is a horrible technophobe and simply refuses to interact with the iPod that docks on the stereo—no matter how much our friend Ellen, the media-tech goddess, tells him that it's the future); b) a stroll down Fifth Avenue to see all the holiday decorations (yes, we're gluttons for punishment because we know we'll be pushed, elbowed, stepped on, and carried along by the throng of holiday revelers, but, hey, our walk is a 16-year-old tradition); and c) a quiet dinner at Hearth (he's been craving venison, and they have it on a special tasting menu). Now, for anyone, that would be a fantastic, memorable, write-in-your-journal day. Read more "20,000 Thank Yous" »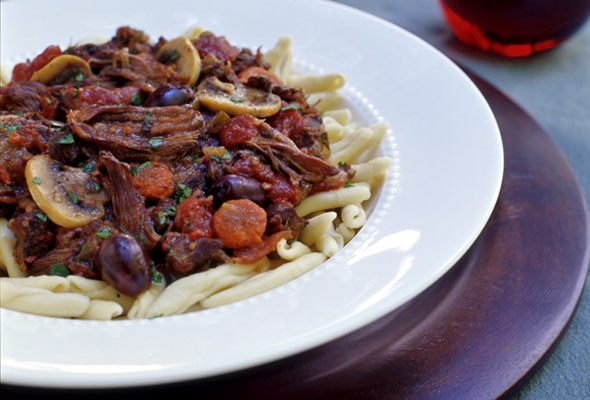 During the past 30 years, I've published more of these recipes than anyone I know," she laughs over the phone. Her voice is fervent, as if she were burbling about a new lover rather than the real source of her excitement: beef stew. The she in question is none other than Paula Wolfert, the queen of slow cooking and author of seven books, including 2004's highly lauded The Slow Mediterranean Kitchen and the recent revision of her classic The Cooking of Southwest France. This particular beef stew, and the topic of today's discourse, is daube.
Every conversation with Wolfert, even small talk, is a discourse, for few writers possess her freakish command of the lexicon of food or her indefatigable curiosity about all things edible. In this case, beef. Get her started, and you'll walk away knowing more about daubes than you thought possible. For example, did you know the best daubes are made with three kinds of meat: gelatinous shin for body, short ribs for flavor, and chuck for firmness? Or that daube is a method of cooking as well as the name of the dish? Or that the moniker is relatively new? (Apparently, people, especially those of southeast France, were happy to eat the dish for centuries without feeling any compunction to christen it until 1723.)
Neither did I.
For the uninitiated, daubes are wine-based stews made from almost anything — from beef and goat to fish and octopus — that are cooked slowly in a tightly sealed pot for a long time.
Now, this may sound like your Sunday afternoon brisket or my mom's carne assada. But Wolfert is nearly dictatorial in her demand for authenticity. "A daube is best made in a daubière," she instructs. "The shape of the pot makes sure condensation builds and no evaporation occurs, so everything stays moist."
That's all fine and good, I tell her, but what do the rest of us do, who, unlike her, haven't trekked the Hautes-Alpes in southeastern France, for the real deal?
"Le Creuset will work," she reluctantly concedes. Then she brightens: "But there's a trick in every recipe." She goes on to explain that if you wet a circle of parchment paper and place it on top of the beef, it simulates a real daubière by reducing evaporation, making for a richer daube.
She warns cooks to plan ahead because daubes are best eaten the next day, or the day after that. "It's great to make on a Sunday," she says, "and to eat the rest of the week." In Avignon, where Wolfert conducted research for some of her books, traditional lamb daubes are reheated a number of times before serving. "It's the only way to bring out all the flavors," she insists.
Ask her what is her favorite daube, and she harrumphs dramatically. "Please. That's like having lots of kids and being asked which I love the most. It's not fair. I love them all."
Suddenly her part standup routine, part culinary stream of consciousness stops. Authentic Languedoc cassoulet is calling, which, she assures me, she finds as fascinating as daube. Somehow I don't doubt her.
Recipe
Daube de Boeuf Provençale
(Provençal-Style Beef Stew)
Photo © 2009 Emily Sandor. All rights reserved.
Holidays exhaust me. It's not that I wilt at the stove as I make enough cookies, preserves, and candies to keep Domino Sugar in the black for the next decade. It's not that I lose steam while obsessively arranging and rearranging more than 800 lights on the Christmas tree so that no limb is left naked. And certainly it's not that I grow fatigued opening presents. Puh-lease. My energy remain boundless as I race outside to look for the red Jaguar XKR Portfolio Convertible my friends keep forgetting to chip in and buy me.
No, it's the food that wears me out.
How many times can I cook and eat the same tired fodder between Thanksgiving and New Year's before I'm strangled by boredom? And it's not just the food at big holiday events that does me in. The pickings at small, innocuous affairs—office parties, neighborhood potluck dinners, festive get-togethers at the hair stylist's salon—get to me, too. By January 2nd, I've usually eaten so much turkey, I can fall into a narcoleptic stupor in the shower because of tryptophan overload.
Then, of course, there are the fights that break out at the holiday table, which drain everyone. You know the ones I'm talking about: the surreptitious battle for crispy skin, the fracas over pawning off leftovers onto guests, and, perhaps, worst of all, the barely veiled derision because there's always something in the stuffing someone can't eat.
This year I decided to perform a little holiday-meal CPR by contacting Maria Helm Sinskey, author of The Vineyard Kitchen. Sinskey and her husband, Robert, are the owners of Robert Sinskey Vineyards, in Napa, and she's known for creating soul-satisfying menus with a twist. When we spoke, I explained my dilemma, which she could identify with completely. Then I sent her away with the noble tasks of resuscitating flat-lining holiday food and bringing peace to dinner tables across the land.
Within a few days she got back to me with a novel suggestion: Rock Cornish game hens. I hesitated. I always associated game hens with dainty affairs like the award banquets or wedding luncheons I had to attend. More often than not, after chowing down I loosened my tie and headed straight for the nearest burger joint because I was never full. And my biggest fear has always been my guests won't have enough to eat. That's why every year I buy a turkey the size or a Volkswagen Beetle or a ham that takes a battalion of bag boys to carry it. Sinskey assured me that Rock Cornish game hens are plumper than most and, because they can tip the scale at 2 1/2 pounds, accomplish the job nicely. What won me over, though, was her pomegranate-and-black-pepper glaze—Christmas-y but with just enough bad-boy attitude. It has the spot-on balance of sweetness and acidity, so it's not cloying. Plus it lends the hens a deep mahogany blush worthy of a magazine cover.
Individual game hens also end the battle over crispy-skin allotment, which, frankly, I'm thrilled about. I'm tired of guests slipping into the kitchen ostensibly to offer me a hand, when their real agenda is to strip off as much of the skin as possible before I serve the bird. With a significantly higher skin-to-meat ratio than the average turkey serving, game hens offer everyone more than his fair share. And that means I can relax knowing no one is going to point to the pile of crackling skin, which I assiduously accumulate on the rim of my plate to enjoy as a coda to my meal, and ask, "By any chance, are you going to eat that?"
Leftovers, too, are an open-and-shut case because there are none. So I don't have to keep trying to foist my turkey-shaped foil packages onto guests who steadfastly refuse to take them because they've had their fill for the year. Best of all, I don't have to stare down a week of everything turkey.
Without a doubt, though, stuffing has always been a no-win situation at my house. In order for me to make one recipe to satisfy a.) an evangelical vegan, b.) a reformed Jew who won't eat pork, c.) a hypochondriacal relative with a phantom nut allergy, and d.) a lactose-intolerant friend, I'd have to serve Stove Top Stuffing right out of the box. Sinskey took care of that problem, too, by creating a master recipe that can be customized for each guest. So someone hates pine nuts but loves pecans? Swap them. Another prefers turkey sausage to good old Jimmy Dean? No problem. Dried cranberries are more your style? Tweak your portion to your liking. Because the hens take less than an hour to cook, you can go so far as to lay out a mini buffet of nuts, dried fruit, and meats and let your guests create designer fillings. Then just stuff the hens, pop them in the oven, and by the time you're done with hors d'oeuvres and appetizers, your one-of-a-kind dinners are ready.
Last, it didn't take any urging on my part to convince Sinskey to retire ho-hum pies, cobblers, and puddings. She instead chose gingerbread with softly whipped cream. Unlike ordinary gingerbread, which can often double as a doorstop, hers is moist and light, thanks in part to her spiking it with nearly a quarter of a cup of freshly grated ginger. Another benefit of using the fresh stuff is the one-two punch of fire and flavor, compared to the powdered variety which offers one-dimensional heat and nothing more.
Finally, armed with a new menu, I'm looking forward to the holiday season for the first time in ages—as well as to my brand-new Jaguar, which I'm sure will be in the driveway this year.
Recipes
Pomegranate-Glazed Game Hens with Pine-Nut-and-Currant Bread Stuffing
Roasted Caramelized Root Vegetables
Fresh Ginger Gingerbread With Soft Cream
Photo © 2009 Emily Sandor. All rights reserved.