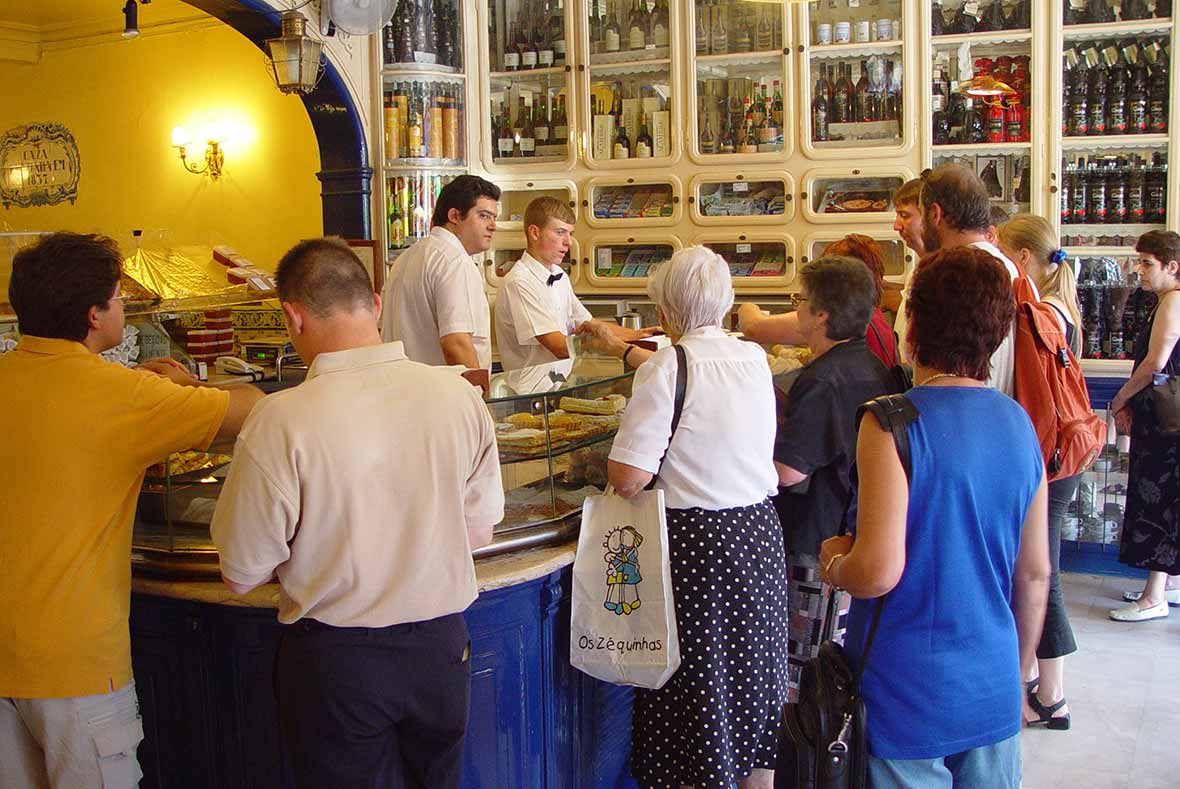 On the fringes of Lisbon, in the picturesque section of Belém, are two shrines that every year draw hundreds of thousands of pilgrims. The more imposing is the Mosteiro dos Jerónimos, the Manueline-style monastery that contains the tombs of venerated kings and queens, Vasco da Gama, and the national poet, Luís de Camões.
Nearby is a pastry shop called the Antiga Confeitaria de Belém, home to what is arguably the Holy Grail of Portuguese sweets: pastéis de Belém, the recipe for which has been a secret for centuries. Having been raised in a Portuguese-Catholic family, I looked at the monastery, then at the confeitaria, and joined my fellow sinners in the happier-looking line in front of the shop.
This adoration of the pastéis is easy to understand after you've taken a bite. The confection's shell is made from massa folhada, Portugal's equivalent to France's puff pastry. It spirals up, creating a nest of hundreds of crisp layers. Inside is a luscious, warm custard. Rarely do a dozen make it home intact. Read more "Pastéis de Belém: A Portuguese Legend" »
Hostess Sno Balls always remind me of Cheryl Swanson, our high school pep-squad leader who was fond of tight, hot-pink Angora sweaters. It was the late '70s and the retro '50s look was in, so all of us were desperate to resemble someone from Happy Days. I think she was going for one of Richie's perky, pearl-draped girlfriends. And although these coconut-covered Sno Balls never reached the apotheosis of Proust's ridiculously over-referenced, and undoubtedly overrated, madeleines, they've been a favorite since the Truman era.
"Sno Balls were invented in 1947," says Mike Redd, vice-president of cake marketing at Interstate Bakeries, the company that bought Hostess in 1995. Accustomed to rationing flour and sugar during World World War II, Americans were now devouring manufactured sweets, and the Sno Ball was an instant hit. Even though there never has been a TV ad budget for Sno Balls, Redd says they continue to sell, though not quite as well as their heavily advertised — and in my opinion less telegenic — siblings, Hostess Twinkies and Hostess Cupcakes. Read more "Some Like It Pink: Classic Sno Balls" »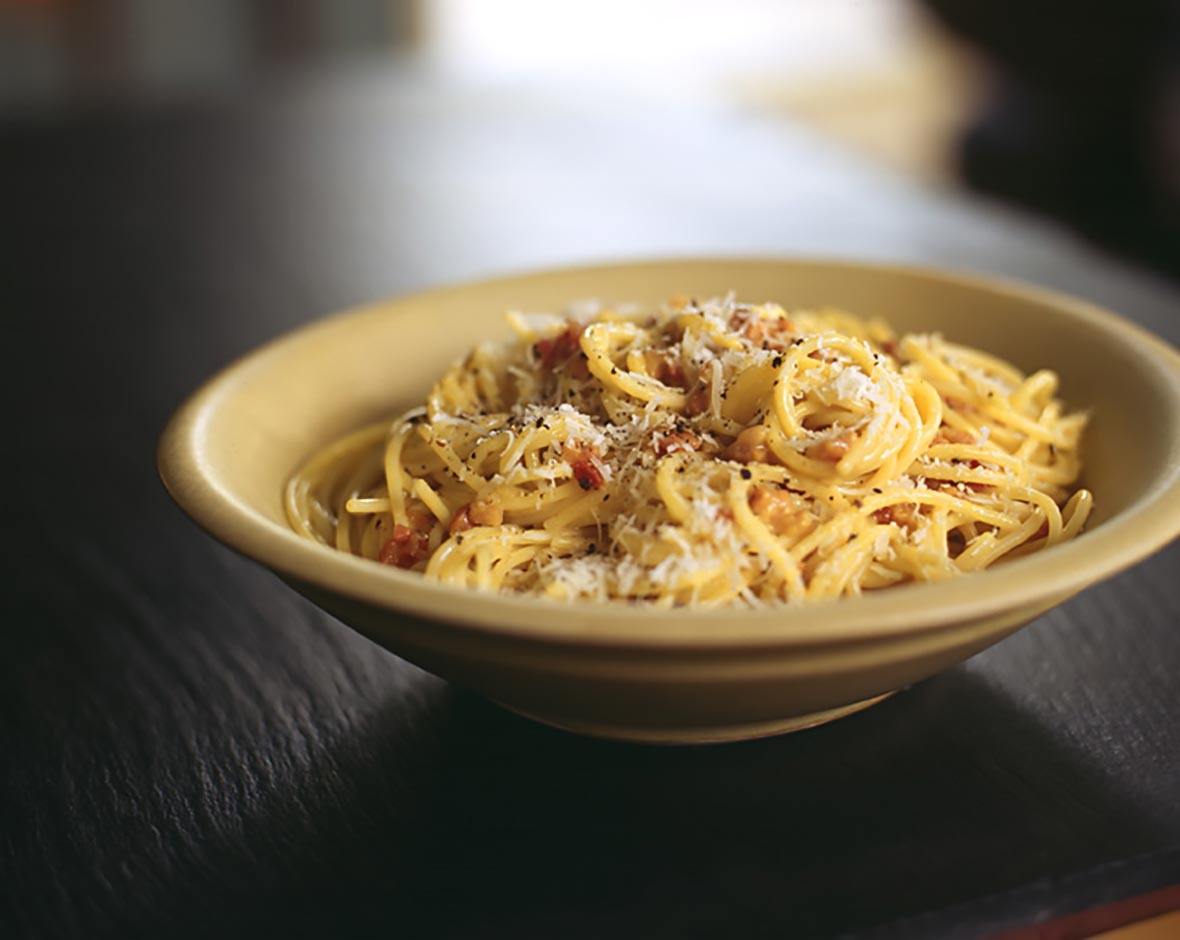 My introduction to the wonder that is spaghetti alla carbonara was nothing less than ignoble. In the early '90s, I encountered the recipe in a low-fat, low-cholesterol cookbook I had borrowed from my friend Diane, a stick-thin Stairmaster dominatrix. Diane, who has impeccable taste, nonetheless wanted svelte versions of her favorite dishes during the week so that she could splurge on the real thing during weekends. The recipe—which in its unadulterated form is rich with eggs, pancetta, grated cheese, and plenty of freshly ground pepper—was an anemic version of itself. The final dish was a concoction of egg substitute, artificial bacon bits and low-fat grated cheese. After a few bites, I decided to steer clear of the dish—and the book. Read more "The Origins of Spaghetti Carbonara (Maybe)" »