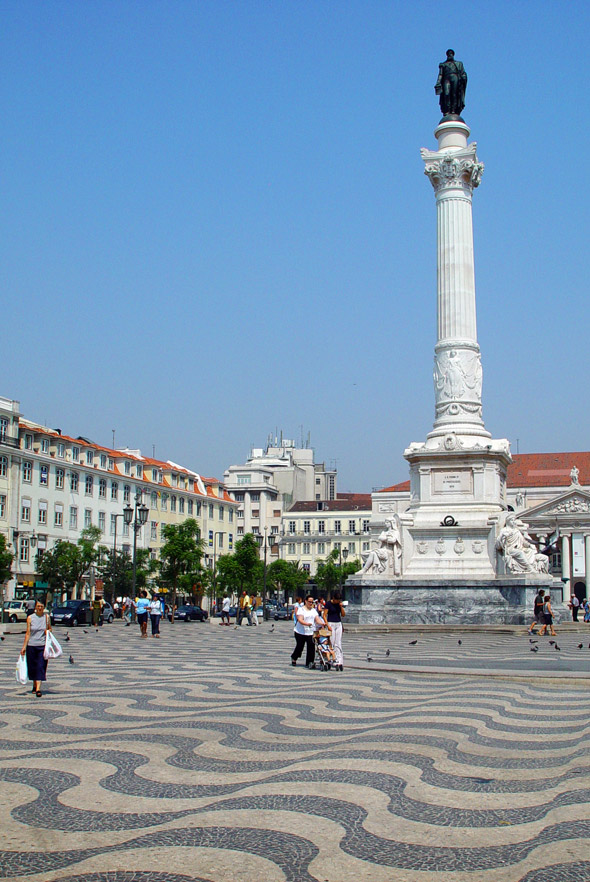 I folded myself into the backseat of the small Mercedes taxi. The driver, a deeply tanned man with a quick smile, looked at me in the mirror. "American, yes?" I had been in Lisbon for only 20 minutes, and already I had a chance to say what I had been practicing during the entire flight.
"No sir, I'm Portuguese," I replied in the slow, measured words of my new language.
I explained that my father was a Portuguese citizen when I was born, so by law I was eligible for dual citizenship, which after two years of loopy phone calls in "Portglish" — my pidgin Portuguese — I finally received. This was my first trip to Lisbon.
"Congratulations!" he said. "Then you must permit me to show you your new capital city." Who was I to argue? Read more "Coming Home to Lisbon" »
It has recently come to my attention that I am a notorious, card-carrying bigot. My prejudice was so deeply rooted — and deeply hidden — that I thought I was a pretty accepting, politically correct kind of guy until those seven little words brayed from the speaker phone: "Can you make me a Bundt cake?"
It was my neighbor Carlotta Florio. Carlotta works for a major film studio in L.A., and although she lives in the Hollywood hills and uses her Connecticut house less than three months a year, she still considers it home. And when she's here, our group of gastronauts hangs up our aprons because we know that before she's pulled into her driveway she's already shopped for a week's worth of lush, candlelit dinners to which we are invariably invited.
But a Bundt cake? Isn't that the dominion of Betty Crocker and cake mixes with puddin' packs included for extra moistness? Weren't they part of the sorry-looking lineup at every bake sale we held to raise money for our high-school photography club? As far as I was concerned, Bundt pans were retired along with air poppers and avocado-green fondue pots sometime in the late '70s. Read more "The Pan Snob" »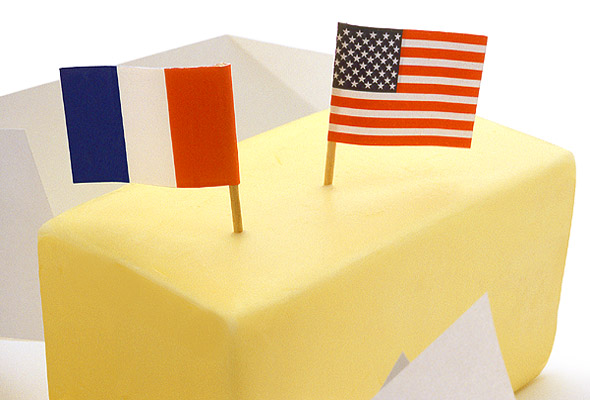 Before the 1990s, there was no question about it: French butter reigned victorious in just about every pastry kitchen of worth. Its complex, nutty flavor with a slightly tangy back note, superior plasticity, and sterling pedigree were world famous. French chefs, accustomed to working with such an excellent ingredient in their homeland, had long ago convinced a cadre of important American colleagues to follow suit. And, therefore, French butter's preeminence remained unchallenged. But over the past decade, new American butters have been storming the palace gates. The result? American butter is now being layered into mille-feuille or smoothed into rich pastry creams as often as some of the most revered French beurre brands. Read more "The Franco-American Butter Wars" »