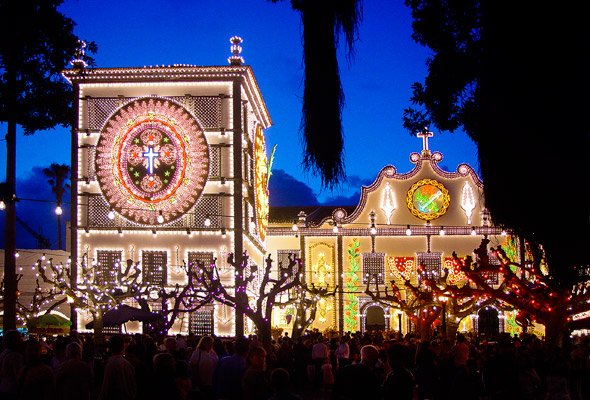 "I  bet no one knows pirates had a hand in this," my friend Ana Maria Albuquerque Taveira said of the glut of religious pilgrims squeezing by us. Her arm was flung over the railing of the tasquinha, one of dozens of jerry-rigged food stalls that residents of Ponta Delgada, the capital of the Azorean island of São Miguel, had set up for the Festa do Senhor Santo Cristo dos Milagres.
Every year, the usually circumspect islanders grow festive during the event, held on the fifth Sunday after Easter. Throughout that week, the city turns inside out like a glove as everyone from grandmothers to restaurateurs, normally content to cook inside, pour out into the streets to hawk their food to an equally enthusiastic audience. Growing up in Fall River, Massachusetts, one of America's biggest Little Azores, I took part in countless religious festivals. Still, I wanted to experience this one, which has as its centerpiece a life-size bust of Christ purported to perform miracles, for no other festa offers such unself-conscious pageantry, solemnity, and, frankly, glitz. Read more "Feeding the Feast" »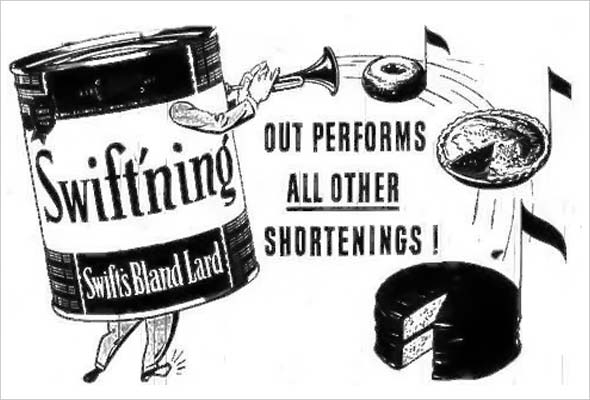 I am a haunted man. I don't mean haunted in a supernatural sense (although there was that house I rented in Rochester, New York, with an attic that burped strange noises). No, I am a man haunted by culinary specters — ghosts of meals past that linger longer, and more pleasantly, than the memories of most romances.
My recent visitation was by a sour cherry pie I had eaten on Martha's Vineyard. Not the pie, exactly, but the crust: tender, flaky and made with — gasp — lard. It came on gently, almost imperceptibly, at first. A craving here, a longing there. Soon, though, it was shamelessly seducing me with its memory of a crust that was, medically speaking, to die for.
I had only one option left: exorcism della torta. The only way to free myself from this phantom was to summon it in my kitchen, wrest the secret of its crust, and forever be its master. Read more "Fat, Fat Everywhere But Not a Drop of Lard" »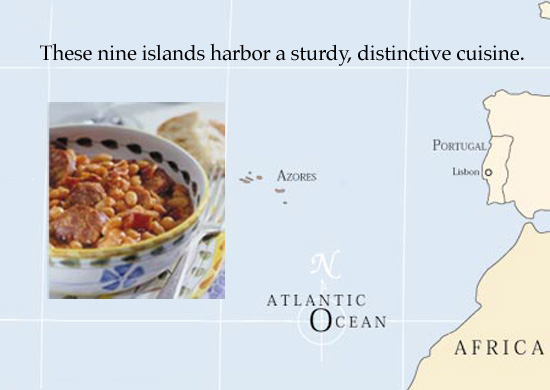 I get all kinds of responses when I tell people where my family's from. My favorite was uttered at a party by a young woman swathed in a gauzy, tie-dyed dress who was eating an alarming amount of hummus: "Oh, the Azores! You know, they're the remains of the lost city of Atlantis. I lived there in a past life."
Most people know surprisingly little about my family's homeland, and even less about our food. And for good reason: Strewn some 1,000 miles off the coast of Portugal, the Azores — São Miguel, Faial, São Jorge and six other islands — are happily marooned in the middle of the Atlantic. Unfortunately, so too is our distinctive cuisine.
But geographic isolation is only one conspirator in our food's invisibility. Like most peasant cuisines, Azorean cooking is home-based; economics prevent most families from frequenting restaurants. Mine was so poor that açordas — brothy soups filled with swollen chunks of crusty homemade bread — were sometimes all there was to fill bellies. Read more "Lost in the Atlantic: The Azores and Its Hearty Food" »