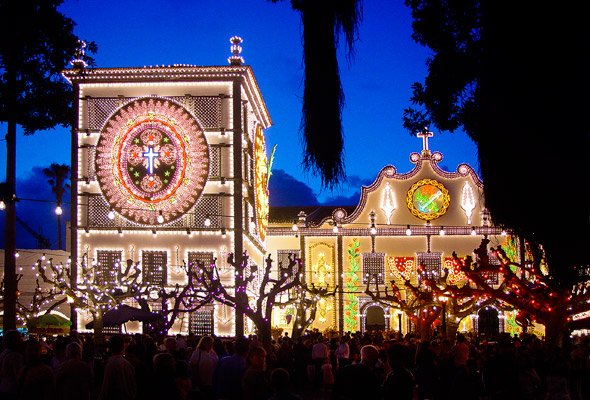 "I  bet no one knows pirates had a hand in this," my friend Ana Maria Albuquerque Taveira said of the glut of religious pilgrims squeezing by us. Her arm was flung over the railing of the tasquinha, one of dozens of jerry-rigged food stalls that residents of Ponta Delgada, the capital of the Azorean island of São Miguel, had set up for the Festa do Senhor Santo Cristo dos Milagres.
Every year, the usually circumspect islanders grow festive during the event, held on the fifth Sunday after Easter. Throughout that week, the city turns inside out like a glove as everyone from grandmothers to restaurateurs, normally content to cook inside, pour out into the streets to hawk their food to an equally enthusiastic audience. Growing up in Fall River, Massachusetts, one of America's biggest Little Azores, I took part in countless religious festivals. Still, I wanted to experience this one, which has as its centerpiece a life-size bust of Christ purported to perform miracles, for no other festa offers such unself-conscious pageantry, solemnity, and, frankly, glitz. Read more "Feeding the Feast" »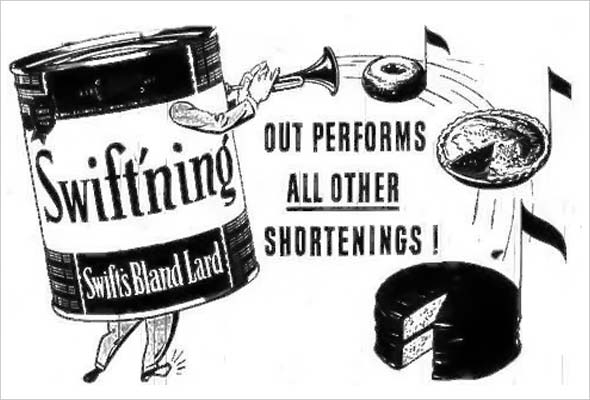 I am a haunted man. I don't mean haunted in a supernatural sense (although there was that house I rented in Rochester, New York, with an attic that burped strange noises). No, I am a man haunted by culinary specters — ghosts of meals past that linger longer, and more pleasantly, than the memories of most romances.
My recent visitation was by a sour cherry pie I had eaten on Martha's Vineyard. Not the pie, exactly, but the crust: tender, flaky and made with — gasp — lard. It came on gently, almost imperceptibly, at first. A craving here, a longing there. Soon, though, it was shamelessly seducing me with its memory of a crust that was, medically speaking, to die for.
I had only one option left: exorcism della torta. The only way to free myself from this phantom was to summon it in my kitchen, wrest the secret of its crust, and forever be its master. Read more "Fat, Fat Everywhere But Not a Drop of Lard" »
I have butterfat flowing through my veins, and I have the documents to prove it. The day before my 40th birthday the universe decided to torment me with a little game of Mess With Your Head. I was happily gathering information for this month's column about ice cream, perhaps God's greatest gift to mankind after elastic waistbands and Entertainment Weekly. While dipping away in batches of homemade heaven (research, of course), the phone rang.
"David, it's Dr. Rysz," said the voice in a guttural Polish accent. I had had some routine blood work done the week before, and my doctor was calling with the results.
"Everything looks normal," she said in even, modulated tones. Then an involuntary intake of breath: "Except for your cholesterol. It's a bit elevated—252."
Two hundred and fifty-two? Two hundred and fifty-two? That's in the danger-Will Robinson zone. It should be well under 200, she informed me.
The spoonful of hazelnut crunch hovered before my mouth. I contemplated lapping it up, but this felt too diabolical considering Dr. Rysz's pronouncement. So I just stood there dazed as it dripped onto my sandals. Read more "Abstinence Makes the Taste Buds Grow Fonder" »