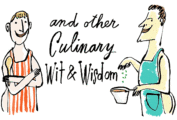 Our cooking columnists answer your questions on gift etiquette, how to get your hands on hatch chiles, and paper properties.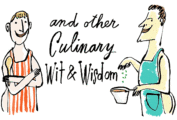 Our (fully clothed) cooking columnists handily take on weepy mayo salads, shared steak etiquette, and shrinking pie crusts.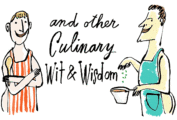 Our Never Cook Naked columnists, Mark Scarbrough and Bruce Weinstein, share lots more lessons than just proper cooking attire.