Recipes from Cooking At Home with a Four-Star Chef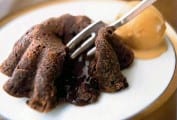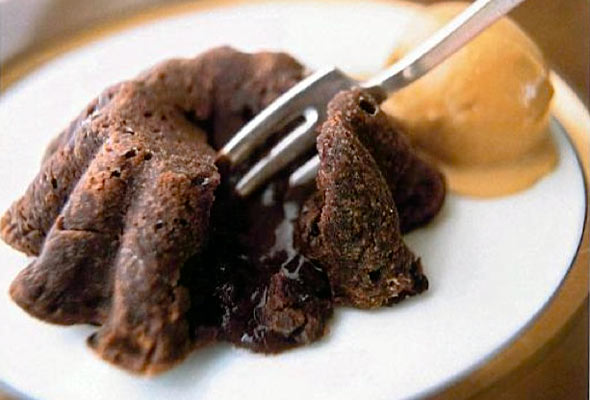 Sometimes called a volcano cake, this much ballyhooed molten dessert is, quite literally, bursting–er, oozing–with chocolate.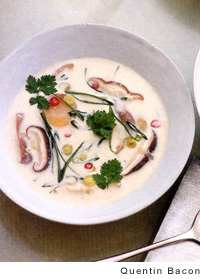 This Thai-inspired chicken soup with coconut milk and lemongrass from chef Jean-Georges Vongerichten is as colorful as it is flavorful.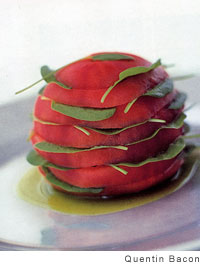 Dead ripe tomatoes, fragrant basil leaves, sherry vinegar, a fruity extra-virgin olive oil, and an ability to layer. That's all you need to make this.