Recipes from Happy Days with the Naked Chef
Caramelized red onions. Pancetta. Pine nuts. A dribble of balsamic vinegar. Peppery arugula. Convinced yet?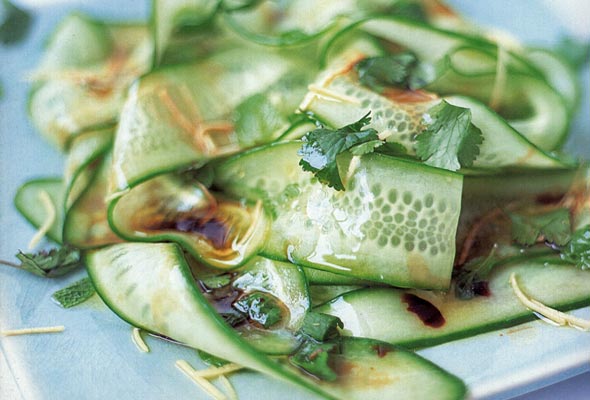 Simple. Surprising. Spunky. Just what we look for in a summer salad. Just what we found in this jumble of cucumbers, vinegar, and ginger.
We have precious few absolutes, yet we always, always keep things simple with sea scallops. Why shroud that supple sweetness?