Recipes from Sticky, Chewy, Messy, Gooey
Insanely gooey goodness can be yours in minutes thanks to these shortcut sticky rolls.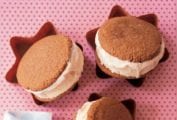 The gingery bite of the cookies is a delicious contrast to the caramel sweetness of the dulce de leche ice cream.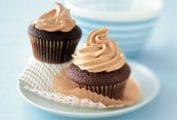 These chocolate mayonnaise cupcakes are rich and deeply chocolaty, and the caramel-butterscotch buttercream is, well, need we have to describe it? Utterly divine.