Recipes from Waffles: Fun Recipes for Every Meal
These sweet little somethings may just entice you to forget all about the rest of your day's plans.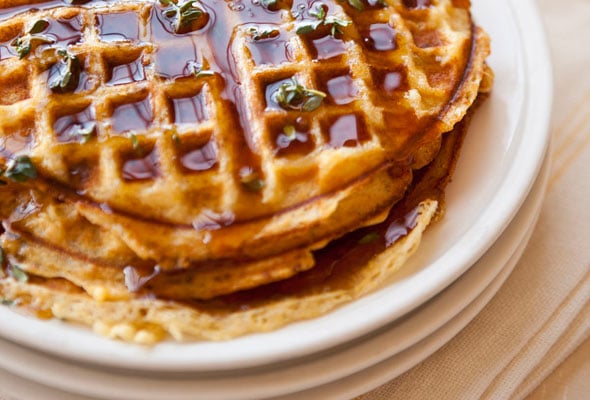 Ever done a face-plant in a stack of waffles? Neither had we–until this recipe. We have a hunch you're going to want to know them up close and personal, too.