Betsy Jost, Recipe Tester
A list of all the recipes Betsy Jost has tested.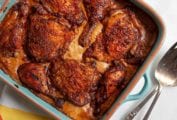 A beloved American favorite from the 1960's that we just had to bring back.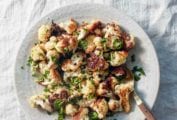 Roasted cauliflower has been the darling of the veggie world for a while. But this version goes beyond with jalapenos, capers, lemon, and parsley. Roasted cauliflower 2.0.
Handheld love: Simply envelope fruit filling in pastry dough and fry until golden and crisp outside, bubbling and lovely inside. Then drizzle with a tartly sweet lemon icing.
Quick Glance
1 H, 10 M
1 H, 40 M