Each recipe that ends up on our site has first been made by several home cooks just like you, varying in experience from very little time in the kitchen to professional chefs. Our recipe testers and our attention to details in each and every recipe that we test are why our readers have such remarkable results when they try something on our site and send us comments like "You guys never disappoint!"
And we hope that you'll consider joining our ranks. Exciting news! We are now opening our testing program to budding chefs in our new teen tester program.
Here's how our recipe testing program works. Twice a month, our staff sends out a couple dozen recipes from various new (often not-yet-published) cookbooks that we think have terrific potential. Each two-week recipe testing session offers an array of recipes that spans simple and sophisticated, cooking and baking, healthful and ridiculously indulgent, vegetarian and otherwise, and so on. As a tester, you'll pick at least one recipe from the list to try at home and evaluate.
We ask that you follow the recipe precisely and jot down notes in response to any questions we ask or any questions that arise for you during cooking. You'll have questions posed to you in the recipe from us but we also want to hear about your experience with the recipe beyond those questions. More than anything else, we want you to let us know if you feel the recipe is a keeper—or if it has the potential to be a keeper with some tweaks and retesting.
We're dedicated to having the most reliable recipe website on the planet, and our recipe testers make this happen. We appreciate your interest and hope you'll consider being part of our team!
What are the benefits of being a recipe tester?
In addition to advance access to not-yet published recipes from cookbooks is access to our community of recipe testers. If you're the social type, you're going to love being able to share your thoughts, questions, comments, and musings with like-minded home cooks. Almost every day, someone asks equipment advice or cooking insights on our forum, and we never fail to learn from the responses. (And if you're not the social type, no worries! Participation in the forum is not mandatory.)
How do I become a tester?
Easy. Just fill out our simple recipe tester application. ("Application" is a strong word. It's easy to complete. Swear.) We'll let you know when a space becomes available on our testing team and we'll send over the tester's agreement with our confidentiality terms and our recipe testing etiquette. Then we'll hook you up with access to our private recipe testers' site and you'll be set.
How do I become a Teen Tester?
Are you over the age of 13 and love to cook? Please fill out the simple application and just mark "teen tester" in the box that asks to say a little bit about yourself.
What do other recipe testers have to say about their experience?
I am so proud of my affiliation with Leite's and I religiously read all of your social media posts to get ideas for meal planning. You guys are a great team that makes us feel appreciated, even if we don't participate as often as we'd like. I love that I can always ask a question and not feel like an idiot—that's huge, especially when I'm far from advanced in the kitchen. I still consider myself a beginner/intermediate cook, even though I've been testing for five years (where has the time gone?!), because I still have so much to learn. I love reading through the various recipes to learn new techniques, flavor combinations, and what other testers thought of the final results. And because I'm limited on time, I know that I can always rely on whatever you guys post so that my time will be well spent on something delicious. I also like knowing that I've been a small part of that process.—Amy Iacopi
I really enjoy the variety of possible recipes to test each cycle. It's really nice to be able to choose from a baked item or a weeknight dinner or a simple cocktail or even a condiment. I've tested recipes I'd not have chosen on my own, and when they were published on the site, was surprised at the cookbook they were from. It's been a lot of fun being part of the community.—Lou Ann Traster
Even after testing recipes for Leite's Culinaria for more than twelve years, I still get very excited when the new round of recipes comes out via email. I love seeing the wide array of recipes to choose from because they always represent something popular going on—the LC team does a great job of choosing recipes that are both pertinent to the current culinary climate and that range from simple to a bit more complicated. I love trying all types of recipes, especially when the recipes are a flavor combination or ingredient that I've never thought about trying or have been meaning to try. Testing for a fabulous site not only gets me in the kitchen more than I already am as a personal chef, it gives me a sense of accomplishment that I'm a part of a larger group of like-minded culinary folks such as myself. I have enjoyed every minute of it.—Anna Scott
The testing experience for me as a whole has been very rewarding. Testing has become quite a regular part of being in the kitchen for me and I thoroughly enjoy it. I have grown as a chef by expanding my techniques. I have had many firsts as a recipe tester, including making puff pastry for the first time, making meringue for the first time, and so many other recipes I would have never tried if it were not for the testing program. And whenever I make something new, my family now asks, "Is this a tester recipe?"—Dawn English
It is a true honor for me to be included in this group. I have learned so many new things and tried recipes I probably would have never thought of trying. It's very exciting to try something new and find that it works! I have a collection of recipes that are now included in my tried, true, and trusted list of meals. To think my name is on a website that has tested certain recipes and to be included in such an amazing gropu of people…pride doesn't even come close to how this makes me feel. Honored is a much better word. Thank you very much for giving me this chance.—Sandy Owen
Thanks to the recipe testing program, I've grown more confident in my baking, which has been useful. I work as a chef and I've found recipes that I could try at work and also little tips that improve my cooking overall.—Lydia Brimage
I've enjoyed being a part of this testing program. I've been able to see and appreciate what all goes into producing great and useful recipes. I think it's also helped my creativity and has introduced my to new kinds of food and methods of cooking. My husband and I both enjoy discussing the results of tested recipes at dinner and seeing how we can tweak and improve them to our taste. Thanks for letting me contribute!—Krista Ramsey
Being a tester has affected my cooking life in that I'm a little more inspired to get out of my cooking rut. And I love not having to decide what to make for dinner when it's a recipe test night.—Linda McElroy
Recipe Tester Application
All the best,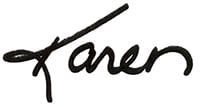 Karen Zimmerman
Manager of Recipe Testing