You're here:
Home
| Archives for Phaidon Press
About Phaidon Press
Phaidon Press is a London-based publisher of books on the visual arts with offices in New York, Paris, Berlin, Madrid, Milan, and Tokyo. It was founded in Vienna, Austria, in 1923 by Bela Horovitz and Ludwig Goldscheider, and their first titles were not art books, but books on literature, philosophy, and history. Today, Phaidon has over 1,500 titles in print, featuring work from leading innovators in architecture, design, photography, film, travel, and food.
Pillowy little poufs of potato-y perfection from the ultimate authority in Italian cooking. (No, not your nonna. The Silver Spoon.)
Three ingredients. One pot. And less than 15 minutes from stovetop to table—barely enough time to uncork a bottle of wine or crack open a beer. Somehow, we think you'll manage.
Bruschetta rubbed with garlic and loaded with tomato are de rigeur summer fare. Pile heirloom tomatoes on the toast for a twist on the classic.
Summer at its simplest, not to mention it's most splendid, seeing as how five minutes of effort yields a meal that rivals round-trip tickets to Italy.
Pizzoccheri is a hearty, flat, buckwheat noodle commonly tossed with a butter sauce of some sort. You can thank the Lombardy region of Italy for it.
Quick Glance
50 M
1 H, 40 M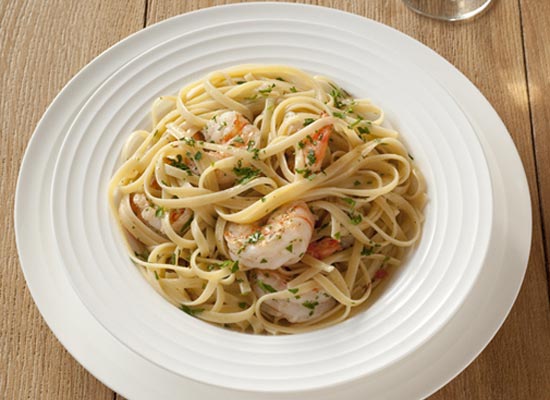 Easy yet elegant, this simple pasta dish calls for any long, narrow, flat pasta, garlic, olive oil, seafood, and parsley. Dinner is done.