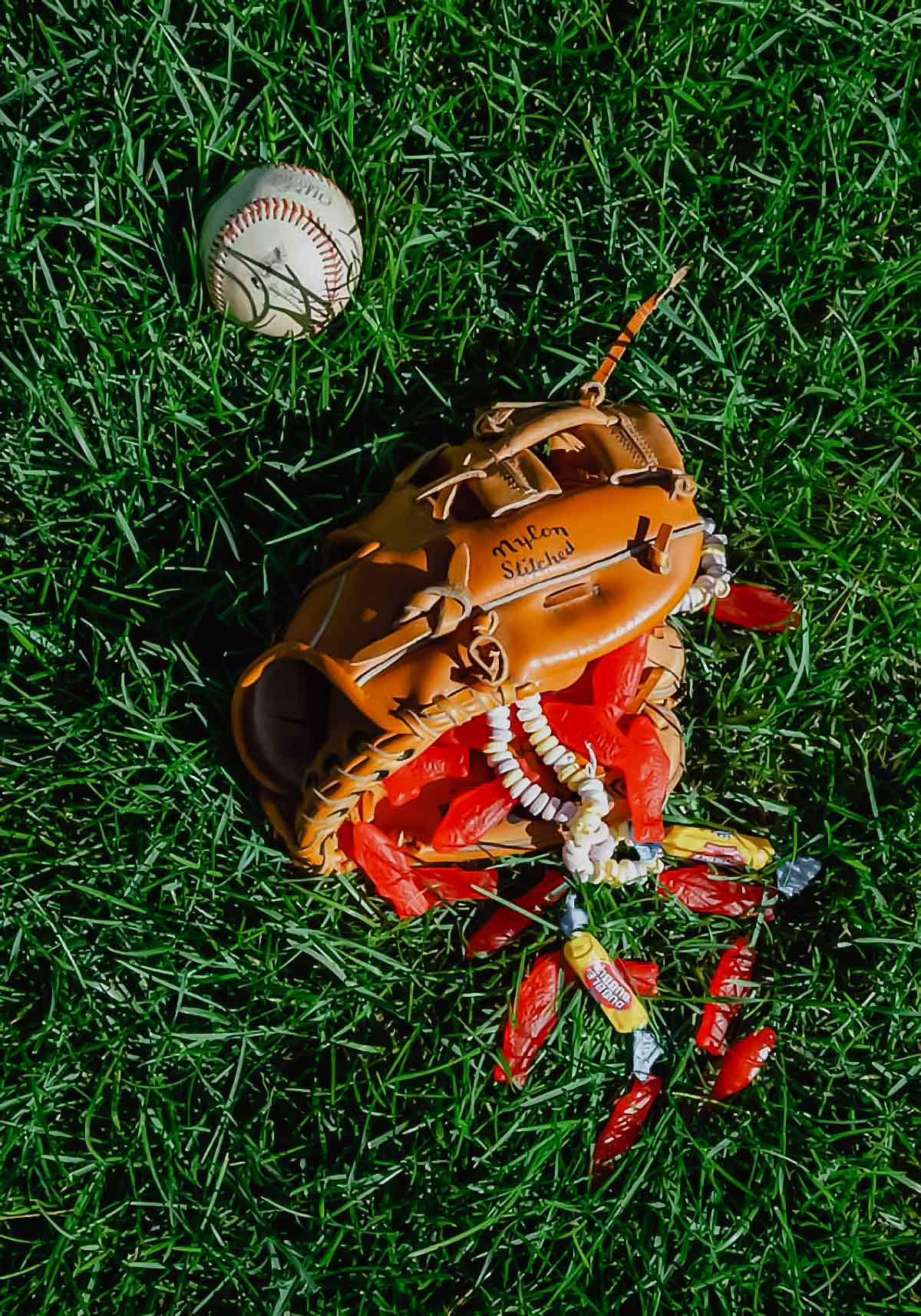 I have a problem with balls. I can't catch them, I can't hold on to them, and I certainly can't throw them. But apparently, balls don't have a problem with me. They seem drawn to me. I could be walking by a playing field, a tennis court, even a neighbor's yard, and balls of all sorts would inevitably seek me out.
This unusual Law of Attraction started the summer when I was 11 years old and played right field in the Swansea Little League. (Or was it left field? I can never get it straight. You know, that spot beyond first base?) I never wanted to be on a baseball team. In fact, I loathed the very idea. But it was my parents' way of trying to assimilate me with other boys and get me out of the house.
Not long before, I had walked up to my father while he was reading the newspaper on a Sunday afternoon and said, "Daddy, I think I'm a drug addict."
He slowly lowered his paper and his La-Z-Boy. He looked over my head to my mother. Then he looked at me. "Why do you say that, son?" He was gentle, a hand on my arm.
I explained that we had been given a handout in school that listed the possible signs of preteen and teen drug addiction. One of them was spending excessive time alone, especially in a bedroom behind closed doors. Because of squalls of anxiety that were storming through my body, I had often locked myself in my room alone. Read more "My Problem with Balls" »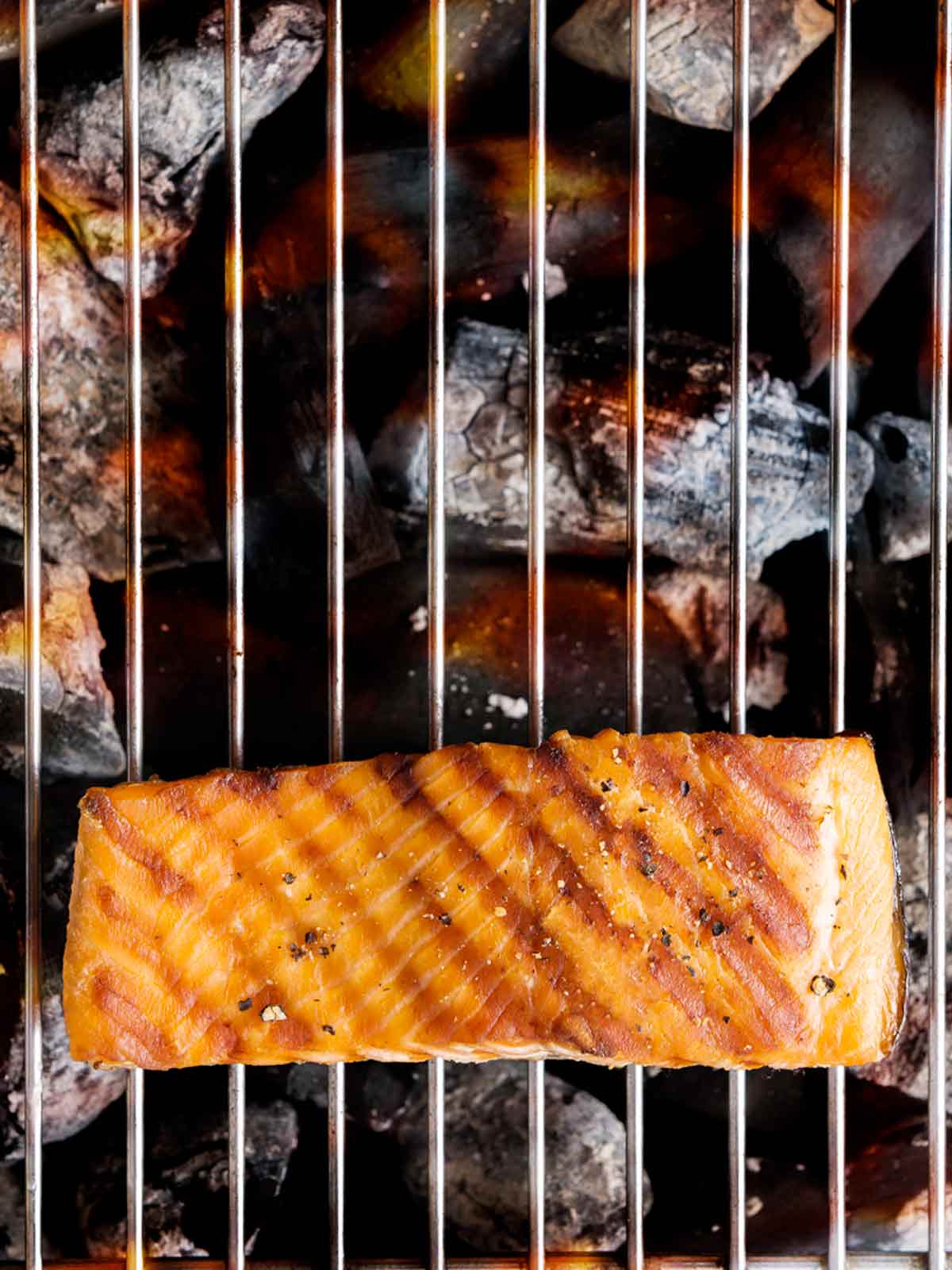 The third and final installment of my great afternoon of grilling with Jamie Purviance triptych, which began with me learning how to grill steak and continued with how to make rotisserie chicken, was the one I was looking forward to the least. Not because I was tired of Jamie. But, boy, was I tired—just look at what 10 hours of shooting can do to a guy's hair and the bags under his eyes. [Editor's Note: That's David begging for you to tell him how dashing he still looks. Don't encourage this behavior.] No, I was dreading it because the subject matter is the bane of almost every skilled griller I know: fish.
Historically, whenever I've grilled fish, most of it ended up dropping through the grates and getting incinerated, each piece slowly shriveling as it turned a darker shade of charred. After these moments grew too numerous—I mean how many backyard autos-da-fé must a man witness before he gets the hint as to his lack of affinity to fire and fish?—I simply walked away from anything aquatic. I figured if I were to singe anything, at least let it be something solid that I could chase around the grill with a pair of tongs, like grilled steak or rotisserie chicken.
Read more "How To Grill Salmon" »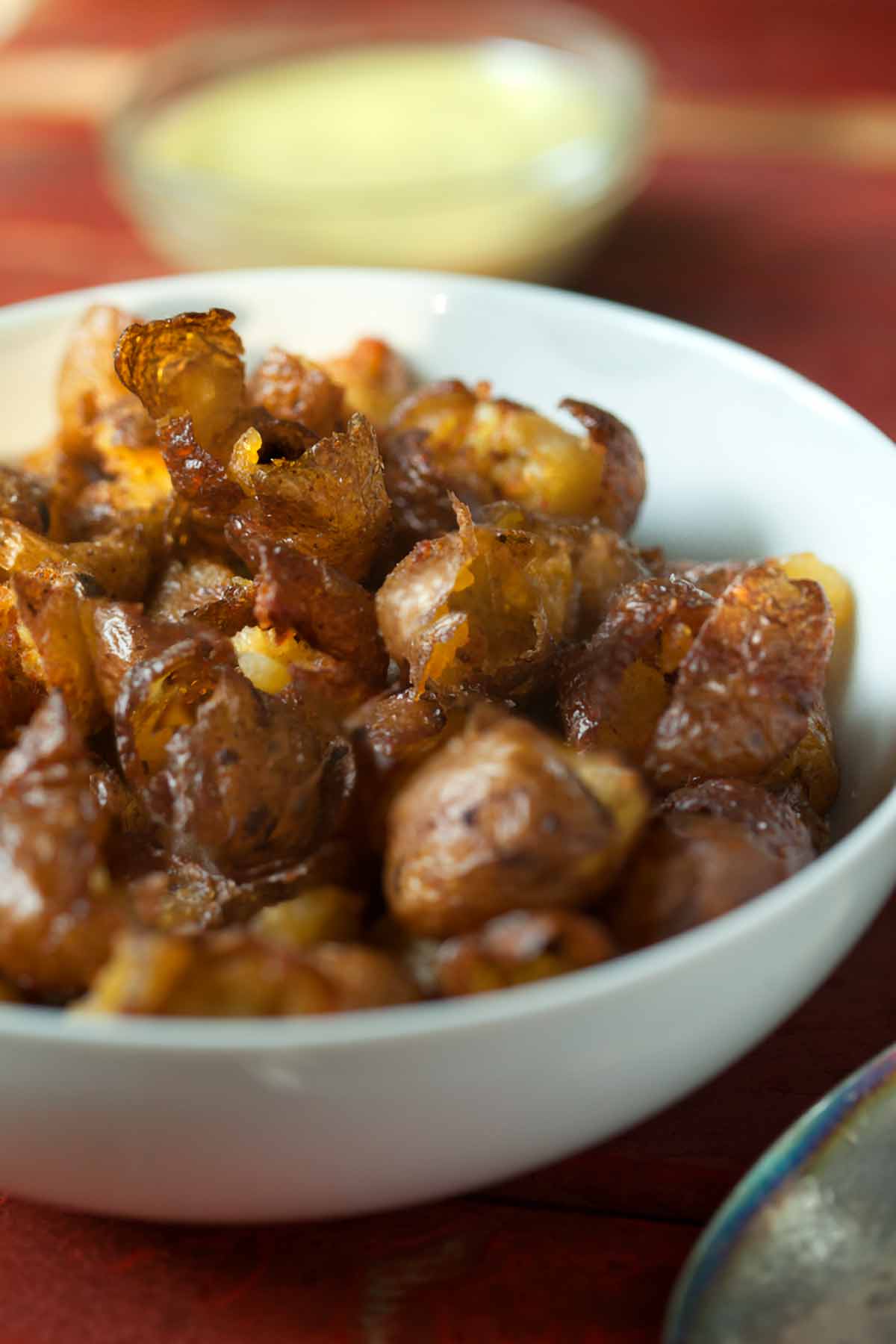 Let's cut to the chase, people: These smoked pickled potatoes are crazy love. They're the kind of food that you taste just once and can't get out of your mind. The kind of side dish that makes you hoard some in the kitchen before guests arrive so that every time you "forget" something and have to go back in, they're patiently waiting for you. The kind of thing that, for just a brief moment, makes you seriously consider eating off guests' plates when you're cleaning up.
Read more "Smoked Pickled Potatoes with Aioli" »