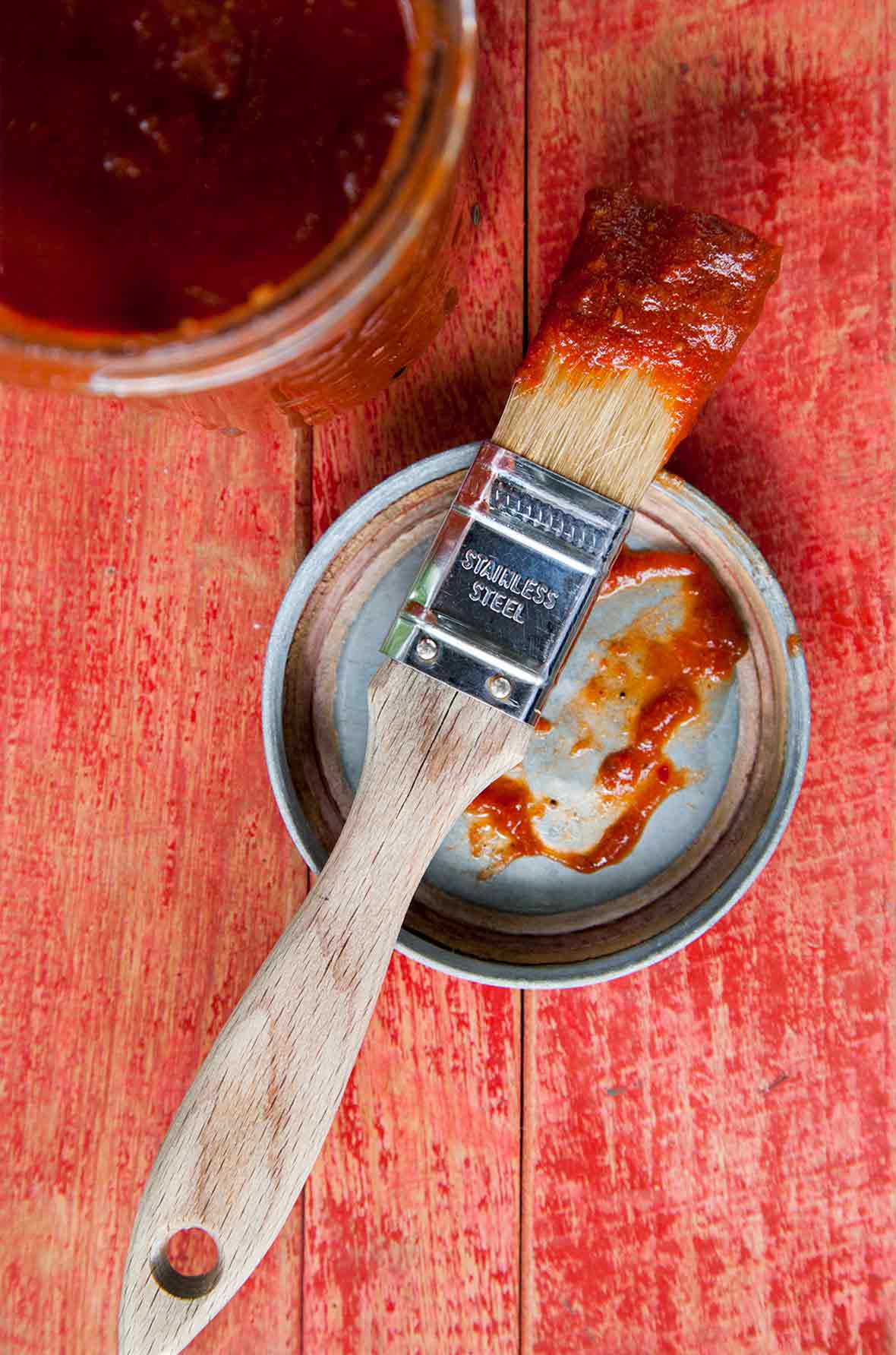 Every year I make Sara Foster's  Fall-Off-the-Bone Baby Back Ribs, and they're always a hit. But the weird thing is I always opted for bottled barbecue sauce. With so many bbq sauces out there, I reasoned, why the hell add more stress to my already stressed-out afternoon? (Can you tell I get stressed a lot when I cook?)
This year, though, I decided to put on my big boy pants and make her chipotle maple barbecue sauce from scratch–the sauce that she recommends for her ribs. It was a dump-and-stir recipe. Simple, easy, fast. The flavors were terrific—the slap of the vinegar, the smoky heat from the chipotle, and the sweetness of the brown sugar and maple syrup. Everything blended together quite well. There's also a big wallop of tomato due to a 28-ounce can of crushed tomatoes. You can soften that, if you want, with a squirt or two of ketchup. Read more "Chipotle Maple Barbecue Sauce" »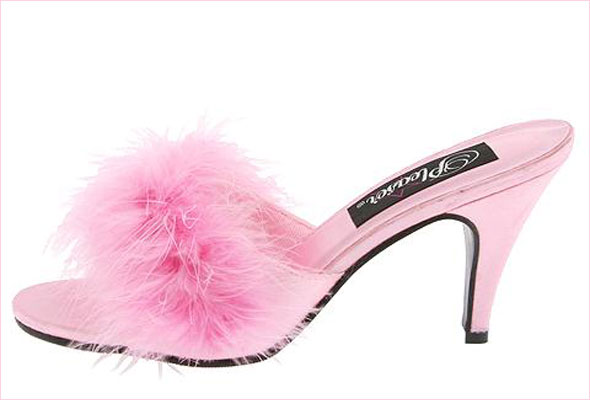 Originally published on May 1, 2011.
A little sage advice: Be careful what you say about yourself, because yesterday's jest could be tomorrow's character-defining statement.
Let me explain. Seventeen years ago, The One and I were invited for a wintry weekend in Washington, CT, long before we ever bought a home there. We were guests of our then brand-spanking-new friends, Matty and Janet R. Janet had worked with The One in real estate for a few years, but this was the second time we were in Matty's company.
How to describe Matty R? Born and raised in the Bronx, he could have walked onto the set of the "The Sopranos," sat down alongside Sal "Big Pussy" Bonpensiero, Paulie Gualtieri, and Silvio Dante, and no one, not even the director, would have been the wiser. He says bootifull when he means beautiful. He's all diamond pinkie rings, sharp suits, and combed-back hair. He hits the racetracks in Saratoga Springs, NY, and Baden Baden, Germany, in equal measure, and usually wins. Bottom line, had it not been for Janet, our worlds never would've collided. Read more "If I Were a Mother" »
Enter my mother's kitchen, a domain she's ruled with benign autocracy for more than 59 years, and all physical laws and culinary edicts cease to exist there. It's like finding yourself in the loony world of a Warner Bros. cartoon where pain is comical, time and space are elastic, and gravity acts as if it never heard of Sir Isaac Newton. For example, when making garnish for a dish, my mother will grab a gargantuan bunch of parsley and, with the ferocity of the Tasmanian Devil, buzz through it in seconds, leaving a thimble-size pile of green flecks. She is a human Ginsu knife.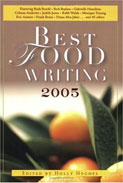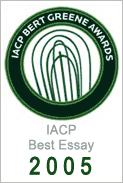 Apparently, in her kitchen, short tempers seem to cause short cooking times, too. Proof: She will fill a pot with water, dump in three fistfuls of dried fava beans, add a 10-ounce link of Portuguese sausage, called chouriço, and crank the flame to high. If she's had a rough day, she'll give the pot a hooded glance, and the soup is roiling in minutes. Whoever said a watched pot never boils never knew my mother.
On her "Me Days," though—peaceful afternoons when all she has to do is write several dozen e-mails, wash and iron my father's underwear, and reorganize the silverware drawer—she'll go through the identical process of soup making. Yet the pot, even though set over the same heat, will only burble, never boil, no matter how long it's been on the stove. Considering her preternatural ways in the kitchen, it's no wonder that until the age of 12 I was terrified that I was a real-life Damien, as depicted in the film The Omen: a prepubescent possessor of dark and supernatural powers. Read more "Devil with a Red Apron on" »