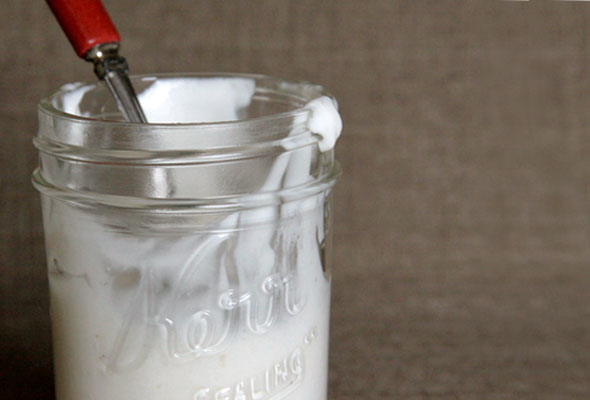 It's the unlikeliest of couples. One thin and popular, the other fat and shunned. Each repelled by the other. But when senselessly beaten into a frenzied submission, oh, how they cave! These two frenemies suddenly give in and embrace one other, creating a more perfect union.
Sound like a bad episode of The Marriage Ref? Not surprising. When these culinary opposites—milk and oil—are thrown together, they act a lot like warring spouses, which makes their participation in the creation of Portuguese maionese de leite (may-o-NEZ duh late), or milk mayonnaise, all the more amazing. Read more "The Secret Behind Milk Mayonnaise" »
There comes a time when even the most beloved and closely held adages need to be challenged. Take Plato's "necessity is the mother of invention." Centuries ago, for example, long before refrigeration, people had to figure out how to preserve food for long periods, especially fallow times, and — boom — salting food, either by packing it in salt (think bacalao) or adding it to a brine (think pickles), was born. I submit that necessity isn't the only path to invention. Laziness can be just as effective and infinitely less work.
At least in our kitchen. Read more "A Better Brine for Chicken" »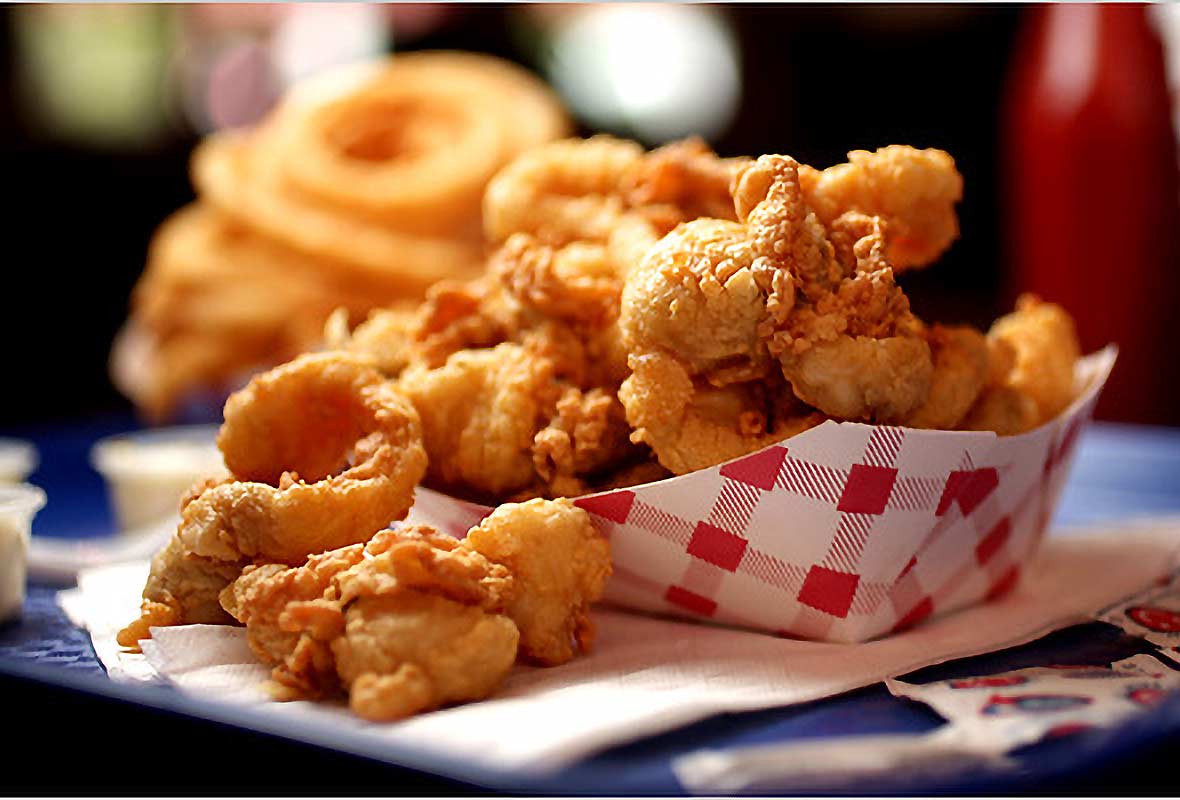 Recapturing a childhood memory is nearly impossible. Chasing after it in a black 1964 Thunderbird convertible with red interior certainly helps.
The memory: lightly fried clams with big, juicy bellies, like the kind I munched on nearly every summer weekend growing up in Swansea, Mass. The car, owned by my friend Bob Pidkameny: a nod to my godfather, a local celebrity and stock car driver, who would pile my two cousins and me into whatever sleek beauty he was tinkering with and take us to Macray's in Westport, Mass. There we sat—three lard slicks—digging into red-and-white cardboard boxes, while screams from the riders on the Comet, the wooden roller coaster at a nearby amusement park, floated across the highway. Read more "In a '64 T-Bird, Chasing a Date with a Clam" »