The warnings are everywhere. On TV, radio, even NYC sidewalks. Cancel Thanksgiving! is the rallying cry. And while I've been pleading with all of you on social media to stay home–exactly as the CDC and this particularly blunt graffiti artist say–I'm not heeding that advice. But it's not a "do-as-I-say-and-not-as-I-do" bait and switch.
The One and I are going to see Momma Leite, but we've been isolating. So has she. We've gotten COVID tests for the fourth time (all negative), so we're hazarding the road trip. Basically, we're bringing our antiseptic bubble to her antiseptic bubble.
Of course, not everyone can isolate for two weeks. And getting a COVID test this close to the holiday is impossible in most places. But there are still ways to have a special day this Thanksgiving–even when you're not together. Read more "How to Have a Satisfying Thanksgiving on Zoom (Honest)" »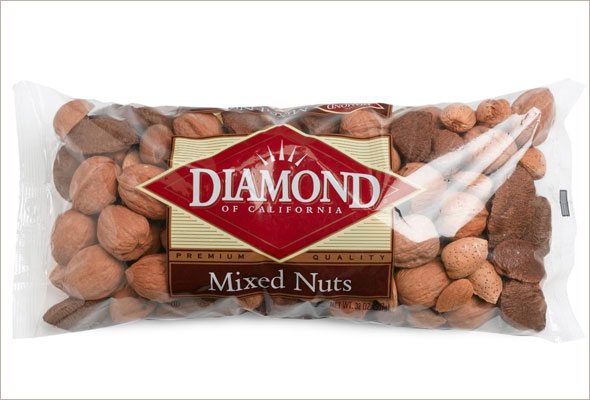 I don't know about you, but I'm very careful with my nuts. I have to be. I'm not allergic or anything, but I hold dear a cabal of prejudices stemming from what amounts to early childhood traumas. And my particular brand of nut crazy kicks in big time at this time of year.
It started in November 1966, when we moved into our new home, which my dad built. My mother had a holiday tradition of setting out a bowl of Diamond mixed nuts in the shell on the low-slung living room coffee table. (Momma Leite was mightily influenced by mid-century Danish design.) My dad had his own ritual, which he brought over from Portugal: making an "X" in the bottom of a dozen or so chestnuts and tossing them in the oven.
Surrounded by mixed nuts, I grew curious. I grabbed the heavy etched nutcracker, the kind that could do damage to a two-pound lobster, and had at it. It was then I began to understand that not all nuts are created equal.
Let me break it down for you:
Walnuts were the hardest nut to crack. Anytime I tried to get one into the cracker, it ricocheted off glasses, vases, or the hi-fi, and eventually wobbled under the furniture, only to be found by my panic-stricken mother sometime in February. Read more "Emotional Baggage About a Bag of Holiday Nuts" »
Oh, the good old days. That photo was taken Thanksgiving dinner two years ago. Our niece, Megan, made those T-shirts for us. All eight of us. The day was a happy jumble of parade watching, cooking, dancing, dancing while cooking, some football (well, we had our nephews with us, what were we to do?), and eating. Lots and lots of eating.
This year's different, for oh-so-many reasons. Coronavirus, obviously. But, even more devastating to us, my dad died in January. I haven't spent Thanksgiving in Swansea, MA, with my parents in years, so The One and I decided to visit Momma Leite for a few days over the holiday weekend this year. That means more COVID tests and more isolation. Oh joy! Oh rapture!
At first, we thought, to hell with a big Thanksgiving dinner! Just being with Momma is enough. That lasted all of two minutes. We both love everything Thanksgiving–the decorating, shopping, cooking, eating, and leftovers. So we'll be damned if we don't make this year count. Read more "We're Having a Small Thanksgiving, and I'm Okay With That" »