Hello!
I got to tell you, it's wicked weird (can you tell I'm from New England?) writing an About Me page after 24 years in the business.
But every day more and more new readers discover Leite's Culinaria, and some ask, "Who's the big guy with the bigger hair?"
So here goes.
I'm David Leite, a food writer, cookbook author, memoirist, cooking teacher, and website founder. I've been all about food since I was a babe in arms. Just take a look at my first birthday photo. Yup, that's me with frosting all over my hands and face.
Couldn't resist then, can't resist now.
Growing Up Portuguese
I grew up in a Portuguese American family, with my parents, grandparents, and godparents living in three apartments in the same house in Fall River, Massachusetts. Some of my earliest memories are about food.
My grandmother Vovo Costa, would drag a chair over to the counter, drape my grandfather's shirt over me like a huge smock, and lift me up.
Standing on the chair, I'd help her stir soups, pop fava beans out of their pods, and make the only sweet she ever baked: buttery cornbread.
Writing for Newspapers and Magazines
I began writing about food part-time in 1998 while I was still an advertising copywriter.
My first article was the cover story for the food section of the Chicago Sun-Times about filming my mom making her beloved dishes. I wrote several more times for them about the foods of the 20th century and tea.
After that, I began writing for The Los Angeles Times and Washington Post, mainly about Portuguese food, such as the history of pastéis de nata or the ubiquitous hot sauce of Portugal.
About two years later, I started contributing to Bon Appétit, writing about my love affair with my Viking stove, my problems cooking goose, and traveling to Lisbon for the first time.
What followed was my peripatetic decade of contributing a bunch of publications, including the New York Times, Martha Stewart Living, Saveur, Gourmet, Food & Wine, Yankee, Men's Health, and Charlotte Observer, among others.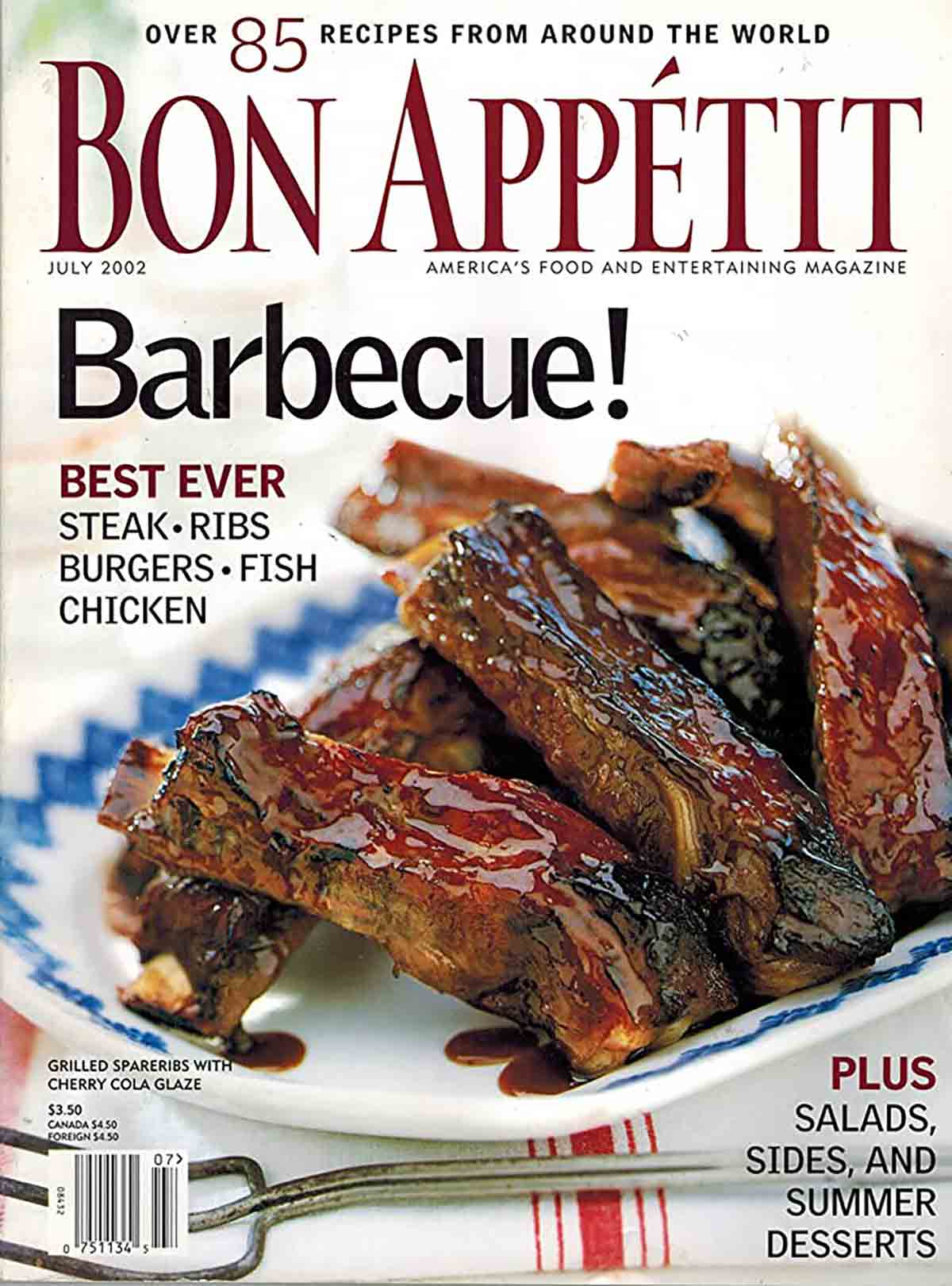 ---
Studying and Teaching Cooking & Baking
While my food writing career was taking off, my love for cooking continued to grow. I study cooking and baking at the French Culinary Institute, Peter Kump Cooking School, and the Institute of Culinary Education, all in New York City.

My love of sharing knowledge led me to teach cooking classes at ICE, as well as across the country in stores, such as William Sonoma, schools, on cruise lines (Holland America and National Geographic Expeditions), and in private homes. Through teaching, I realized how much people wanted to cook but needed simple, easy ways to pull it off.
Central Market's Passaporte Portugal

In September 2023, I was so proud to be part of Texas's Central Market's incredible, colossal, jaw-dropping two-week Passporte Portugal event. From September 13 to the 26, all ten Central Market locations in Texas were kitted out with everything Portuguese. More than 600 foods and wines will be featured–some such as the Alentejan pork, Azorean pineapple, and pastéis de nata for the very first time.
I worked closely with the Central Market team for several months in the role of "Portuguese expert," helping them make sure this is the most authentic event of Portuguese cuisine and culture ever produced in Texas. (And let me tell you, it was.)
On top of that, I led cooking classes, tastings, wine and food pairings, book signings, and so much more.
---
Creating Leite's Culinaria
In 1999, I created Leite's Culinaria, mostly as a way of posting the handful of articles I had written for newspapers and magazines. (This was looong before Google, Facebook, and Twitter.) Still, I was lucky enough that people discovered my site. And many of them asked for specific recipes.
Since I was miserable at my advertising job, I happily obliged. Not long after, I began posting recipes from new cookbooks. LC was the very first website to offer 100% tested recipes from cookbooks to the public. All the while, the site grew in size, popularity, and trustworthiness.
Leite's Culinaria: A Hub for Food Lovers
Through Leite's Culinaria, I had the opportunity to blend my love of food writing and cooking to create a space that has become a haven for food lovers. The website not only hosts my written works but has also evolved into a comprehensive platform for learning and engaging with cookbooks, writers, and stories from around the world. We have thousands of meticulously tested recipes, insightful articles, and an active community of food enthusiasts.
Thousands of recipes that have been tested by our more than 150 recipe testers, with more than 5,000 years of combined cooking and baking experience!
Tips, FAQs, ingredients notes, and thousands of tester reviews to make cooking our recipes easier
Humorous, award-winning articles from first-time writers to Pulitzer Prize winners
Episodes of our podcast "Talking With My Mouth Full"
Cooking how-tos articles and vidoes
A thoughtful, responsive group of folks who love chatting with you!
James Beard Awards and the New York Times
I've been blessed to have won three James Beard Awards, the Oscars of the food world. Two were for Leite's Culinaria. In 2006, I was lucky to be the first person to win a Beard Award for a website, an honor I received the following year.
In 2008, I also won for my New York Times article, In a '64 T-Bird, Chasing a Date with a Clam, which was about one of my all-time favorite foods: fried clams. And the following year, 2009, I was nominated for a Beard award for my article about chocolate chip cookies.
---
My Books
Through it all, I wrote two books. The first was a cookbook, The New Portuguese Table, that honors my classic Portuguese heritage while highlighting new and exciting foods, chefs, and recipes in contemporary Portugal. I was thrilled that it went on to win the 2010 IACP/Julia Child Award for First Book.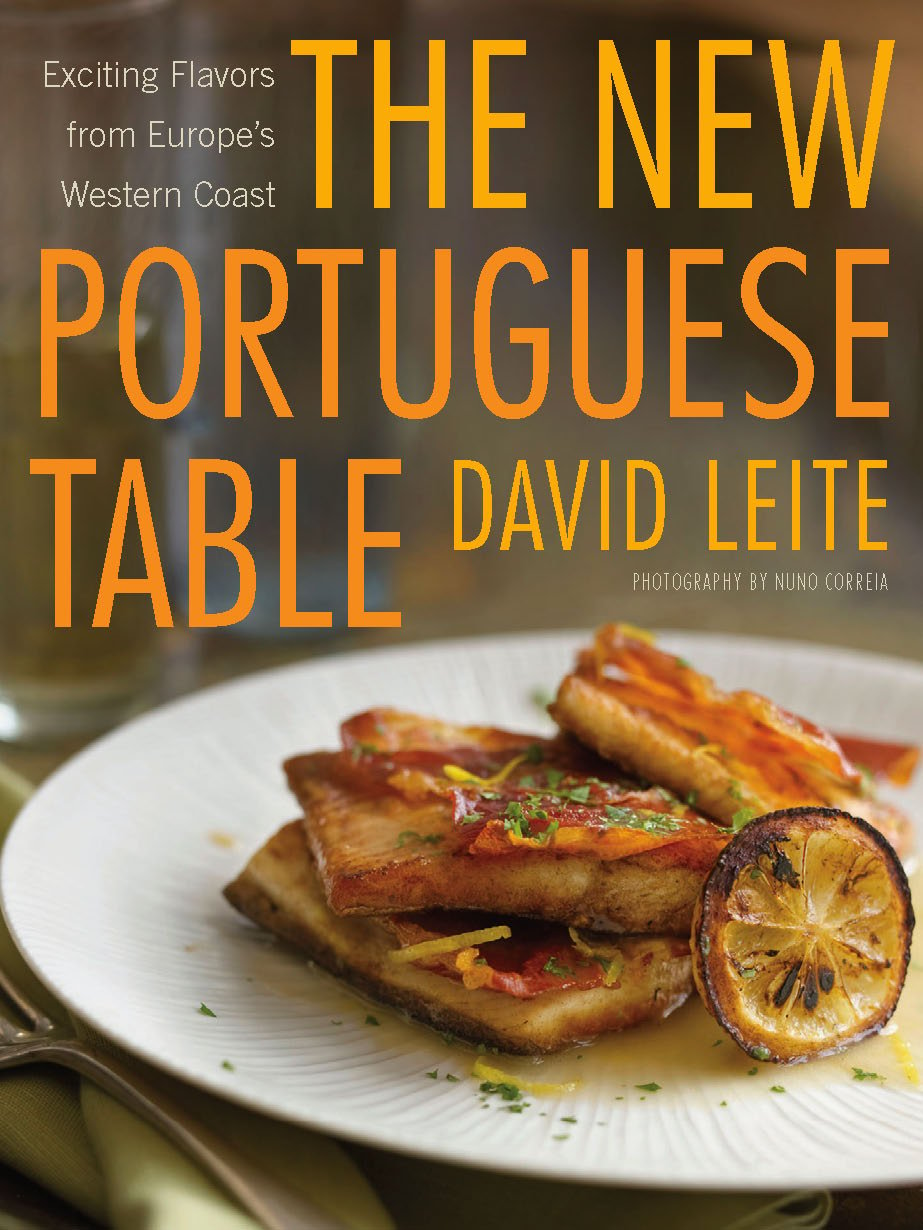 My Cookbook
The New Portuguese Table
"David Leite takes you right to the heart of the good stuff, scrupulously (and appetizingly) exploring and explaining an egregiously overlooked and unappreciated range of flavors and ingredients. Portugal once ruled the known world, and the recipes in this book are–in many ways–the history of the world–on your plate."
—Anthony Bourdain
I then try something different. I had a hard story to tell, but I wanted to tell it. I decided to open up about my struggle with manic depression, grappling with my sexual orientation, and the shame I felt about being Portuguese. It culminated in Notes on a Banana.
My Memoir
Notes on a Banana
"Leite bravely lets us into his world filled with family, food, mental illness and his struggle with coming to terms with his sexual identity . . . a beautifully-written book . . . poignant and rich, as some of us who love Leite's work, have come to expect."–Forbes
"Excellent…splendid and entertaining."–Dick Cavett
---
TV & Radio Appearances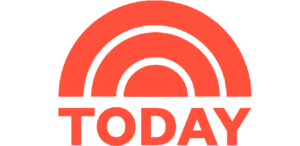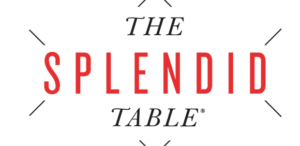 Throughout my career, I've been a guest as well as a host on many TV and radio programs. As a food writer, cooking teacher, and Portuguese food expert, I was on:
---
A Taste of Portugal Spice Blend
As a kid, I loved watching the women in my family cook. And for so many dishes, they used the same ingredients that created the incomparable, ubiquitous flavors of my childhood.
When I wrote The New Portuguese Table, it seemed to me there had to be an easier way to get the same flavors without having to start from scratch every time.
That's when I created a spice paste that evolved into A Taste of Portugal spice blend. It has all the familiar, comforting flavors of Portugal in one jar. The mix is an homage to my family's wonderful cooks and their dishes. You can order the spice blend at World Spice.
---
The Internet's Favorite Cookies
If you've ever aged your cookie dough in the fridge for 36 hours or sprinkled it with sea salt before baking, chances are kinda maybe it had something to do with my New York Times article Perfection? Hint: It's Warm and Has a Secret.
For six months I researched how to make a better chocolate chip cookie, and spoke to some of the country's best bakers, cookbook authors, and chocolate makers.
The article compiled all my findings to create what some have said are the best chocolate chip cookies they've ever made. Of course, I'm biased, but I do think they're amazing.
The One
What started as a joke at a cocktail party, turned into an enduring nickname for more than 30 years.
When I was an advertising copywriter, I took Alan, my then-boyfriend of several months, to a cocktail party for work. Trying to sound witty, I introduced him to my boss as, "The One Who Brings Me Love, Joy, and Happiness on a Daily Basis." She laughed, and the name stuck.
I joke that "daily basis" dropped off not long after, and that "love, joy, and happiness" depends on how much he annoys. But after 30 years, we're here and still cooking, eating, and traveling together.
What's even more heartwarming is that you all call him The One, even though you know his name. So thank you!
FAQs About LC & Me
Where can I buy your books?
First, thank you for asking! Both my cookbook and memoir are available at most major booksellers and online, such as Amazon, Barnes & Noble, Target, Walmart, Books A Million, Books a Million, and Powell's.
What is your favorite recipe from your cookbook?
That's like asking, which kid is your favorite child? But I guess I'd be a horrible father because I can name my two favorite recipes: pork and clams and my orange olive oil cake. Hands down.
How much do you really cook at home?
Have you been listening to our podcast Talking With My Mouth Full? In Ep 53: Our Better Halves Spill the Beans, Amy's husband, Scott, and The One joined us and told all.

The truth is, The One cooks more of our day-to-day meals. I slide into the kitchen for recipe testing (which is often), some weekend cooking, and when we entertain.
How long have you and The One been together?
Almost 30 years. Which is like 72 in straight years.
Why is a milkman LC's mascot?
Good question! My last name means "milk" in Portuguese. When I was a kid, my mother would tease, "Hey, kiddo! Do you know you're the milkman's son?"

Confused, I didn't understand how old man Lawton was my dad. It took a few more years, to get the joke. My dad, whose name was Manny, is the namesake behind our very own Manny the Milkman.