Recipes from United Tastes of Texas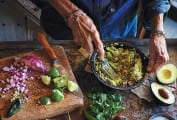 Authentic as heck with its minimalistic approach that keeps ingredients to the essentials.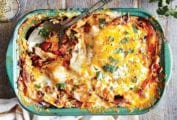 Whoever created this American classic knew what they were doing. We're talking layers of smoked chicken, roasted peppers, and corn tortillas that are smothered in cheese and baked until gobsmackingly delicious.