These vegan mashed potatoes have all of the flavor of real mashed potatoes and none of the detriments you might expect. Extra-virgin olive oil, unsweetened nondairy milk, and herbs do all the heavy lifting.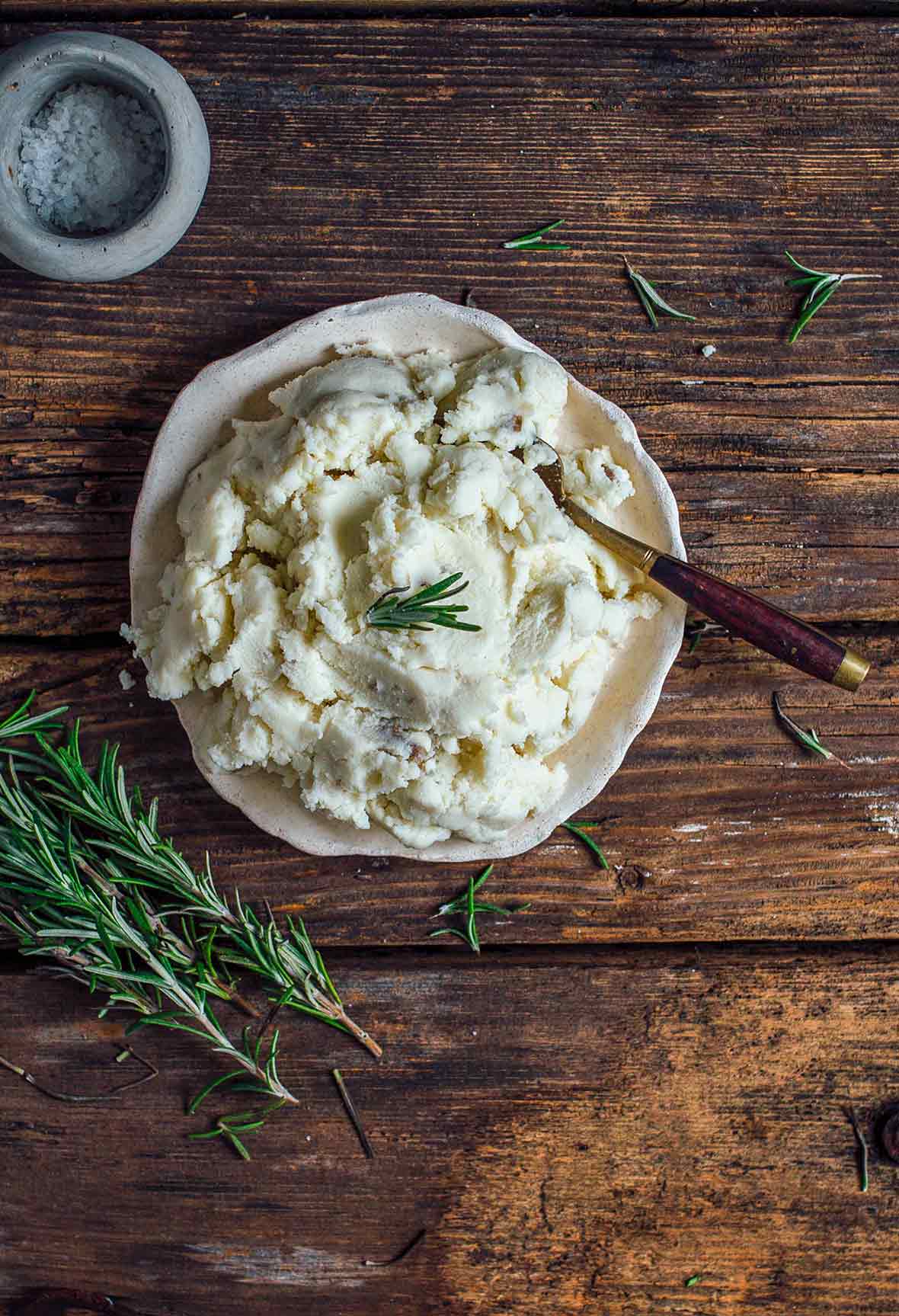 Vegan Mashed Potatoes
Quick Glance
Quick Glance
10 M
30 M

Serves 6
Print Recipe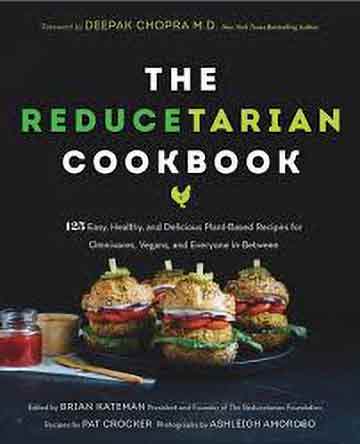 Ingredients
For the vegan mashed potatoes
For serving (optional)
Directions
Make the vegan mashed potatoes
Cut smaller potatoes in half and larger ones into quarters. Place the potatoes in a large pot and add enough cold water to cover. Add 1 to 2 teaspoons salt and bring to a boil over high heat. Reduce the heat to a simmer and cook until fork-tender, about 20 minutes, depending on their size.
Just before the potatoes finish cooking, heat the non-dairy milk in a saucepan or microwave until very warm.
Drain the potatoes, reserving 1/4 cup of the cooking water. Return the potatoes to the pot, add the olive oil and the warm non-dairy milk, and mash using a potato masher. If a creamier texture is desired, beat in an additional 1/4 cup non-dairy milk and some or all of the reserved potato cooking water. Taste and add salt and pepper, to taste.
To serve
Plop the vegan mashed potatoes in a serving bowl and, if desired, stir in any of the optional stir-ins, whether browned onions, chopped herbs, or vegan Parmesan cheese. Serve immediately.
Print Recipe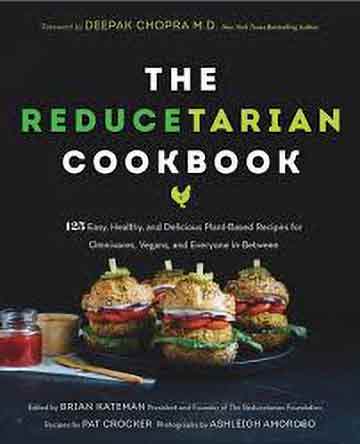 Vegan Parmesan Cheese Variation
Recipe Testers' Tips

These are my kind of mashed potatoes: straight-up potato flavor, rustic skins-on texture, and not too much gut-busting richness.
I've made mashed potatoes with chicken stock instead of milk and they always look a bit anemic, but the cashew milk ensured that these potatoes looked and tasted robustly creamy. My husband vaguely noticed that the dish wasn't as rich as his favorite version, but he wasn't able to pinpoint the missing butter and milk as the culprits. Regardless, he enjoyed this much healthier mash almost as much as the "real" thing.
I was pleasantly surprised that the cashew milk added no alternative flavor whatsoever. (I'm a novice with using non-dairy milks, and I had anticipated that there would be some underlying nuttiness despite the "unflavored" labeling. I was also not aware that nut milks are relatively low in calories and fat = bonus!)
I used Yukon gold potatoes and all of the optional toppings: vegan Parmesan, sautéed onion, and chopped scallions in place of chives. The toppings aren't essential, but they do give these potatoes (or any non-vegan potatoes) an exciting "ta-dah" moment! I definitely needed the extra 1/4 cup cashew milk as well as the extra 1/4 cup of reserved cooking water to get enough creaminess.
As for the vegan Parmesan cheese, this stuff is great! Not exactly a substitute for Parmesan, in my taste book, but still savory and delicious. Glad it made extra so I can sprinkle it on veggies, toast, and ????

I had intended to use yellow Yukon Gold potatoes for these vegan mashed potatoes but I spotted some beautiful small red potatoes at my farmers market and went with those instead. These were so clean I barely rinsed them. I would not have wanted to scrub their delicate skin.
My potatoes needed no extra milk, nor did they need any of the reserved cooking water. I salted and peppered multiple times, because the potatoes needed more than I was comfortable adding initially. My rendition varied from the photo because I do not see any peels in the photo but I saw plenty in mine.
I used Oatly, oat milk, my favorite of the plant-based milks available commercially. It is Swedish, in high demand, and can be somewhat difficult to locate. (I actually bought a cup from my neighborhood cafe to use for this recipe!)
I garnished with onion browned as directed in coconut oil. I additionally garnished with fresh dill, since I had an ample supply and, for me, nothing goes better with potatoes and onions than dill. Had I not used the onion, I might have garnished with chopped chives.
This would make 4 very large servings—too large, by my potato appetite.
Vegan Mashed Potatoes Recipe © 2018 Pat Crocker | Brian Kateman. Photo © 2018
Ashleigh Amoroso
. All rights reserved. All materials used with permission.
If you make this recipe, snap a photo and hashtag it #LeitesCulinaria. We'd love to see your creations on Instagram, Facebook, and Twitter.