Our 5 favorite Alex Guarnaschelli recipes run the gamut from ribs and osso bucco to lasagna and ice cream pie. If you're a fan of this creative, down-to-earth chef, you gotta make one of these classics.
St. Louis style ribs start with a sweet and spicy dry rub. Then we double down with tangy, sweet barbecue sauce made with red-wine vinegar and blackstrap molasses. Guaranteed to wobble knees.
Recipe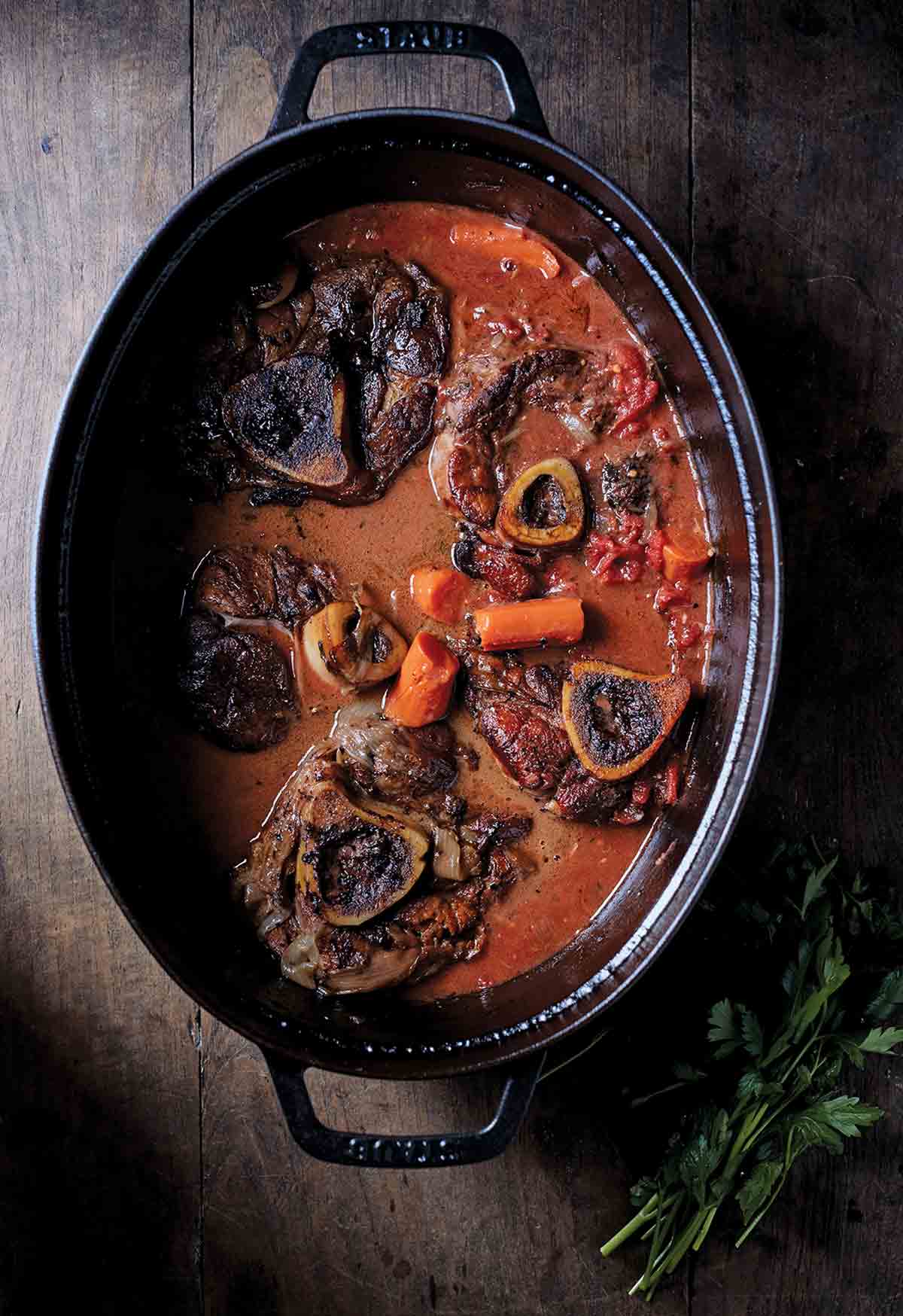 This veal osso bucco by Alex Guarnaschelli is comfort food personified. Veal shanks, onions, carrots, garlic, white wine, beef stock, and tomatoes are braised for more than 2 hours until falling-apart tender.
Recipe
Cacciatore means "hunter's style" and I always imagine a group of hunter gathered around a fire digging into bowls of this. It's the same way I imagine the crew from a fishing boat gathered on the dock for some fish stew. This dish is belly warming and tastes great the next day.
Recipe
This meatball lasagna is made with layers of rich tomato sauce, lasagna noodles, mini beef and veal meatballs, mozzarella, and ricotta. Italian comfort food at its most amazing.
Recipe
This strawberry ice cream pie is an easy summer dessert made with a crunchy walnut crust, strawberry ice cream, fresh strawberries, and a rich balsamic drizzle.
Recipe
© 2022 Leite's Culinaria. All rights reserved. All materials used with permission.