Recipes from Truly Mexican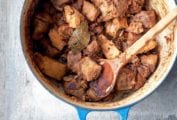 This Mexican carnitas recipe is authentic braised and fried pork that makes for conversation-stopping, fall-apart-tender awesomeness.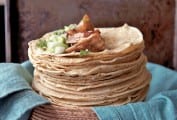 A little pile of tasty meat cushioned by a warm tortilla and electrified by a little salsa. Life is good.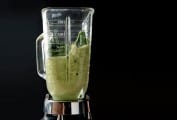 Just like the tart, creamy, slightly soupy condiment you find in Mexico City's incredible taquerias. Pass the tacos, por favor.