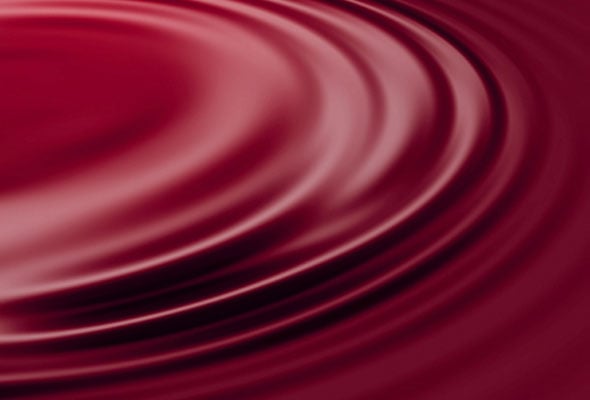 Even if the trees, with their flares of color, didn't belie the late September weather, I'd know it's harvest time in the Douro Valley, home of Portugal's port production, because the only road kill I've seen strewn along perilous switchbacks and cliff-hanging straight-aways are bunches of mangled grapes. Ahead of me, the reason: a wheezing truck loaded with full bushels and workers whose clothes are stained purple. Done for the day, they laugh and carve hunks of cheese with short, flinty knifes and quaff garrafas of wine.
This is the second time in as many years that I've traveled to the Douro Valley at harvest, and listening to the ruckus coming from the back of the truck, I'm convinced it won't be my last. Everything about it — from the snap of the morning chill,w to the colors just taking hold, to the sweet, yeasty smell of the crush — reminds me of growing up in New England helping my father, a Portuguese expat, make his wine. Suddenly I'm seized by the ziggurat-carved vineyards, the sheen of the river, the easiness of the people. I want to live here, I tell myself. I scan the valley for a mountain to buy.
The mere proximity to port can do that to you. It unloosens the soul, untethers a weighted life. I returned because, well, I simply can't stay away, and I gave myself one week with no recriminations to celebrate. My wine-soaked journey began seven days earlier downriver in Vila Nova de Gaia at Ramos Pinto, a venerable Portuguese port maker, at a private tasting of 15 wines with another boisterous group, this one British. It was only 11 a.m., and I was loathed to spit (half the pleasure of drinking port is the warm buzz it offers), but I had to make it through to one of my favorites: Ramos Pinto 30-year-old Tawny Port. Ten reluctant spits later, a nip was slowly poured into my glass unlocking baked fruits and brushes of cinnamon. I leaned my head back and trickled the liquid over my tongue. It was all dried fruits, burnt orange, and walnuts — with a tinge of lurking toffee. I swallowed, all of it, I didn't care.
As the days bled happily into each other, I developed some new crushes. At the marvelous Restaurante Foz Velha, headed by chef Marco Gômes, I had the powerhouse 2003 Fonseca Vintage Port, with its intense notes of licorice, black fruits, and dark, ripe figs. For the fantastic 1997 Quinta do Noval Late Bottled Vintage Port, all I have are a few scattered tasting notes: "a smoky, fruit nose," "luscious, creamy red fruits," and the perplexing "I'd like to bathe in this." Port's bacchanalian properties must have worked: I have no recollection where I wrote these, and I'm perfectly at peace with that.
While I made my way through more port lodges and restaurants, something caught my palate that never registered before. White port, considered by many to be a lightweight, is routinely overlooked by most port snobs, of which, as my actions duly indicate, I'm not one. Momentarily sated with red ports, and with three days left to my Intemperance Tour, I turned my eye toward one of their fairer cousins. Fonseca Siroco Dry White Port, with its whiff of nuts and mouthful of sultanas and light caramel, stayed with me. But not necessarily on its own. I was taken by the way the Portuguese serve it: on the rocks with a splash of tonic and a twist of lemon or lime or a sprig of fresh mint. With the cocktail culture gone berserk back home (how many times had I been out-poured by a friend with a copy of the bartending guide Mr. Boston?), I knew I had finally found my trump card.
Any semblance of moderation skidded to a halt when on my last day I was invited to the Upper Douro for a tasting of non-fortified red wines from the region's Fab Five: Dirk Van Der Niepoort of Niepoort, Cristiano van Zeller of Quinta do Vale Dona Maria, Tomás Roquette of Quinta do Crasto, Francisco Ferreira of Quinta do Vallado, and Francisco de Olazabal of Quinta do Vale Meão. Labeled the Douro Boys, these five men are suddenly garnering unprecedented media attention for their innovative take on regional winemaking. It began quietly more than a decade ago when, not content to allow port to be their sole sources of income, each decided to take the very best grapes used in port production to make small quantities of powerful, concentrated red wines that could compete on the international scene. Today, all have wines that top the ratings charts.
We gathered under a grape arbor at the sunset-hued Quinta do Vallado, the only color on that misty, gray morning. (Yet again I was among another loud group; this time a gaggle of young, hung-over Norwegian sommeliers-in-training.) A few raindrops pinged the glasses. As the Douro Boys led us through the tasting of 17 wines, their achievements were impressive. Van Der Niepoort poured some 2004 Charme, and instantly a wave of black fruits, tobacco, and a whiff of tea hit my nose. I stuck it in the glass and the aromas only intensified. I sipped, and rolled the wine over my tongue. It had fine structure and mature tannins with some fruits that, in time, will elbow their way to the front, but not in the manner of blockbuster New World wines. This beauty is too sophisticated and well bred for that. The finish was teasingly long and pure mocha.
It was van Zeller's turn, and one of the wines he poured was a 2004 Quinta do Vale Dona Maria C.V. The first thing I noticed was its dark red-purple color. To the nose, it was all mature fruits, plums, and obscenely ripe black cherries. A sip revealed a full body and a long fruit finish, but with 15.5 alcohol, it packed some heat. A bit young, this is a wine meant for cellaring for another year or so. Warning: Only 1,500 bottles were produced — all the more reason to holiday in Portugal.
By this time I was flagging, but I could tell by the seriousness of Roquette's wine maker Susana Esteban, I was to pay attention. Quinta do Crasto's 2004 Touriga Nacional is made from 100 percent Touriga Nacional grapes. It's considered the finest of the five major varietals used for port, and its deep color makes for a dark, intensely fruity aroma and tannins. The wines produced with it are elegant, supple, and have excellent aging potential. Roquette's was no exception. It was powerful, with a full, deep nose of spicy, dark fruits. In the mouth, it didn't disappoint. Velvety tannins and solid acidity balanced nicely, and ended with a lovely, long finish of ripe fruits. I put down the glass, pushed away from the table, and closed my eyes. Is it possible? I asked myself. Yes, it is. I am indeed a man with limits, so I said my goodbyes and headed to my room for a nap.
The truck in front of me trundles to a stop and idles at an intersection. I look into the leathery faces of the workers and wonder if in years past any of them had picked grapes that ended up in the bottles of wine I've tasted throughout the past week. Whether or not it's true, I choose to believe it. The truck's directional blinkers on. It turns right, to Pinhão, and I veer off to the left, reluctant to leave these workers, saddened to depart this region. On my way, I think I spy the perfect house to buy.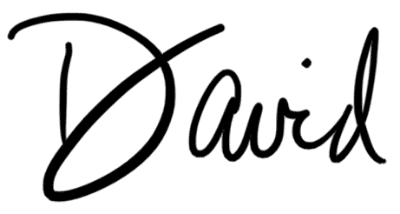 —–
Because of small production, a few of the wines listed below may be hard to find at your local wine merchant. We've supplied online distributors, where available. All of the wines, of course, can be purchase in Portugal, if traveling.
Fonseca Siroco Dry White Port
ARP: $16.99 USD
sherry-lehmann.com
finewinehouse.com
Ramos-Pinto Tawny Port 30 Years Old
ARP: $77.99 USD
thewineclub.com
izowine.com
Quinta do Noval Late Bottled Vintage Port 1997
ARP: $22.95
wine.com
Fonseca Vintage Port 2003
ARP: $98.99 USD
sherry-lehmann.com
Niepoort Charme 2004
ARP: $94.00 USD
vinhoecoisas.pt
Quinta do Vale Dona Maria C.V. 2004
Contact the producer, Vale Dona Maria, for local outlets.
Quinta do Crasto Touriga Nacional 2004
ARP: $75.99 USD
vinhoecoisas.pt