Homemade corned beef is crazy easy to make. It's essentially brisket that's given a makeover of sorts by letting it linger in a brine solution of spices. Variations for slow-cooker corned beef and corned beef and cabbage follows.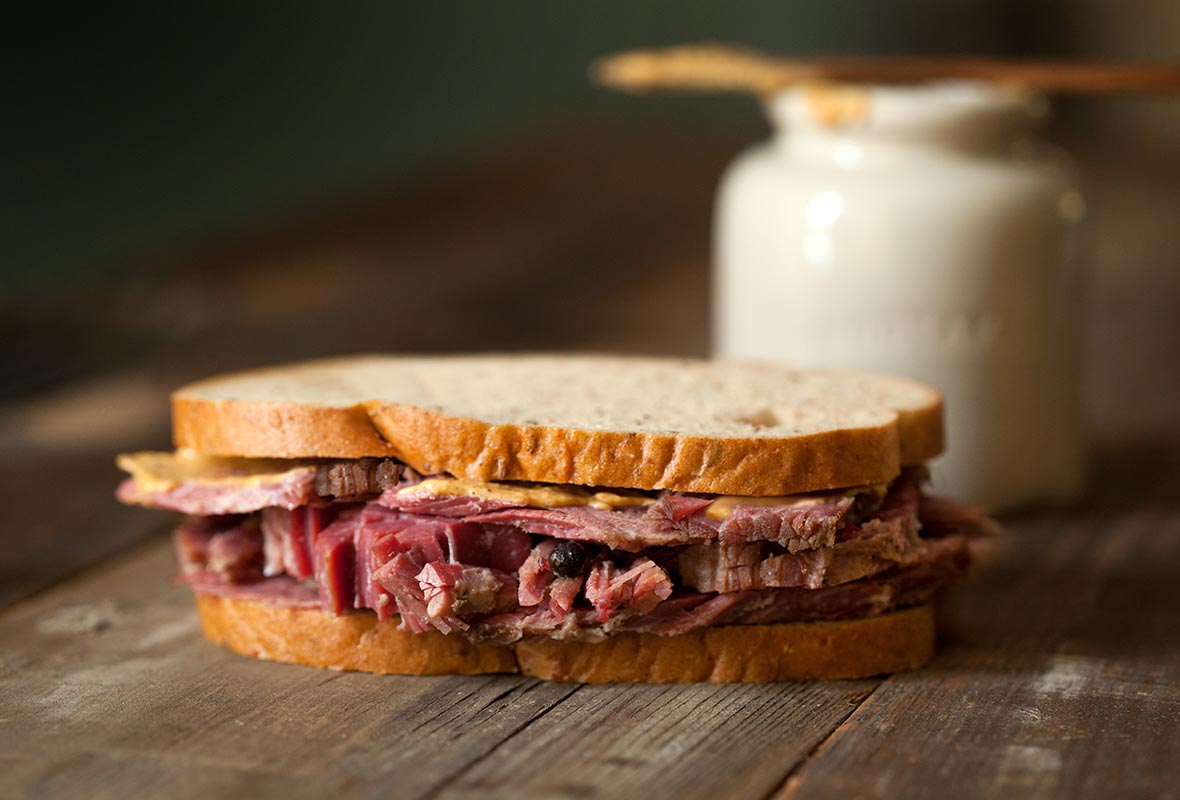 Homemade corned beef is easy and inexpensive and excellent for sandwiches. And what is March 17th without corned beef and cabbage? (For instructions on how to put together this Irish feast, see the variation beneath the recipe.) Also, it turns out corned beef may be good for you. See, corned beef is essentially beef that's lingered in a brine solution, which is essentially a pickling liquid. And have you heard the buzz in recent years about how healthful pickled things are? Ergo, the only logical thing to do is pickle and consume copious quantities of corned beef. Any questions? We thought not. This recipe has been updated. Originally published March 14, 2011.–Renee Schettler Rossi
Homemade Corned Beef
Quick Glance
30 M
5 D, 3 H

Makes 4 1/2 pounds, 8 to 10 servings
Special Equipment: Slow cooker (if following the slow cooker method)
Print Recipe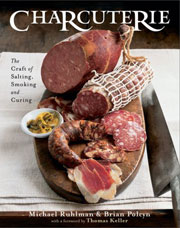 Ingredients
For the pickling spice

2 tablespoons black peppercorns

2 tablespoons mustard seeds

2 tablespoons coriander seeds

2 tablespoons crushed red pepper flakes

2 tablespoons allspice berries

1 tablespoon ground mace

2 small cinnamon sticks, crushed or broken into pieces

2 to 4 bay leaves, crumbled

2 tablespoons whole cloves

1 tablespoon ground ginger

For the brine solution

1 gallon water

2 cups (If you don't have a scale use Morton brand) kosher salt

1/2 cup granulated sugar

1 ounce (5 teaspoons) pink salt* (see

Note

)

3 garlic cloves, minced

2 tablespoons pickling spice (above) (see above recipe or use store-bought)

One 5-pound well-marbled (first-cut) beef brisket
Directions
Make the pickling spice

1. Toss the peppercorns, mustard seeds, and coriander seeds in a small dry skillet and place over medium heat until the spices are lightly toasted. Dump them on a cutting board and smash them with the side of a chef's knife to crack them, being careful so the seeds don't roll all over your counter and onto the floor.

2. Scrape the cracked spices into a large plastic container or glass jar or other nonreactive container and add the remaining ingredients. Stir until completely combined. Cover tightly.

Make the brine solution

3. In a pot that's just large enough to hold the brisket, combine the water, salt, sugar, pink salt, garlic, and 2 tablespoons pickling spice. Bring to a simmer, stirring until the salt and sugar dissolve. Remove the pot from the heat, let the brine cool to room temperature, and then refrigerate until the brine is completely chilled.

4. Place the brisket in the chilled brine and weight it with a plate to keep it submerged. Refrigerate for 5 days, flipping the brisket once or twice.

5. Remove the brisket from the brine solution, discarding the brine. Rinse the brisket thoroughly under cool running water. (Don't worry, you're just rinsing the brine solution from the surface of the brisket. The brine will continue to permeate the beef and work its considerable magic.)

Cook the corned beef
6. To make the corned beef in your slow cooker, see the Slow Cooker Variation below.

To make the corned beef on the stovetop, reach once again for a pot just large enough to hold the brisket. Place the brined brisket inside and add enough water to cover the meat. Add 2 tablespoons pickling spice and bring to a boil, then reduce the heat, cover, and gently simmer for about 3 hours, or until the brisket is fork tender. You want to make certain that there's always enough water to cover the brisket. You may need to occasionally replenish the water if it gets too low.
7. When the corned beef is done, remove it from the cooking liquid, which can be reserved and used to spoon over the corned beef and vegetables, if that's what you're serving (see headnote). Slice the corned beef and serve it warm or cool it, wrap it, and refrigerate it for up to a week. Leftover homemade corned beef works spectacularly well in this Reuben sandwich. It's also not too shabby in this corned beef hash.
*Pink Salt Note
Pink salt is a curing salt containing nitrite. It does a few special things to meat: It changes the flavor, preserves the corned beef's red color, prevents fats from developing rancid flavors, and–most importantly in home curing–prevents many bacteria from growing. It's sold under various brand names, including tinted cure mix (or T.C.M.), DQ Curing Salt, Prague Mix #1, Curing Salt #1 and Insta-Cure Salt #1. Do not buy Insta Cure #2, which is used for air-cured meats that aren't cooked, such as pepperoni, hard salami, genoa salami, proscuitti hams, dried farmers sausage, capicola, and the like. And don't confuse this pink salt with Himalayan pink salt, which is entirely different.

Slow Cooker Variation

Place the brined brisket inside your slow cooker and add enough water to cover the meat. If the entire brisket won't fit, cut off a smaller portion that will fit and reserve the remaining brined brisket. Add 2 tablespoons pickling spice to the slow cooker and cook on low until the brisket is fork-tender, about 7 hours. Remove it from the cooking liquid, which can be reserved for serving if desired. Slice the corned beef and serve it warm or cool it, wrap it, and refrigerate it for up to a week. Curious to hear more about coaxing the perfect corned beef from your slow cooker? Check out what our tester Jackie G. had to say in her TC comment below. (Spoiler alert: She turned her leftover brined brisket into homemade pastrami, natch.)

T-shirt Variation

Corned Beef With Cabbage
Cabbage and bacon are a swell combo. Render the fat from some lardons (batons of cured pork belly or bacon) and sear the cabbage in bacon fat. This flavors the cabbage and gives the edges of the leaves a cool crinkled design of brown and bright green. Add some of the reserved cooking liquid from the corned beef to the pot and cover it so the cabbage steams and becomes tender. Cook the potatoes separately because they look better and brighter, but if you want to cut down on pots you could add sliced potatoes to the cabbage. For a quick meal, add the already cooked corned beef and potatoes to the cabbage, cover the pot, and steam it all together. The liquid that steams the cabbage then becomes a delicious sauce when you stir in a tablespoon of Dijon mustard.
Homemade Corned Beef Recipe © 2005 Michael Ruhlman | Brian Polcyn. Photo © 2015 David Leite. All rights reserved. All recipes and photos used with permission of the publisher.
If you make this recipe, snap a photo and hashtag it #LeitesCulinaria. We'd love to see your creations on Instagram, Facebook, and Twitter.