Sometimes I think there's an iPod implanted in my head, hidden beneath this mop flop of hair. More times than not, there's some song on permanent repeat, looping endlessly through my auditory cortex. Correction: a snippet of a song–what professionals call "a few bars"–and it bores into my brain like a Phillips screwdriver until, out of desperation, I start to hum a different tune, just to try to knock the ineradicable melody out of its groove.
Usually it's a silly refrain that's unrelated from anything in my life du moment. Snappy things. Like the old Enjoli and Oscar Mayer bologna commercials. Or every single jingle Barry Manilow ever wrote.
Sometimes, though, I find there's an emotional frisson, as if my heart created a playlist for my neurons to thrum. Like the time I was tossed aside by The Man Who Proved Not to Be The One–that Brit shitwit who cheated on his not-yet-ex-girlfriend with me and then on me with his not-yet-ex-girlfriend's best friend. For months I couldn't get We Do Not Belong Together from "Sunday in the Park with George" out of my mental music queue.
Lately there's a new song–well, okay, an old song that I just downloaded–that's taken up residence in the glittery jukebox in my head. Maybe it's the warm weather, or the five pounds I lost, or the new meds, but it's a sassy little flirtation that sums up my feelings at the moment: "Come On-A My House" by the incomparable Rosemary Clooney. The One thinks it's a dirty ditty. He thinks Rosemary offering all those apricots, figs, cakes, and Easter eggs really represents unfettered access to her lady parts. I think he thinks too much about lady parts.
I have a hunch the reason why the song's number one with a bullet on my personal music chart has something to do with all the entertaining we've been doing. For the past few weeks I've wanted–just like Rosemary–to jam as many family and friends into our house and stuff them full. With everything. Things I've cooked a hundred times (like tagliatelle with leeks and shrimp and lemon curd cake) as well as things I've yet to try (turducken and whole roast pig, anyone?). I want to hear great roils of laughter rising up and curling over themselves in the corners of the ceiling. I want to serve handsome platters of grilled meats, bowls of potato salad of every imaginable sort, and tray after tray of sweets. I want to pour wine from enormous carafes held high above my guests' glasses while tossing my head back in gut-shaking guffaws at the latest lewd joke and never spill a drop. And more than anything I want everyone to bang on the tables and whistle until the room grows very quiet, which is The One's cue to turn down the lights and shine my iPhone's flashlight app on me as I sing a few ballads from the '40s and '50s, including our song, When I Fall in Love. (Now that I think of it, maybe what I really want is to be a contract player in an old MGM movie.)
Clearly, I'm not alone. Last weekend Kate Morgan Jackson of Framed Cooks invited The One, me, and several other guests over for a languorously long day of food, wine…and song. From her iPod–the one on her sideboard, not in her head–blared 103 songs, all gastronomically related. It started with Red Solo Cup and a chicken-green bean salad for lunch on the patio; transitioned to Hungry Like a Wolf and Cornbread, Molasses and Sassafras Tea for mid-afternoon fortifications in the kitchen; segued to Everyone Eats When They Come to My House underscoring lobster macaroni and cheese in the dining room; and ended up with The Candy Man and dessert in the family room. After more than six hours of music, what didn't I hear? That's right. My darling Rosemary's call for guests. I sent Kate the song, this coquette that has been tickling my medulla oblongata for weeks, as an invitation to come on-a our house. I wonder what she'll send as an RSVP?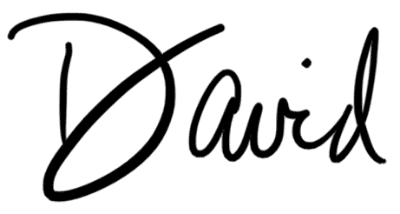 [Editor's Note: Okay. 'fess up. What music do you use to feed your food mood? It can be a particular song or a general genre. We're just curious.]