This Portuguese orange olive oil cake has an unforgettably tender crumb and a citrus smack thanks to fruity olive oil, winter navel oranges, and orange zest.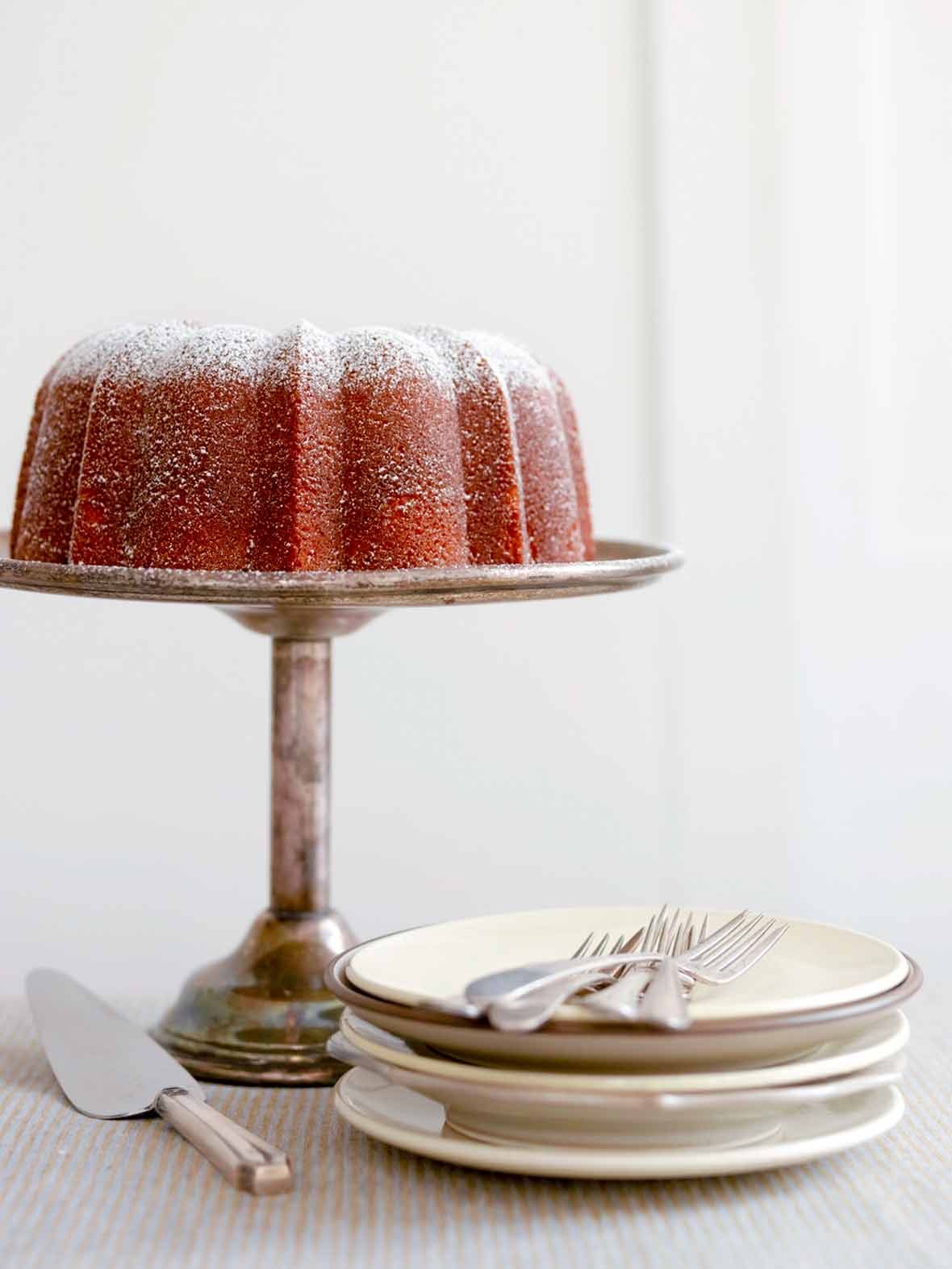 It may not look it, but this orange olive oil cake recipe was, without a doubt, the hardest recipe to develop for my first cookbook, The New Portuguese Table. We made 13 versions of it until I knew it was as good as the recipe I got at Papas, the tiny restaurant up the hill from my apartment in Lisbon. The problem was—and I have no idea if this was intentional—but they gave me a recipe for a classic chiffon cake. Yet their mighty bolo de laranja was dense and rich, and just one slice could satisfy even my appetite.
Friend and Portuguese food scholar Janet Boileau was also smitten with Papas' orange olive oil cake and went to work with me and my recipe tester, Cindi Kruth, trying to figure it out. In the end, it took a call to Lisbon chef Fausto Airioldi to help me get a handle on the dessert. He agreed with me that this was no stinking chiffon cake. It was too full of the bold flavors of Portugal. That's when Cindi and I started from scratch. Several weeks later, we came up with this cake. Originally published October 11, 2010.–David Leite
Portuguese Orange Olive Oil Cake
Quick Glance
20 M
1 H, 30 M

Serves 14 to 16
Special Equipment: 12-cup Bundt or tube pan (Make sure to use a light-colored Bundt pan. A dark one will turn out a cake that sticks and is unpleasantly brown. The pan David uses is Nordic Ware's Anniversary 15-Cup Bundt Pan.)
Print Recipe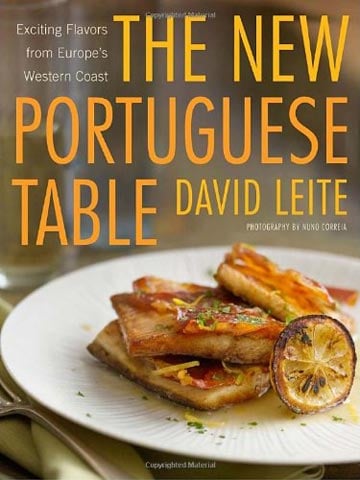 Ingredients
Nonstick baking spray with flour

4 to 5 large navel oranges

3 1/2 cups all-purpose flour

1 1/2 teaspoons baking powder

1 3/4 teaspoons kosher salt

5 large eggs

3 cups granulated sugar

1 1/2 cups mild, fruity extra-virgin olive oil

Confectioners' sugar, for sprinkling
Directions
1. Position a rack in the middle of the oven, remove any racks above, and crank up the heat to 350°F (180°C). Coat a 12-cup Bundt or tube pan with baking spray and set aside.

2. Finely grate the zest of 3 oranges and then squeeze the juice from 4 of them. You should have 1 1/2 cups orange juice; if not, squeeze the 5th orange.

3. Whisk together the flour, baking powder, and salt in a large bowl.

4. In the bowl of a stand mixer fitted with a paddle attachment or with a handheld mixer in a large bowl, beat the eggs on medium-high speed until well combined, about 1 minute. Slowly pour in the granulated sugar and continue to beat until thick and pale yellow, about 3 minutes. Switch to low speed and alternate adding the flour mixture and the oil, starting and ending with the flour and beating until just a few wisps of flour remain. Pour in the orange juice and zest and whirl for a few seconds to bring the batter together.

5. Gently scrape the batter into the prepared pan and bake until a cake tester comes out with a few moist crumbs clinging to it, about 1 1/4 hours. Check the cake occasionally and if the top begins to brown a touch too much, loosely cover it with foil. When the cake is done, transfer the pan to a wire rack and let the cake cool in the pan for 15 minutes. (Don't forget to come back after 15 minutes. Seriously. If the cake remains in the pan too long, the sugars begin to cool and stick to the pan.)

6. Turn the cake out onto the wire rack and let it cool completely. (We know. Resist the temptation.) Place the cake on a covered cake stand and let it sit overnight. (Seriously. This dense, moist, fruity cake only gets better with age. Don't even think about taking a bite until the day after you make it—or even the day after that.) Just before serving, dust with confectioners' sugar.
Portuguese Orange Olive Oil Cake Recipe © 2009 David Leite. Photo © 2009 Nuno Correia. All rights reserved. All recipes and photos used with permission of the publisher.
If you make this recipe, snap a photo and hashtag it #LeitesCulinaria. We'd love to see your creations on Instagram, Facebook, and Twitter.