My introduction to the wonder that is spaghetti alla carbonara was nothing less than ignoble. In the early '90s, I encountered the recipe in a low-fat, low-cholesterol cookbook I had borrowed from my friend Diane, a stick-thin Stairmaster dominatrix. Diane, who has impeccable taste, nonetheless wanted svelte versions of her favorite dishes during the week so that she could splurge on the real thing during weekends. The recipe—which in its unadulterated form is rich with eggs, pancetta, grated cheese, and plenty of freshly ground pepper—was an anemic version of itself. The final dish was a concoction of egg substitute, artificial bacon bits and low-fat grated cheese. After a few bites, I decided to steer clear of the dish—and the book.
Five years later, on a trip to Italy, several friends and I were dining at Vecchia Roma, on the Piazza Campitelli in Rome, and there on the menu was spaghetti alla carbonara. I was resolute in my aversion, and instead ordered risotto with shrimp and whitefish—utterly delicious, but like an ABBA song, I couldn't get carbonara out of my head.
A week later in Bellagio in the Lake Como region, spaghetti alla carbonara appeared again on the menu of a small lakeside restaurant whose name I can't remember, thanks to a bottle of Franciacorta spumante. I was going to pass it up until I read its description."Alla carbonara," the menu said, means "in the manner of the coal miners." (Carbonara and carbone, the Italian word for coal, both derive from the Latin word carbo.) According to this legend, the dish was popular with miners because the few ingredients could easily be carried or, in the case of eggs, pocketed from henhouses on the way to work. When appetites knocked, a simple campfire in the woods was all that was needed to make an elegant meal. The liberal use of pepper is considered a modern-day metaphor for the specks of coal that would inevitably drop from the miners' clothing onto the plates of pasta. (Others say the name comes from the carbon that rose from cooking the dish over a charcoal fire.)
A sucker for a good story, no matter the origin, I committed myself to finding the best spaghetti alla carbonara our trip had to offer. From Bellagio to Milan to Venice, I ordered the same dish, and each time something different was placed in front of me. Some contained cream; others, wild boar; still others had the temerity to sport sauteed onions and garlic, which tipped the balance of flavors.
After arriving home and discovering I had gained 14 pounds (the hazards of research), I briefly entertained the idea of Diane's denuded version from years ago. But the real thing in all its iterations had wooed me and won. Now, would someone pass the Parmigiano-Reggiano, please?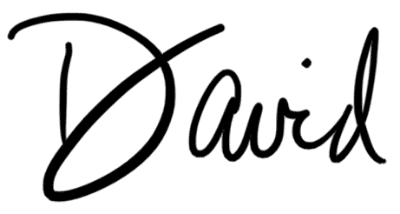 GET THE RECIPE