Milk mayonnaise, a thick luscious treat in Portugal and Spain, is an eggless condiment with all the same richness and flavor as regular mayo. Here's what makes it so special.
It's the unlikeliest of couples. One thin and popular, the other fat and shunned. Each repelled by the other. But when senselessly beaten into a frenzied submission, oh, how they cave! These two frenemies suddenly give in and embrace one other, creating a more perfect union.
Sound like a bad episode of The Marriage Ref? Not surprising. When these culinary opposites—milk and oil—are thrown together, they act a lot like warring spouses, which makes their participation in the creation of Portuguese maionese de leite (may-o-NEZ duh late), or milk mayonnaise, all the more amazing.
I encountered this ghostly white condiment a few years ago in Portugal while trolling the country for recipes for my cookbook. But on our first date I didn't see it in its shocking bare-naked form. Instead it played the role of a fiendishly good green olive dip at Restaurante A Bolota, in the Alentejo. It was so good, in fact, The One didn't stand a chance. I singlehandedly mopped up the entire bowl with hunks of bread while he nattered away with the restaurant owner, Antonieta Cocheirnha Tarouca, and the chef, Ilda Vinagre. When he looked at the bowl then at me, I just shrugged.
After dinner I followed Ilda into the kitchen to watch her whip up silky clouds and clouds of white buttercream-y goodness in her processador (food processor) using nothing but milk, oil, garlic, and a few drops of lemon juice. What? No eggs? How could it be called a "mayonnaise" without eggs? By definition mayonnaise is a sacred emulsification of egg yolks and oil, which makes it, at least to me, the mother of all mother sauces. But Ilda shook her head: "Não ovos." As she scribbled the recipe on the back of an envelope, she explained she wheedled it out of a chef while visiting Brazil. Then she kissed me goodbye and wished me luck.
And luck was certainly what I needed. My every attempt to make a scaled-down version of her restaurant-size mayonnaise recipe ended in a flood of milk with an oil slick on top. Nothing, and I mean nothing, could keep these two together. Ilda, who found the Internet impertinent and cell phones intrusive, was of no immediate help. Eventually I got through to Antonieta who relayed my frantic pleas to the kitchen. The answer that came back changed everything: Don't make it in a food processor. It's far too big for such a small batch. Bingo! Once I switched over to a mini-chop, I had thick, luscious milk mayonnaise and green olive dip oozing from GladWare containers on almost every shelf of my fridge.
Fast forward two years.
After the book came out, I was positive milk mayonnaise would be one of its most interesting, most blogged about recipes. Milk and oil whipped into an emulsion? It defies all logic. Plus it's eggless. How many people out there have egg allergies? They'll beat a path to my door and throw their jewels and Google stock certificates at my feet as thanks for releasing them from their mayo-less prison, I told myself. But nothing. That is until months later, when Kathleen Purvis and Amanda Hesser wrote about the recipe within a day of each other. Kathleen hit it out of the park on the first try. It took Amanda four late-night attempts to get it right. (She had strayed from the recipe by using a hand mixer instead of an immersion blender or small blender.) The next day I had my 15 minutes of social-media fame—but not because of anything I did. (Note to self: In order to boost your Twitter clout, allow yourself to be pimped by Amanda, even when she's exhausted and misreads your recipes.) Questions poured in. Is it really an emulsion or is it just oil-flavored whipped milk (ack! gross)? Can I use cream instead of milk? Is it stable? Can it be flavored?
So I did as I always do when faced with the perplexing conundrums of food science. I called Shirley Corriher, the doyenne of kitchen wizardry and the award-winning author of CookWise and BakeWise.
"Your mayonnaise is a 100-percent, true emulsion," she assured me over the phone. "It's not any kind of a flavored aerated milk." She went on to explain that for any emulsion—mine included—to take hold, one liquid, in this case the milk, has to break down into finer and finer droplets until it gets "juicy," or looser, allowing the oil to get all up in there between the droplets to thicken it.
"You also have two other things going for you," she added. "Milk has natural emulsifiers, making it easier to blend. And the garlic helps to make a sturdier base before adding the oil." What's the role of the lemon juice? "It helps coagulate the milk, but there's not enough to make it curdle," she said.
Shirley also mentioned that adding a touch of cream would make a better emulsion. Figuring if a little cream is better then a lot must be fantastic, I substituted it for all of the milk and ended up with butter before I even poured in the oil. And for stability? I've had my mayos last up to a week with no ill effect (longer, actually, but my publisher's lawyers would have killed me if I said that in the book).
Last, there's that pesky question of whether the mayonnaise can be flavored. Clearly, not enough of you are buying the book because in it I offer four variations: cilantro and ginger, anchovy, curry, and sun-dried tomato—which, in my mayo-nanimousness, I'm including here.
The case of the milk mayonnaise that may or may not really be a mayonnaise is closed.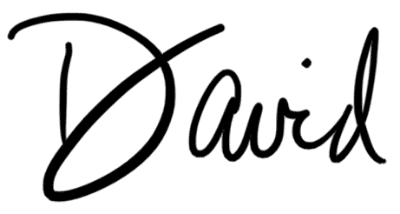 Update August 16, 2014:
I discovered something very interesting about this milk mayonnaise recipe today, and I want to share it with you because I think it could affect your results. I recently bought a new immersion blender, which is my preferred method of making milk mayonnaise. It's less powerful than my older one, and the consistency of the mayonnaise mixture turned out thinner than usual. Hmmmm. So then I really leaned on the blender, but to no avail. That's when I added 2 more tablespoons oil to the milk mayonnaise, and that did the trick to thicken it. So keep in mind: Equipment can affect the success of this recipe.–David