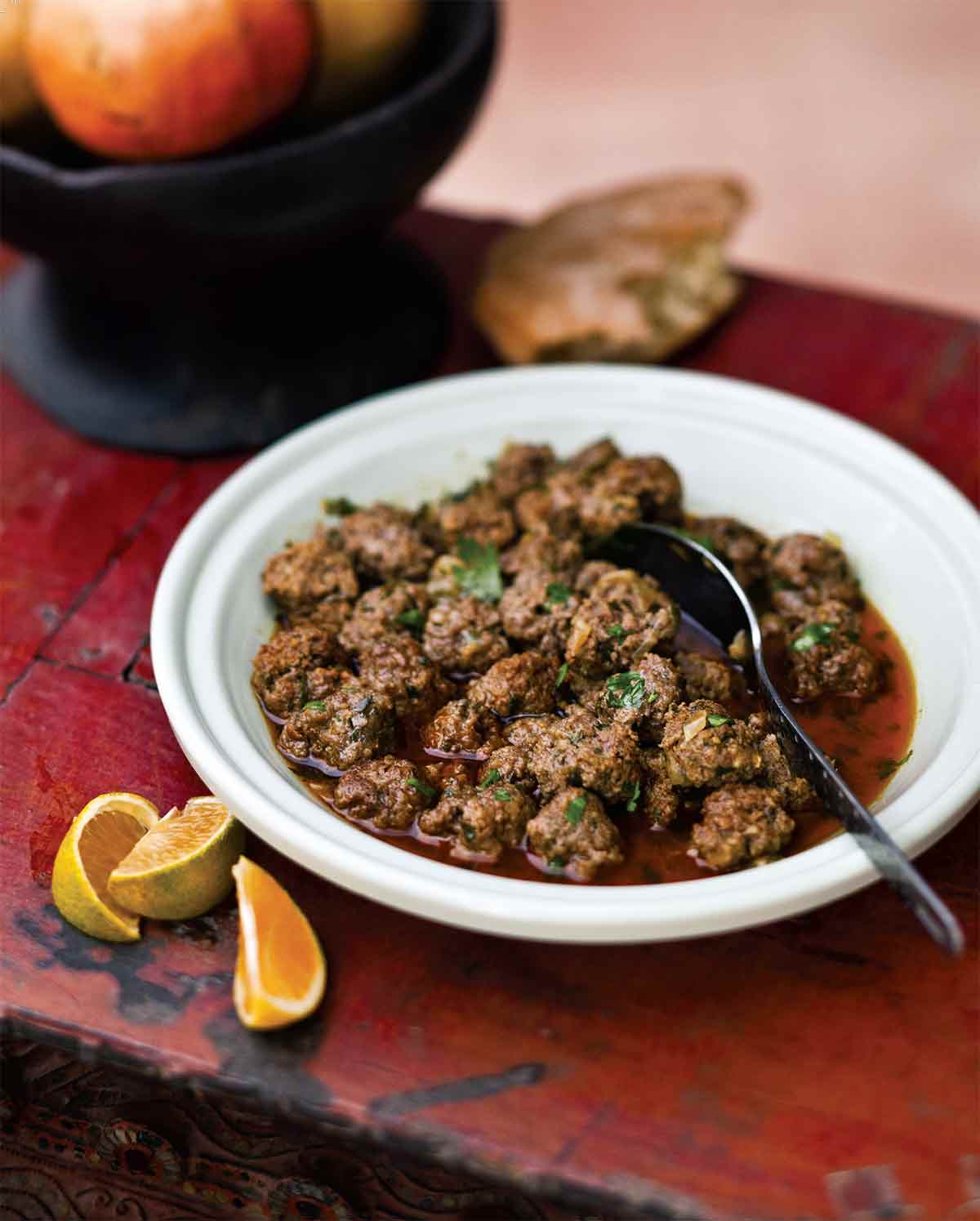 Moroccan Meatballs ~ Kefta Tagine
These Moroccan meatballs, or kefta tagine, are made with spiced ground beef or lamb, and bathed with a buttery saffron-cilantro sauce.
Recipe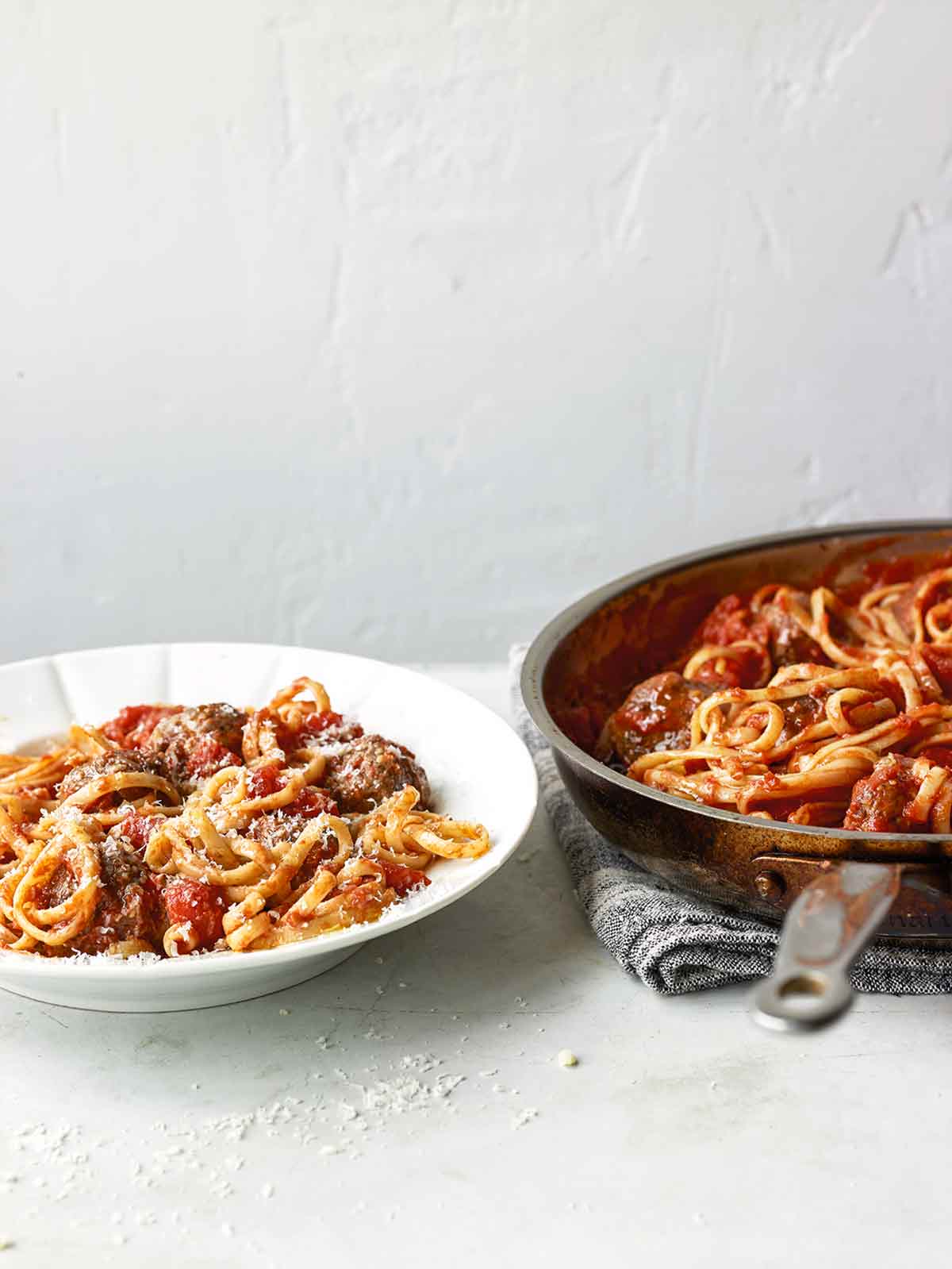 Dorie Greenspan's Spaghetti and Meatballs
This spaghetti and meatballs recipe is everything you'd expect from Dorie Greenspan. It's easy, utterly delicious, and a crowd pleaser. The meatballs take on a unique taste and texture thanks to a couple healthy stealth ingredients.
Recipe
Chorizo Meatballs
These chorizo meatballs are simple to make with ground beef and Spanish pork chorizo, Cheddar cheese, red onion, cilantro, chili powder, cumin, and oregano. Honestly some of the best meatballs we've ever made.
Recipe
Harissa Meatballs Sandwiches
These harissa meatballs sandwiches are spiked with hot sauce and smothered in a spicy tomato sauce and tucked into sub rolls with melted cheese. Comfort food at its most surprising.
Recipe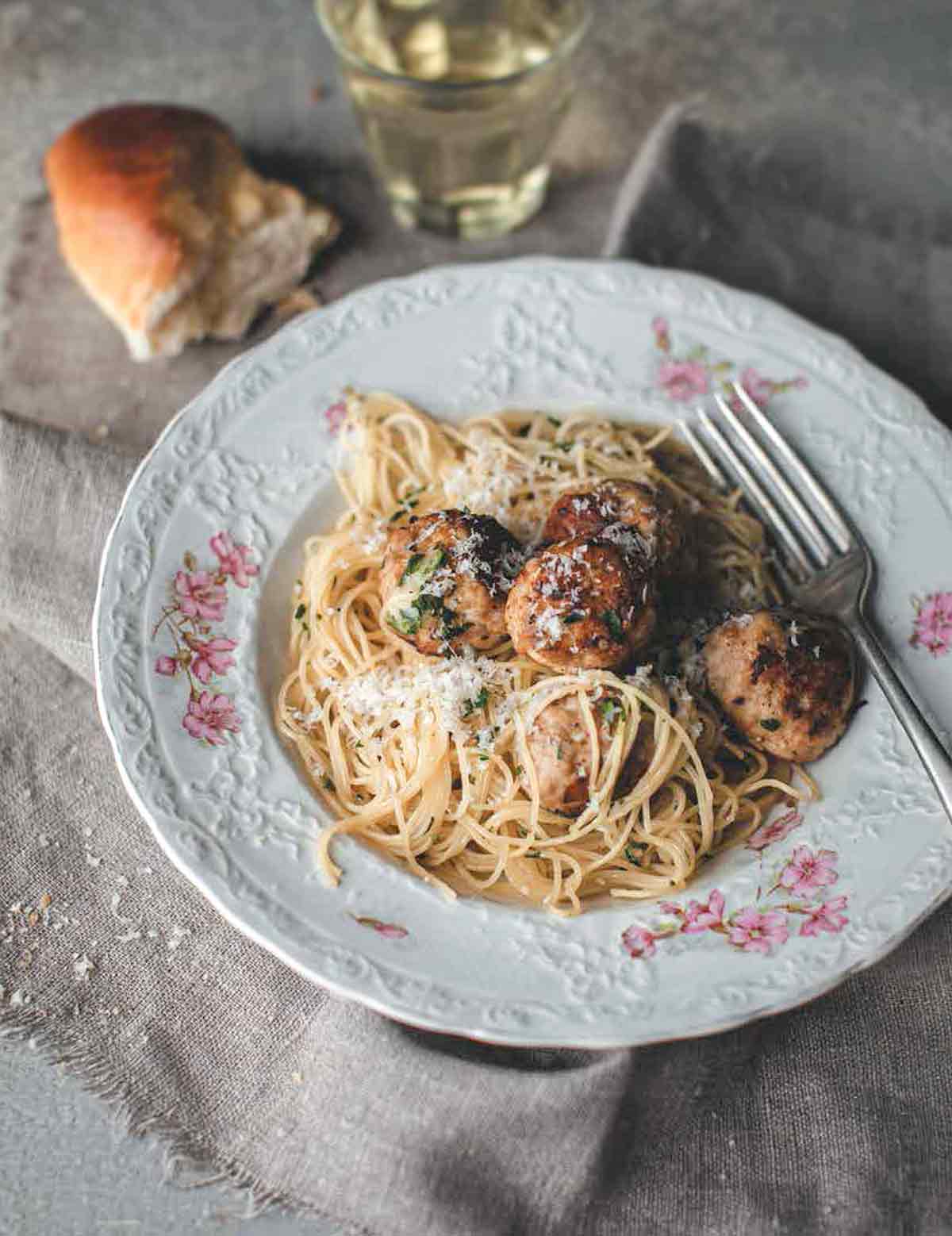 Turkey Meatballs with Angel Hair Pasta
Turkey meatballs with angel hair pasta is a healthy, kid-friendly pasta dinner made with ground turkey and bread crumbs and stuffed with mozzarella. Exactly what you need the next time it's a weeknight and you're wondering what's for dinner.
Recipe
Classic Beef Meatballs
Craving classic beef meatballs but don't want to wait? These juicy, flavorsome beauties are quick to make and never disappoint and can be served any way that you like.
Recipe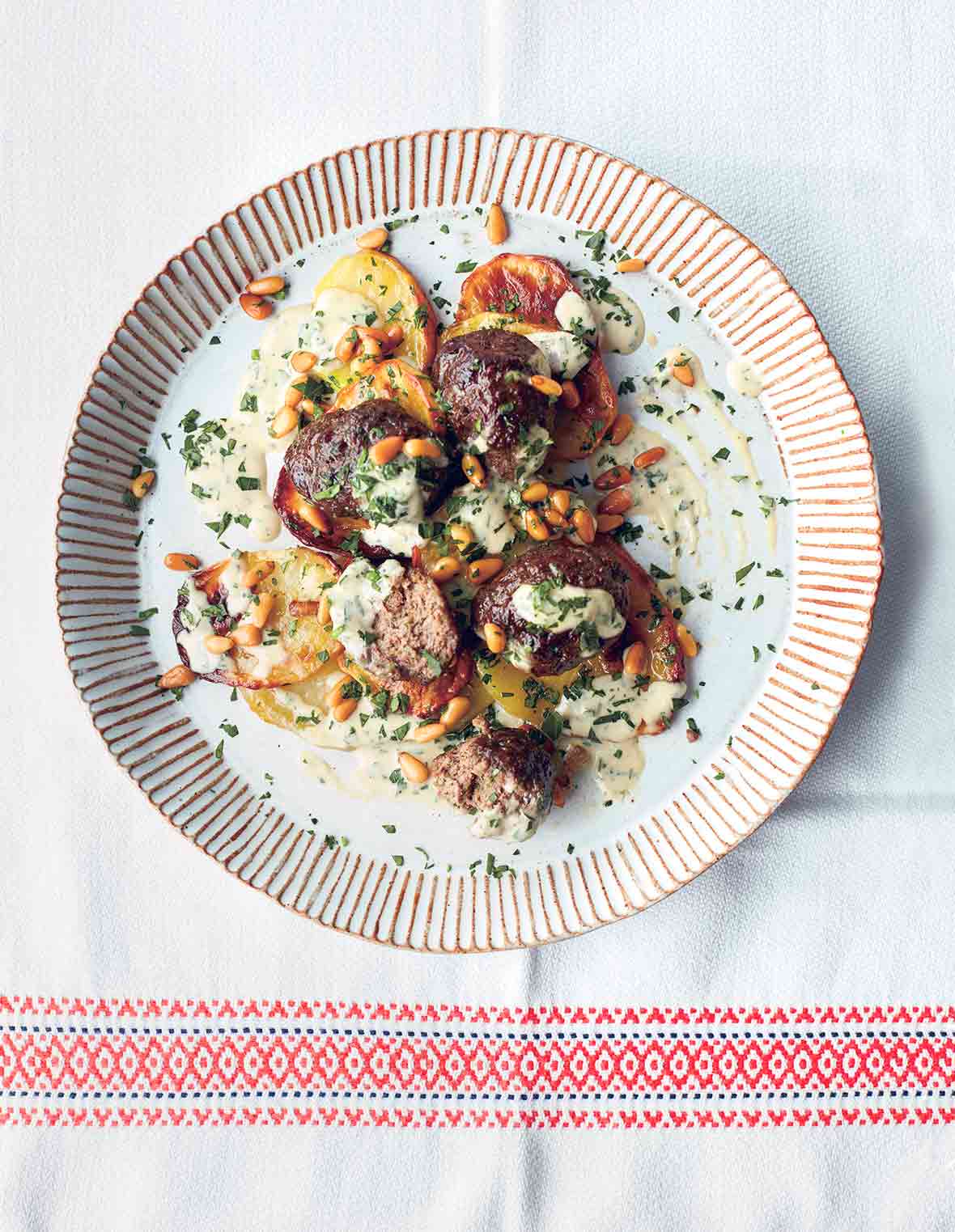 Lamb Meatballs with Tahini ~ Kefte
These lamb meatballs with tahini, a Palestinian specialty also known as kefte, are spiced with cinnamon and allspice, cooked on roasted potatoes so the juices infuse the potatoes with flavor, and finished with a tangy, garlicky, tahini sauce.
Recipe
Chinese Pork Meatballs
These Chinese pork meatballs are a quick, inexpensive, and easy weeknight meal made with ground pork, rice, and soy dipping sauce.
Recipe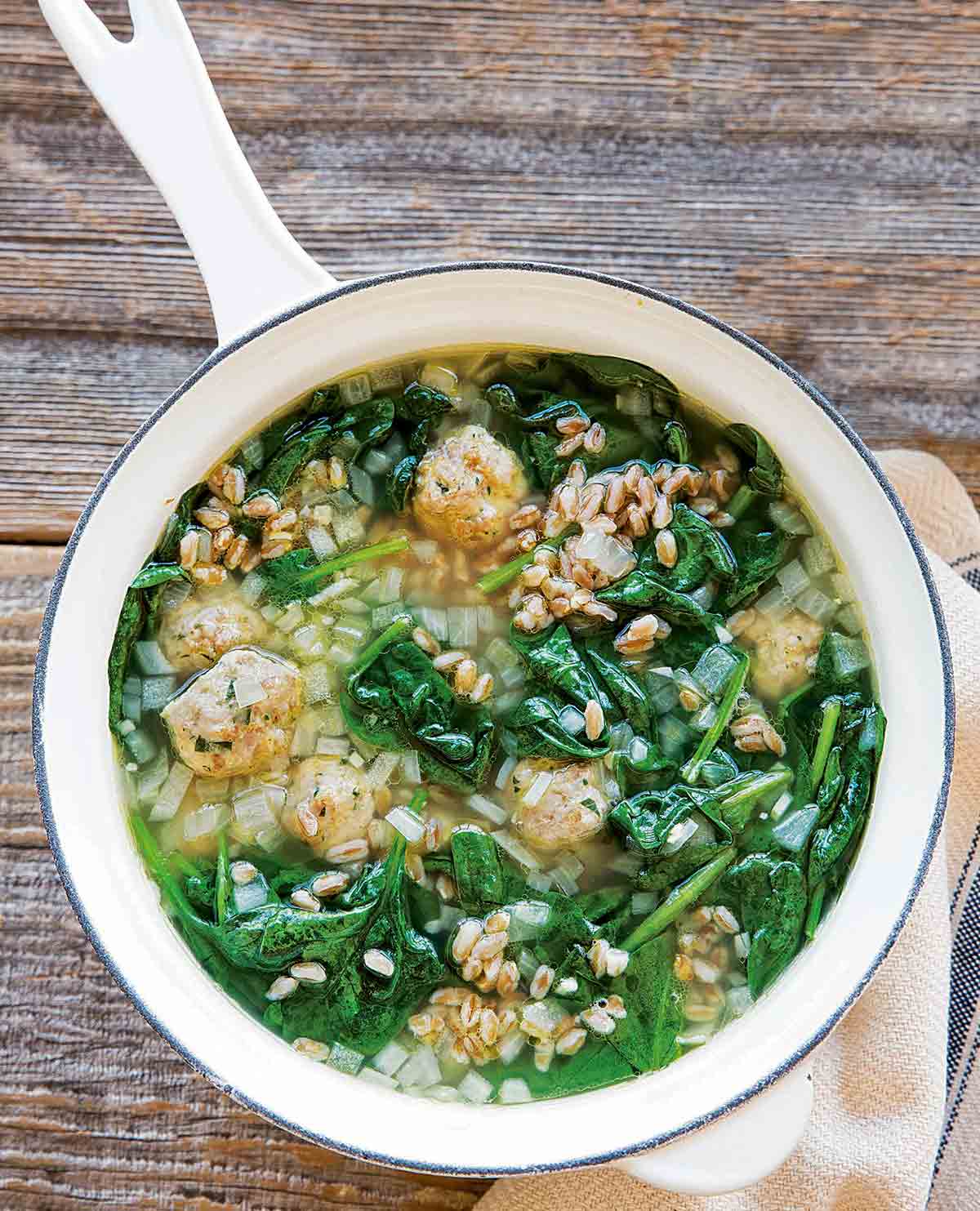 Turkey Meatball Soup
This turkey meatball soup with spinach is a healthier riff on Italian wedding soup and is made using mini meatballs made with turkey. Also includes farro, a nutty whole grain. A weeknight fix that's satisfying, simple, and kid-friendly.
Recipe
Ground Chicken Meatballs
Not only are these ground chicken meatballs easy to make, they can be gussied up any way you (or your toddler) desires.
Recipe