For these chouriço and potato balls (bolinhas de chouriço com batata), sauteed Portuguese sausage, onions, and mashed potatoes are rolled and deep-fried. An excellent hors d'oeuvre, cocktail party nibble, or snack.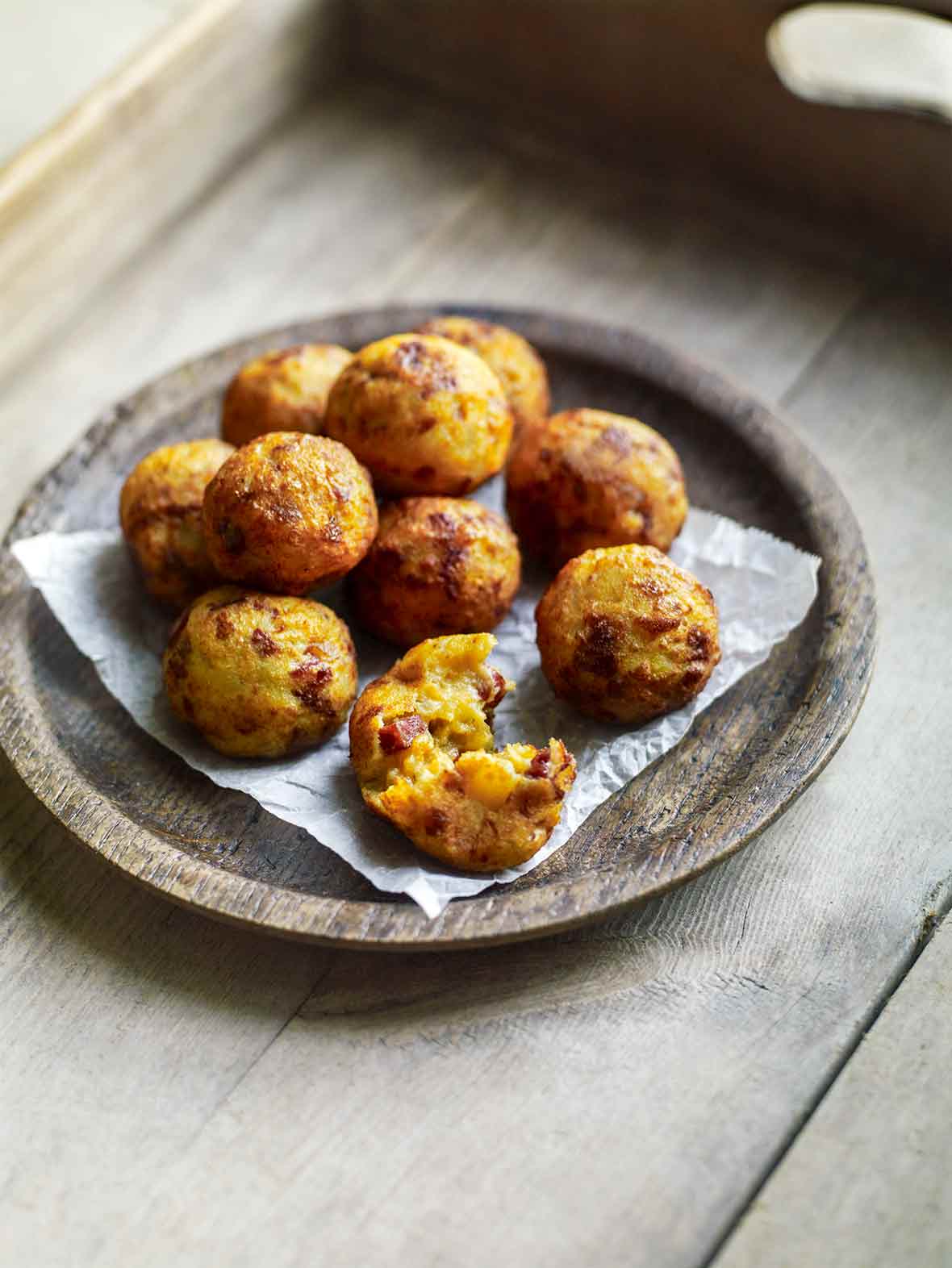 Affectionately dubbed "Portuguese tater tots" by our testers, we can't get enough of these pillowy nuggets of potato-y heaven. They're the ideal cocktail party or dinner party nibble because who can resist sausage and potato in a deep-fried, three-bite, handheld package? We certainly can't.–Angie Zoobkoff
Chouriço and Potato Ball
Quick Glance
1 H, 15 M
1 H, 30 M

Makes about 15
Print Recipe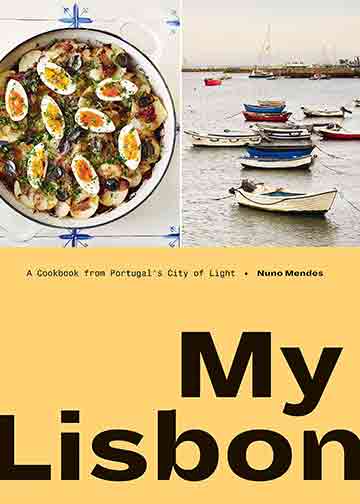 Ingredients
3 russet potatoes (1 3/4 lbs)

2 tablespoons olive oil

2 onions (14 oz), finely chopped

Coarse sea salt and ground white pepper

3 1/2 ounces chouriço*, skin removed, sausage diced

1 3/4 ounces fine dried breadcrumbs

1 large egg, lightly beaten

Mild vegetable oil, for frying
Directions
1. Set a large saucepan almost filled with water over high heat and bring to a boil. Season generously with salt, add the potatoes, and cook until tender, 25 to 30 minutes.

2. Drain the potatoes and set aside until cooled. Peel off the skins and mash the flesh with a fork.

3. In a medium skillet set over medium heat, warm the oil. Stir in the onions and cook until softened, 7 to 10 minutes. Season with salt and pepper. Add the chouriço and continue cooking until the onions caramelize, 7 to 10 minutes longer.

4. In a large bowl, mix together the mashed potatoes and sautéed chouriço and onions. Stir in the breadcrumbs and egg. Shape the mixture into walnut-size balls and chill for 30 minutes.

5. Fill a large, heavy-bottomed pan one-third full with vegetable oil and heat it to 355°F (180°C), or until a cube of bread sizzles and turns golden brown almost immediately. Fry the balls in small batches until golden brown, 2 to 3 minutes. Remove with a slotted spoon and drain on paper towels. Serve warm.
*What is Chouriço?
Chouriço (pronounced sho-ree-zoo), not to be confused with Spanish or Mexican chorizo, is the traditional smoked sausage of Portugal. Sometimes called linguiça, chouriço has considerably less paprika and much more garlic and black pepper than Spanish chorizo. In addition, lots of Portuguese red wine is splashed in to round out the flavor. It's definitely worth seeking out.
Chouriço and Potato Ball Recipe © 2018 Nuno Mendes. Photo © 2018 Andrew Montgomery. All rights reserved. All recipes and photos used with permission of the publisher.
If you make this recipe, snap a photo and hashtag it #LeitesCulinaria. We'd love to see your creations on Instagram, Facebook, and Twitter.