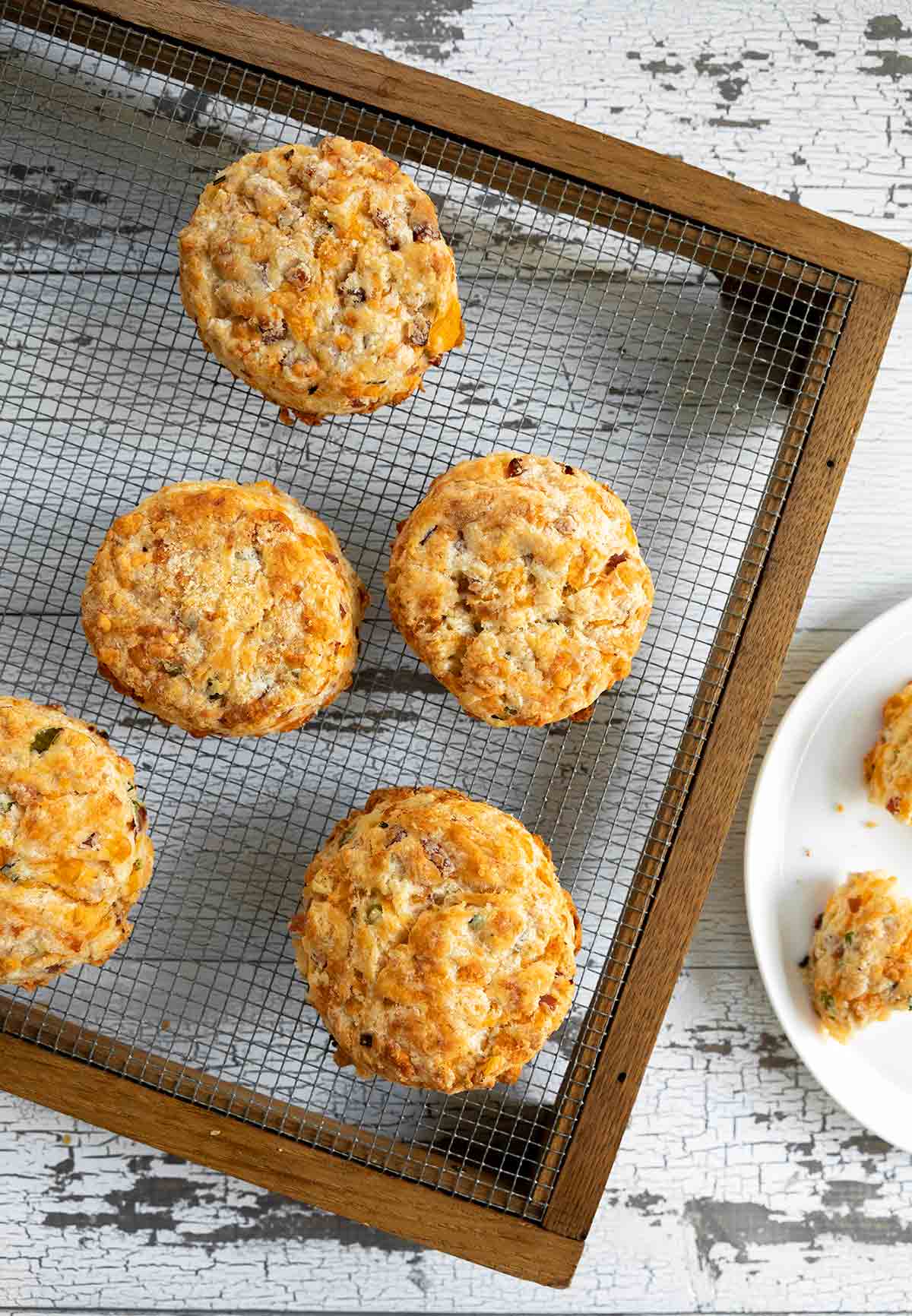 Ok. Caveats galore here. 1.) I am not a Southerner. Well, I am, as I was raised on the South Coast of Massachusetts, which is what I call the "armpit of the state." (Really! Crook your left arm like Cape Cod, and we lived in the armpit!) 2.) I'm not a huge biscuit maker, unless you want to talk girth. 3.) I didn't use White Lily flour, which from what I understand is punishable by public shunning in some parts of the South. But I do know what I like. And I like these little flavor-packed circle of cheesy deliciousness. I like them very, very much.–David Leite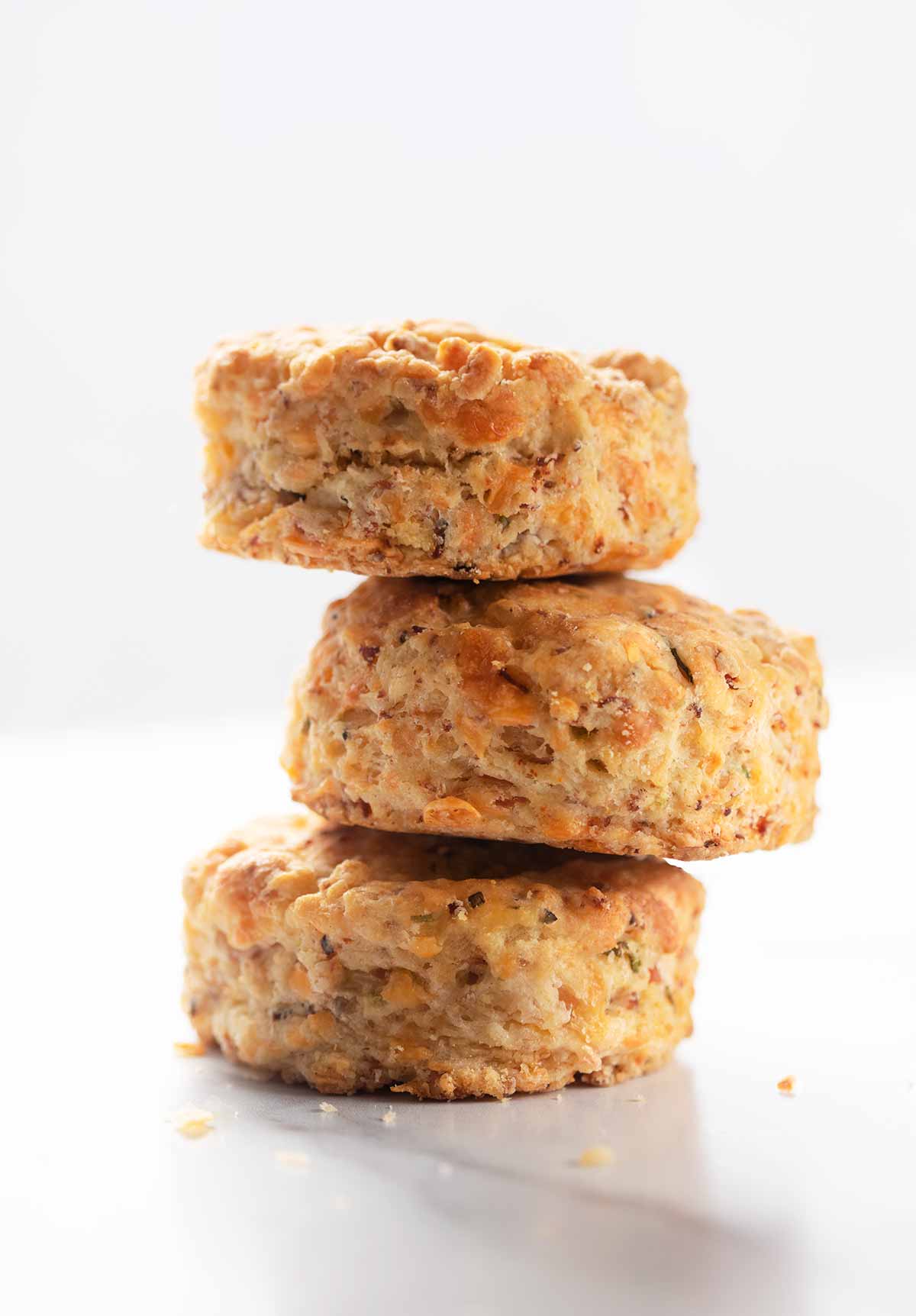 Ham and Cheddar Biscuit FAQs
Can I make these biscuits without buttermilk?
While actual buttermilk is the most ideal ingredient, you can fudge that a bit. White vinegar or lemon juice in milk (we recommend 2% or whole – you need a bit of fat) will do the trick. The measurement doesn't need to be exact – just about 1 tablespoon per one cup of milk, then let it sit for about five minutes til it curdles a bit. Boom. Buttermilk.
How do I make these biscuits without a round biscuit cutter?
Want to make these biscuits but don't have a round cutter? Not a problem. Once you've patted the dough into a rectangle in step 6, gently cut the dough into 3-inch (8-cm) squares and transfer to the baking sheet.
Why do my biscuits seem to slump over or get big cracks on top?
If it happens to only a few, it most likely is because when you gather the dough scraps to cut out more biscuits, you're not compressing it tightly enough.

If it's happening to all of the biscuits, chances are you're not cutting the butter in small enough. (Make sure to use the grater.) If the butter remains in large pieces, it will just melt causing parts of the biscuit to separate causing those crevices.
Ham and Cheddar Biscuits
These ham and Cheddar biscuits with scallions, buttermilk, and cayenne are tender and flaky with a little pop of heat. Enjoy them at breakfast, lunch, or dinner, or as a standalone snack.
Ingredients
3 1/2

cups

all-purpose flour

,

plus more for dusting

2

tablespoons

baking powder

1 1/2

teaspoons

granulated sugar

1

teaspoon

table salt

1/4

teaspoon

cayenne pepper

2

sticks (8 ounces)

very cold unsalted butter

,

grated on the large holes of a grater

8 oz

smoked ham

,

chopped into 1/4 cubes (about 1 1/2 cups)

4

scallions (white and green parts)

,

finely chopped

2

cups

grated Cheddar cheese

,

grated on the large holes of a grater

1

cup

buttermilk

,

plus more as needed

3

tablespoons (1 1/2 ounces)

butter

,

melted
Instructions
Crank the oven to 425°F (218°C). Line a baking sheet with parchment paper or a nonstick Silpat pad.

In a large bowl, stir together the flour, baking powder, sugar, salt, and cayenne.

Using a fork, stir the grated butter into the flour mixture.

Stir in the ham, scallions, and cheese.

Pour in the buttermilk and gently fold it in the flour mixture until evenly moistened. If the dough is has dry spots, drizzle in a little additional buttermilk, 1 tablespoon at a time, until the dough is moist but not wet. Don't overwork the dough!

Turn the dough out onto a lightly floured surface and gingerly pat the dough into an 8-by-10-inch (20-by-25-cm) rectangle about 3/4 inch (18 mm) thick.

Dip a 3-inch (8-cm) biscuit cutter into flour and cut as many biscuits as you can from the dough, pressing straight down with the cutter each time. (Don't twist while cutting or the biscuits won't rise evenly.)

Gently press together the scraps and cut more biscuits, repeating until all the dough is used.

Place the biscuits on the prepared baking sheet and bake, turning the pan halfway through, until light golden brown, 15 to 25 minutes.

Transfer the biscuits to a wire rack and immediately brush the tops with the melted butter.

Serve warm. (The biscuits will keep, wrapped in plastic, at room temperature for up to a day, or in the freezer for up to 4 months. Gently rewarm in a low oven or the microwave before serving.)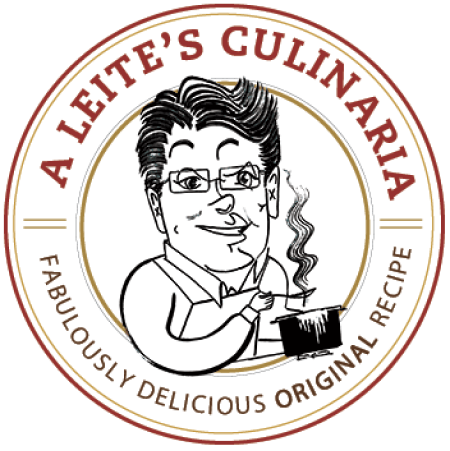 Nutrition
Serving:
1
biscuit
Calories:
310
kcal
Carbohydrates:
26
g
Protein:
8
g
Fat:
19
g
Saturated Fat:
12
g
Trans Fat:
1
g
Cholesterol:
54
mg
Sodium:
476
mg
Potassium:
88
mg
Fiber:
1
g
Sugar:
2
g
Vitamin A:
642
IU
Vitamin C:
1
mg
Calcium:
248
mg
Iron:
2
mg
Nutrition information is automatically calculated, so should only be used as an approximation.
Recipe © 2020 David Leite. Photo © 2020 Bob Carey. All rights reserved.
---
[recipe-testers-choice]